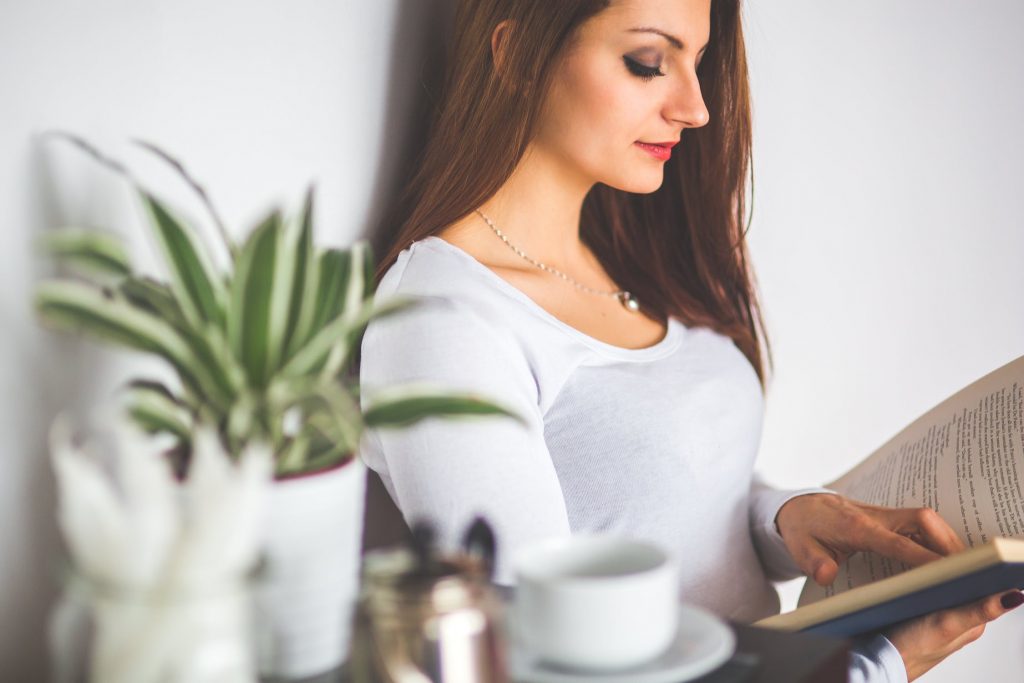 Turning Your College Apartment into a Zen Den
You may not be surprised to learn that the chaotic atmosphere of your student apartment could be contributing to heightened stress-levels. We connect with our environments whether we like it or not, so turning your college apartment into a zen den could be just what the doctor ordered!
How, you ask? Contemplate your surroundings. What does the apartment look like? How does it smell? How noisy are your roommates and neighbors? Fix what is broken, restore what is missing, and add positivity within your control. Acknowledge what makes you happy and seek to improve upon the senses, if only in small ways.
Sight
Clutter is anxiety-inducing for anyone. Start creating your zen den by cleaning up what you already have, and letting go of possessions that no longer serve you. Maybe full-on minimalism is too much for you presently, but maintaining a tidy apartment will help keep your peace of mind and allow you to feel more relaxed.
Once your apartment is clean, begin decorating with peaceful elements. Blues and pastel colors like lavender help relieve stress naturally. Consider adding a few house plants around the apartment to bring more life into the home and as a way to help purify the air. Salt lamps, wooden/bamboo details, sufficient natural lighting, and a few tasteful paintings here and there can go a long way towards enhancing the visual feng shui of any home.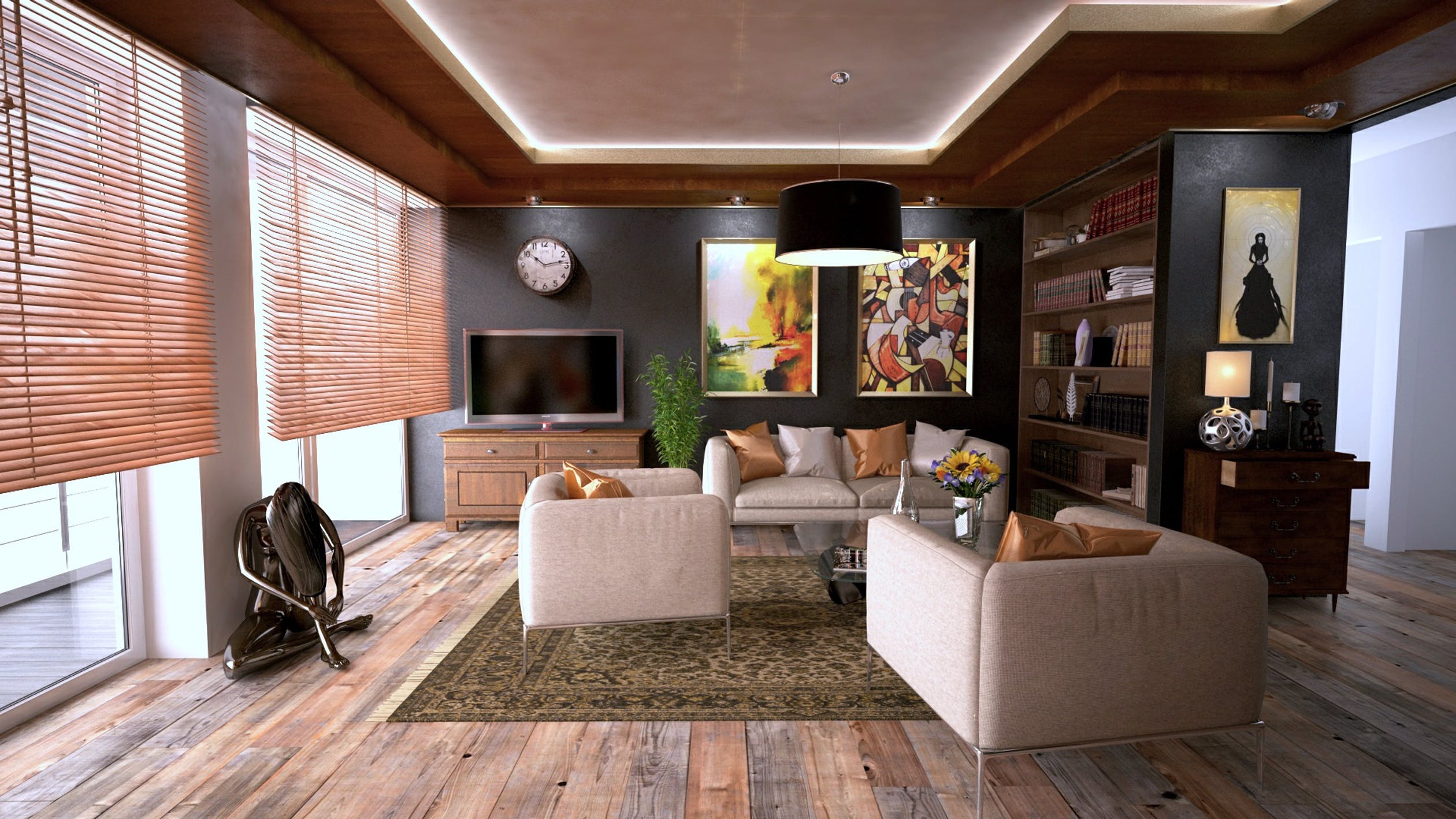 Sound
Strategic decorating can also help to mute disturbances from noisy neighbors. Consider adding a large bookcase along thin walls between apartments. For an added layer of protection, put a piece of foam behind the bookcase against the wall to help absorb sound. Noise bounces off of hard surfaces and is absorbed by soft surfaces, like fabric. Hang a thick layer of drapes over windows to dampen sounds coming from outside.
To quiet things down within the apartment, add soft fabric-upholstered furniture and line walls between rooms with foam, felt, or sheets of corkboard. When all else fails, purchase a white noise machine to help subtract unwanted sounds while adding pleasant ones like ocean waves or rain.
Smell
No matter how classy your apartment looks, a stinky home is a stressful home. Do what you can to rid your apartment of unwanted odors and then think about what scents you'd like to add. If your apartment doesn't allow candles, consider alternatives like incense, essential oil diffusers, plug-ins, carpet powders, and room spray.
For an extra burst of zen, burn fresh sage. "Smudging," as it is sometimes called, is practiced in many cultures as a way to cleanse the air of bacteria and allergens. It is also thought to be useful for achieving a "healing state" to resolve spiritual dilemmas, enhance sleep quality, and improve overall sense of wellbeing. Perhaps best of all, it is a highly effective air freshener and great for those with chemical sensitivities.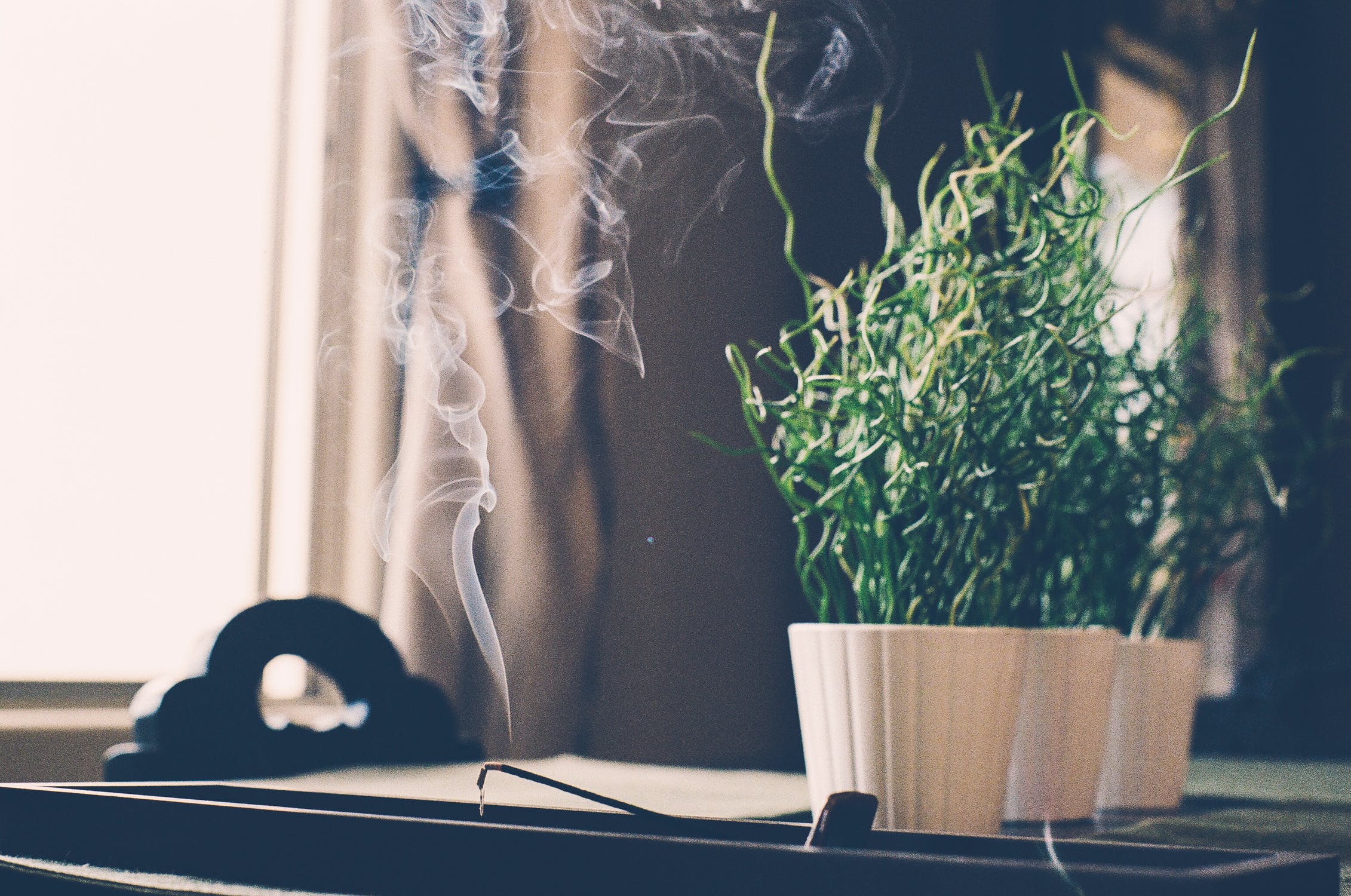 Practice
With all of these elements in order, the last piece of the puzzle is you. Allow yourself to enjoy your surroundings by allotting a time of day to relax. Meditate, read a book, practice yoga. Whatever that looks like for you, find some way to connect to your environment, clear your mind, and let yourself be present.