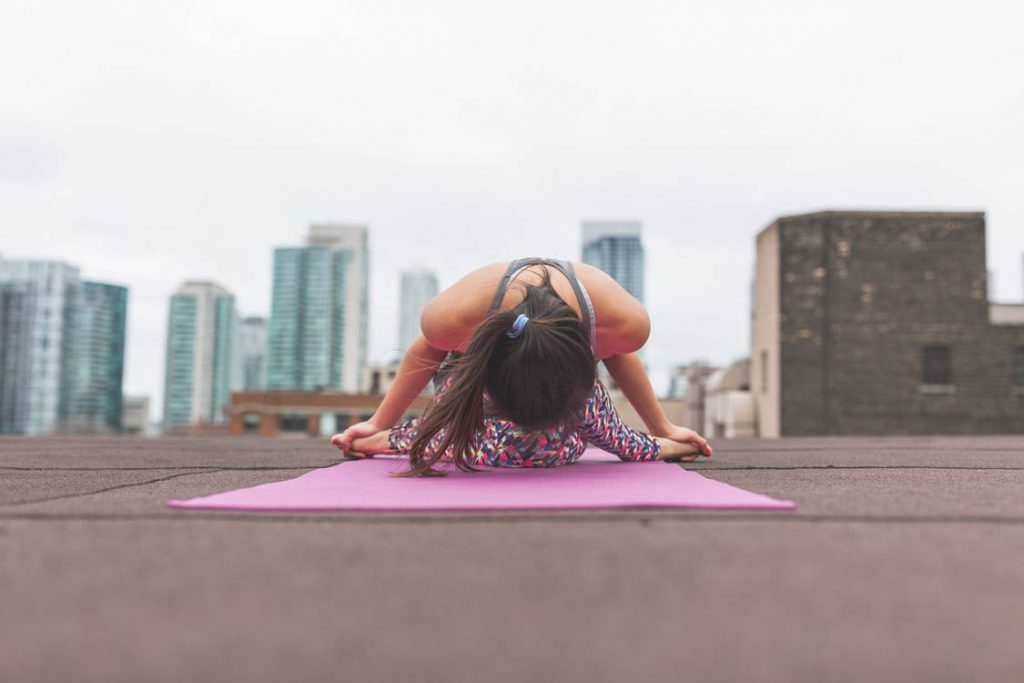 Yoga for 2018
The greatest gifts are those you give to yourself and the absolute best gifts are those that help you build a healthy, strong mind, body and spirit.
The practice of yoga has become extremely popular in the US in the past 20 years or so, but yoga isn't a new trend or fad. It has long been practiced throughout the world for over 1000 years! Yoga means to yoke or bind together the three primary essences that make us up as humans, our physical stature, our thoughts and our soul.
This is more commonly known as the body, mind, and spirit. A healthy yoga practice can begin for anybody, at any age, in any place, for free! YouTube has several great yoga teachers with classes that range in duration and intensity. My personal favorite virtual yoga teacher is Adrienne's yoga with research has shown that a regular practice (at least weekly) of yoga lowers anxiety, heightens concentration, lowers blood pressure, builds strength and so much more!
Each of the benefits of yoga makes it an excellent addition to the weekly routine of the hurried college student (that means that m talking directly to you!). Contrary to what social media may portray, you don't need a ton of fancy equipment to start or deepen your practice, all you need is an expensive yoga mat from Walmart or Amazon for less than $10. Finding classes outside of your living room is also quite painless. Most Universities have a fitness center where classes are offered, you can find free or donation-based classes at libraries, meetup.com, or on Facebook groups and there are probably dozens local yoga studios in your area.
Now that you've taken care of your equipment needs and found a class, let's start to build a foundational practice and discuss some of the basic postures of yoga.
Mountain pose: this is a resting standing pose that helps you to develop or strengthen good posture. You'll stand with your feet, hip-width apart, with your arms resting by your sides. Tuck your tailbone under and stand tall, watching your breath. This stable builds strong, proper posture and strengths the spine vertically along the Y-axis.
Downward Dog: in this pose, or asana, you'll begin with a place both palms and knees on the ground with your spine in a horizontal position. Now, keeping everything in place with shoulder relaxed away from the ears, lift the hips to the sky. At this point, your spine should be on a downward slope towards your head. You should be able to comfortably nod yes and no with your head. In this asana, you've built spine strength in a horizontal position.
Triangle: This is a great pose for burning fat from the oblique abdominal region. This posture should be practice equally on both your left and right sides. Begin with legs slightly wider than hip width, now turn your left foot to a 90-degree angle. Ensure your left is in line with the arch of your right foot. Roll your shoulders down from your ears and put your arms out to a 'T'. Push your right hip as far away from your midline as possible, while reaching out towards your left. Now once you've reached as far as you can, attempt to touch your toes. Don't worry is the toe touch doesn't happen right away. Remember it's called the "practice" of yoga.
Have a happy new year and a happy New YOU with a simple, but fun yoga practice!
About the author:
Kelli Roberts is an imaginative freelancer on a mission to create, teach and heal. She aspires to expand lives through writing and her understanding of neuroscience and positive psychology. Kelli is fulfilling her purpose in Southern Illinois, just outside of St. Louis, Missouri. Connect with her on Instagram @Wildflower_Curls.