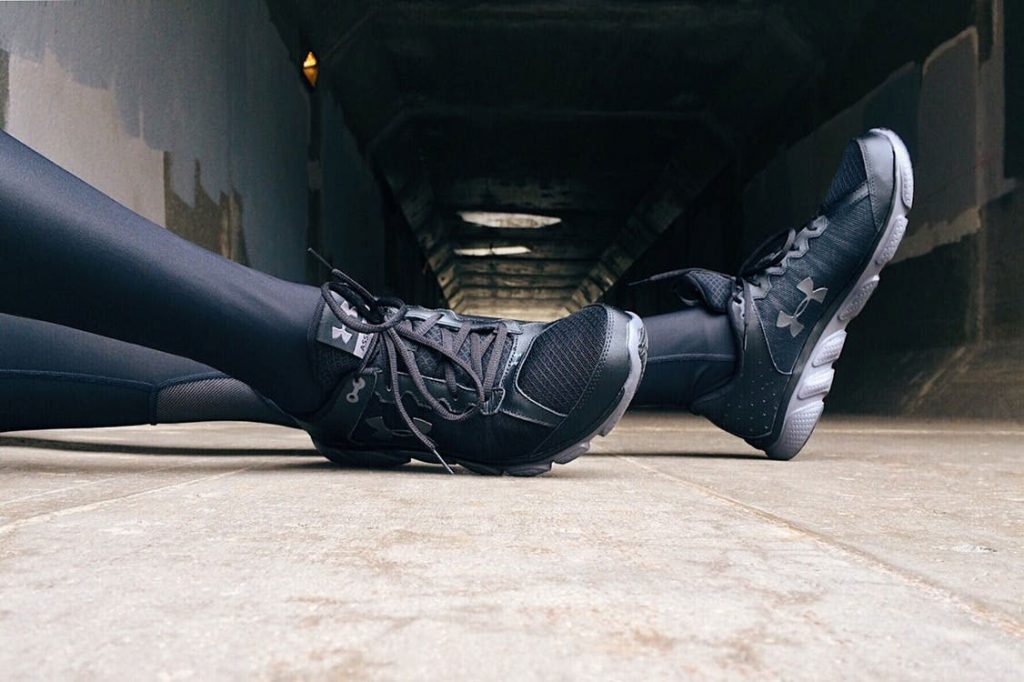 Turn Your Apartment into a Home Gym
You want to work out and start the whole "fitness journey" everyone keeps talking about.
Nevertheless, it would be good for you to focus more on your health. You've pinned a bunch of healthy recipes to try, now you need to figure out your workout regimen.
It's not like you have never been in a gym, but it's been awhile. You know how it is though: distractions, people watching you, you watch them and become intimidated, and another monthly fee. These things do not make you feel motivated to start, so don't do it!
Go ahead and cancel that gym membership, if you already bought it. You are going to turn your apartment into a home gym! It's a lot less space, which means you may have to get a little creative here and there. On the other hand, this is your own area, where you can feel comfortable and focus on YOU.
What Equipment Will I Need?
This could depend on your space, so let's start small. Every good gym needs some basic equipment. Let's begin by investing in:
Entertainment

Internet Access

Weights

Water Bottle

Mat

Gloves

Heart Rate Monitor
To break these down more so you can understand why you might need these things, take a look at each item. Entertainment would pertain to music or even TV if that's what helps you to keep going. It allows you something else to focus on. It might be a good idea to purchase a Bluetooth speaker and crank it up to set the mood.
Internet access will be necessary if you decide to follow online workout programs via YouTube or try systems such as DailyBurn or Beachbody. You're on your own and many people find it motivational to watch and follow an online program instruct the workouts.
You need weights in a variety of sizes. While your apartment might not have a lot of extra space, be creative and start out with water jugs or wine bottles. If you want to grow, look into adjustable weights such as the Bowflex SelectTech in order to save space, and in the long run, money.
Very basic and optional accessories would be a pair of gloves, water bottle, and a mat. You can pick these up for pretty cheap at your local Marshalls or TJ Maxx. Yoga mats are also easy to roll up and put in the corner of a closet, so they won't take up your much-needed space in your apartment. Gloves will protect your hands as you begin lifting weights.
Last, but not least, is a heart rate monitor. Whether you purchase a Fitbit, a clip-on, or any generic piece of technology you can find, this is crucial for you to keep an eye on your heart rate and make sure you stay safe.
How Do I Improvise for Missing Equipment?
Benches, treadmills, stationary bikes, all of those are great, but they are not necessary. Benches can easily be replaced with a chair or low table (such as a coffee table) and treadmills are simply traded in for your feet on the ground, otherwise known as running. If you have a bike in your storage closet, feel free to jump on that as well! Either of those activities would make for a nice warm up.
Online videos are getting better about suggesting how to modify movements using what you have at home. Just be sure that whatever you are using is sturdy and dry, so that you can stay safe. If you can't improvise a move with what you have at home, pass it and replace it with something else. For example, if you are to perform a pull-up and do not have a pull-up bar, take a towel in both hands overhead and pull it down behind your head. Mimic the movement with what you have.
What if I Really Do Not Have Space?
There are some adorable, but super small, apartments out there. If you happen to currently be in one of these, it's okay to move things and put them back. You will be surprised at how little room you actually need to workout, but moving furniture back and forth can be an additional exercise! If all else fails, feel free to take your workout outside or on your porch!
About the author:
Faith Ellis is a Digital Marketing student and owner of Ladies, Lattes, and Lifting. She has a strong passion for writing and fitness and dreams of a career in content writing. Faith lives with her husband and furbaby in North Carolina, and enjoys local food and travel in her free time.