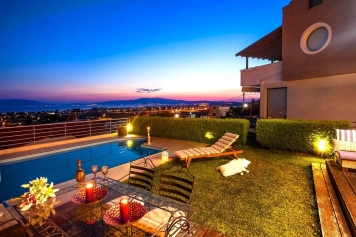 How Gen Z's Expectations are Changing Student Housing
As student populations change, so too must student apartments.
Gen Z's expectations for student apartments have proven considerably different from those of their Millennial counterparts. These changes have not gone unnoticed by student housing property developers, who now focus on modern interior design and curating amenities with modern appeal.
Modern Aesthetic
What's so different? For starters, Gen Z seems to be much more concerned with the luxury look. Leasing desks are beginning to look a lot like hotel concierges, shared spaces are becoming more expensive to design, and new student complexes are expected to deliver an air of sophistication with a unique, authentic personality.
Meanwhile, the aesthetic of the apartments themselves tend to be rather subdued. Student apartments of the past have been colorful, loud, and heavily decorated, while newer apartments are marked by neutral tones so the tenant can add her own individuality to a room.
Changing Amenities
Management companies are also taking into account shifts in amenity preferences. What does the new student want? Gen Z's holistic mind-body-spirit awareness is giving rise to an increase in student apartments with areas for students to meditate, practice yoga, and record music. Changes in the availability of technology have shifted the work/life balance into a work/life blend. We are now seeing more mixed-use common rooms for individual study, group collaboration, refreshments, and retail – places where students can be social and get things done at the same time. These spaces are flexible, vibrant, multi-faceted, comfortable, technologically enabling, and visually appealing.
Lasting Appeal
The maturing style of newer student apartments in tandem with elevated comfort and convenience is causing a rise in the number of students staying after graduation. Because of this, some property management companies are designing student-multifamily hybrids to make the transition from by-the-bed to conventional leasing easier than ever before.
Tell us what you think in the comments below!