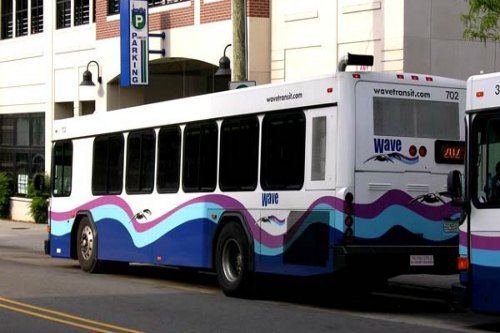 Student Housing Summit Identifies 2015 Trends
Two hundred commercial real estate professionals recently gathered in Atlanta for the Third Annual Atlanta Student Housing Summit. Their objective was to gather intelligence on student housing trends in the region in order to make the best investment decisions. Their discussions gave investors much to think about. However, their trending topics also provide insight for parents and students looking for the best housing options. Here are four trends they identified as critical to a successful student housing property.
2015 Trends
Keep rents low. In the U.S. young adults between 18 and 26 are maintaining a $1.2 trillion student housing debt load. Combined with increasing college tuition and the weight of student loans, owners of student housing are getting pressured into keeping rents stable or even lowering them in some regions. "That's why I'm confident increasing affordability is going to become the mantra," said Place Property CEO Cecil Phillips. In order to meet demand and keep prices lower, investors are opting to purchase and renovate older properties instead of building new.
Provide access to sustainable options. College students are relying on public transportation more than ever, partly due to financial obligations of driving a car to campus every day. However, millennials as a group, are more environmentally conscious. In fact, a survey from the Pew Research Center found that millennials are more likely to pay more for responsibly made products. Eighty percent want to work for companies that care about their environment and many choose buses or bikes over cars. Having a property that offers perks such as recycling, green appliances and access to transportation is critical. "If you're not on the bus line, you're dead on arrival," Wells Fargo's Vincent Toye stated bluntly. He went so far as to say Wells Fargo is not likely to finance projects that are way off campus without access to public transportation.
Include creative amenities. Students are looking for more than a pool and fitness center. Amenities are a huge draw for students to move off campus. Landmark representatives at the conference, touted its new $100 million off-campus project near the University of Florida. In addition to traditional amenities, it includes a hotel, indoor golf lounges, Starbucks and a VIP floor with a rooftop pool and private sauna. Additionally, millennials like to collaborate. Recognizing this, properties are creating more spots around the property to meet and work, both indoors and out.
Give attention to security. Safety is a huge concern to both students and parents. So much so that U.S. News and World Report included crime rates for the first time this year in its "Best Colleges" list. Parents and students are definitely making decisions about schools and living arrangements based on the crime rate in the area. More than half the enrolled students in the U.S. are female, creating a large group of concerned parents. Landmark Properties' Wes Rogers, who is also a father said, "Girls and their fathers tend to want security and safety." A huge part of security is simple maintenance. For example, many properties have exterior doors that require visitors to be "buzzed" in by the resident. However, these doors are often broken. Are exterior lights regularly maintained? Adequate lighting on pathways and in parking lots is a simple security measure often ignored. Additionally, gated communities are becoming more popular.
College housing investments are booming, according to attendees. Foreign investors are seeing the benefits of investing, a trend that was unheard of a few years ago. Sovereign wealth funds are eagerly looking to finance projects throughout the country. Whether you're an investor, student or parent, keeping up with housing trends is critical to selecting a property. Find more student housing business reporting and other news at collegerentals.com
What are your thoughts on the latest student housing trends? Let us know about them in the comment section below.