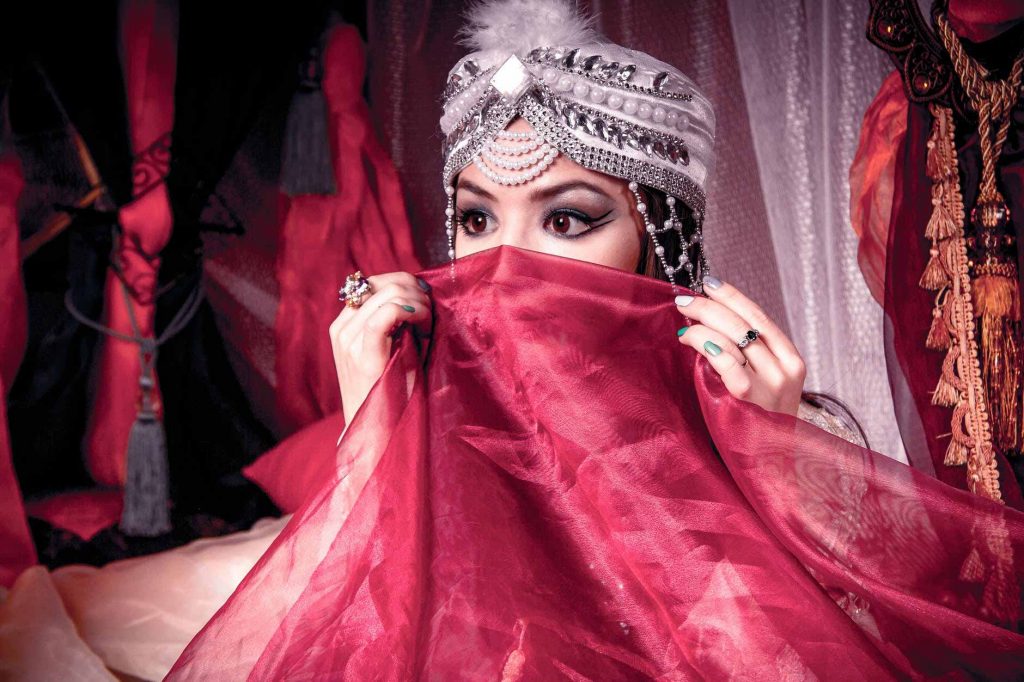 Your Apartment Has WHAT?! Lux Amenities You Don't Need but Totally Want
In case you missed last week's article on why apartment living is the best, we've compiled some luxury amenities from communities that want you to live the good life.

Lounge Living
2017 Best Off-Campus Housing student choice award-winner 23Twenty Lincoln in Ames, IA knows how to help you relax. From the moment you walk in, you are greeted with the building's luxury lobby lounge. Take a tour of the clubhouse where you'll find pool, an HDTV, complementary coffee, and video gaming systems. Feeling pasty? Hit the tanning room. Long day? Swing on over to the hammock lounge located in the courtyard. Chill out, it's your day off.

Smart Living
IQ in Tampa, Florida boasts amenities for the modern student. From the keyless entry system, to the Bluetooth operated shower head, unnecessary luxury is hard to miss. Need to get fit fast for summer? Head down to the fitness studio for Surf Fitness, a full-body workout that also teaches you how to surf! When you're done, just relax, plug your phone into one of the many built-in USB charging stations, turn on your 60″ smart TV equipped with HD premium cable and HDMI cable access, and try to ignore the haters. They're just jelly.

Rooftop Living
At 8N Lofts in Lincoln NE, you really live the high life! Get fit the fun way, by climbing the courtyard rock wall. Not high enough? Keep going! This apartment community features an epic sky deck outfitted with a Jumbotron, BBQ grills, turf, lounge furniture, and direct access to the fitness studio. Cold day? Watch the game from the rooftop's plus-sized jacuzzi, or get closer to the action fireside. Can't get football tickets? With this type of view, you're in the next best place! You see, it doesn't have to be lonely at the top.

Fit Living
If you're a fitness enthusiast, you might appreciate the amenities at San Marbeya in Tempe, AZ. Swimmers will love the enormous resort-style pool with its waterfall feature, and volleyball players can have the fun without the sun on the nighttime-friendly lighted sand court. San Marbeya's fitness center is open 24/7 and features individual workout stations, free weights, and Sunday poolside yoga. Turn it up louder with the fitness center's Cardio Theater system. If you're looking for a community that supports a healthy lifestyle, don't sweat it!

Sophisticated Living
The George in Statesboro, GA offers students a classy standard of life with unparalleled aesthetic appeal. But beyond the wood-paneled bedroom walls, coordinating color schemata, fabric curtains, complementary Starbucks machine, clubhouse candelabras, and multitude of crystal chandeliers, each member of the staff undergoes Forbes Travel Guide Training to give a higher standard of customer service. If you're a serious student, you'll love the library featuring iMac computers, USB port access, free printing and wifi. For a peaceful study, head over to the meeting rooms for private and/or group study – Hermione Granger approved!
Enviously obnoxious, yet so totally fabulous, high-end amenities make your life nothing less than luxurious. If you can afford it, why not go big and go home!
[Please Note: this content has not been sponsored, meaning that all opinions were that of the content supervisor and given without financial incentive. For other awesome lux props, please visit collegerentals.com and browse our Luxury category, or select 'luxury' as a filter for your search!]