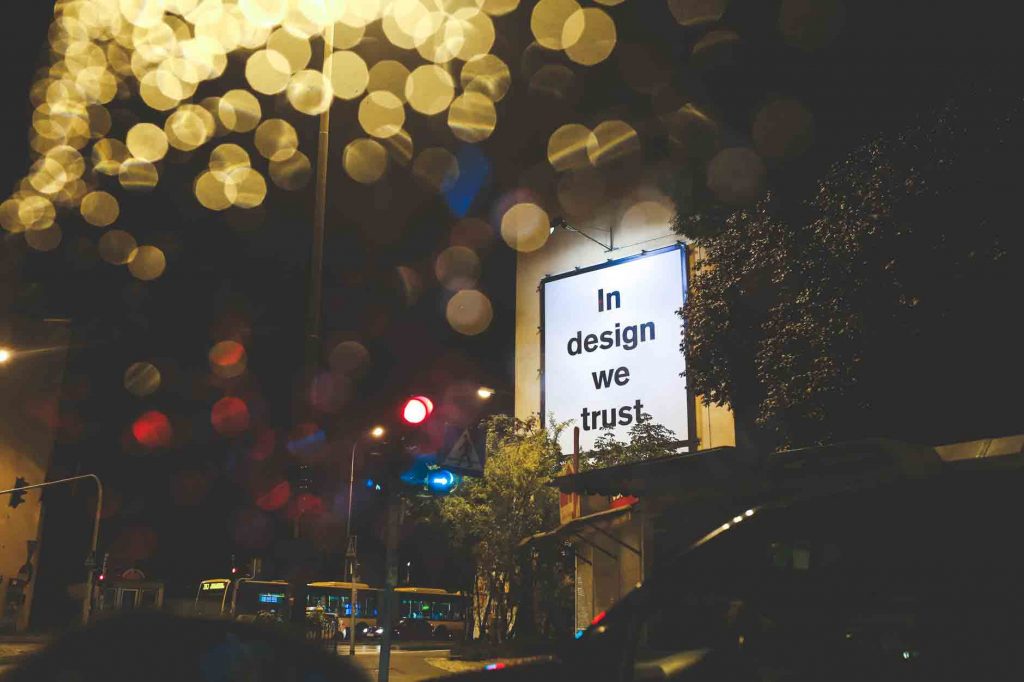 Property Managers: What's Happening With Promo Products??
As the proud sister of What's Happening Promotions, we at College Rentals get all the inside scoop about what's poppin' in the property promo world. Here are the most popular trends from this year that we couldn't keep to ourselves: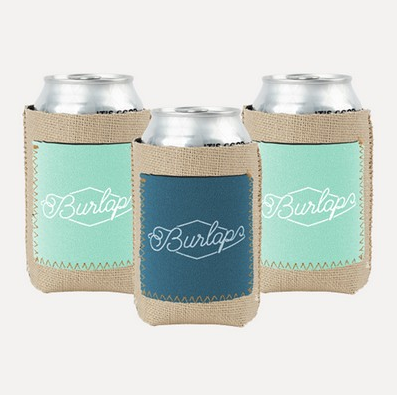 Little Buddy Koozies: Want to get your residents a Koozie they'll actually use? These trendy drink huggers are made of burlap and high-quality neoprene, which is the same material used to make wetsuits. As an added bonus, these sleeves also sport adorable neoprene pockets held on by customizable colored stitching.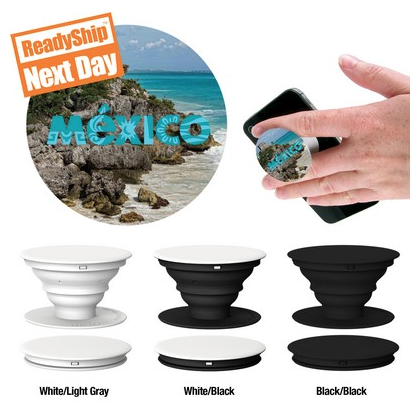 PopSockets: This product has become exceptionally popular this year. A PopSockets Grip sticks flat to the back of your phone, tablet, or case with its reusable, repositionable gel. Once extended, the PopSockets Grip becomes a media stand for any device. Phone backs – it's free real estate!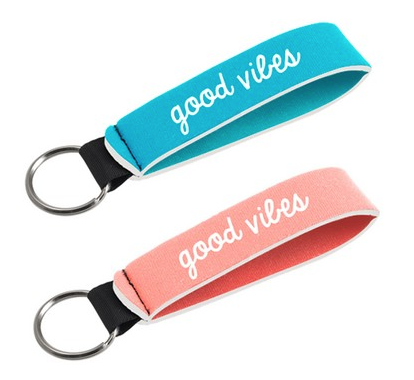 Wrist Strap Keychains: Keys go where we go. Residents proudly display the origin of their house keys with one of these neoprene wrist strap keychains.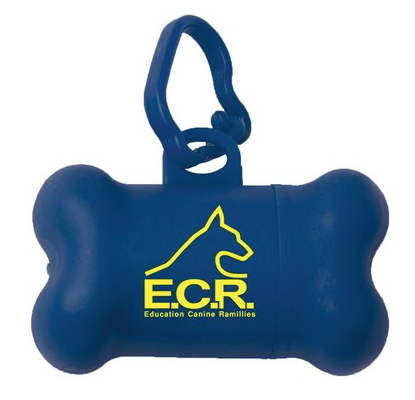 Pet Bag Dispenser: Clean up after man's best friend in style with this refillable bone-shaped doggy waste bag dispenser. Matching plastic clip attaches easily to a leash or belt for easy on-the-go use. This product is a win-win for everyone! [For more information on pet-friendly promo material, look here.]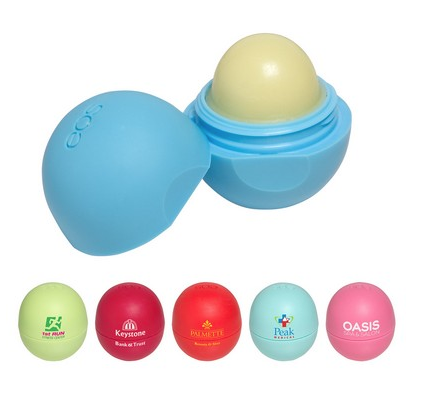 EOS Lip Balm: If your tenants are even half as obsessive about their EOS as I am, this will surely be a big hit. This lip balm contains antioxidant-rich vitamin E and soothing shea butter, AND is gluten, paraben, petrolatum and phthalate free. Let your tenants' friends know who keeps them kissable!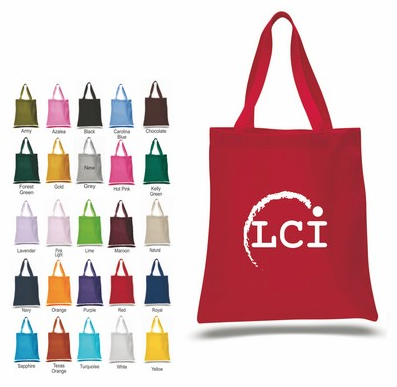 Q-Tees Canvas Tote Bags: Because backpacks are too mainstream. These totes are made of canvas and are reinforced in the areas that receive the most abuse. You need colors? They got options.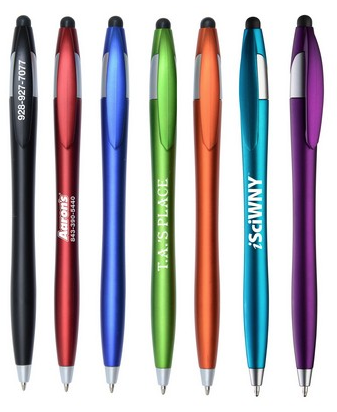 iSlimster Twist Pens: Here's a pen we hate to let go of until we remember it's a promotional item. The fan-favorite iSlimster comes equipped with its own stylus and is available is 7 nifty colors. Needless to say, everyone will want to borrow this for class.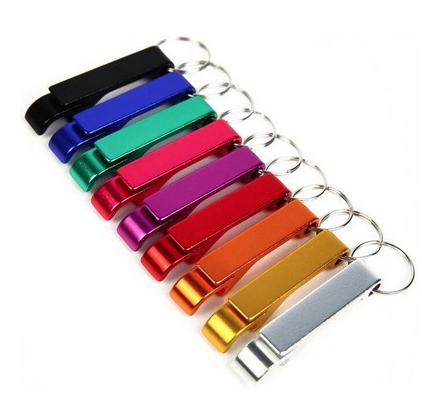 Bottle Opener Keychains: These are best-sellers for a reason: they're affordable and student tenants actually use them. Pair with the Little Buddy Koozie to help your property stay oh-so relevant this tailgating season.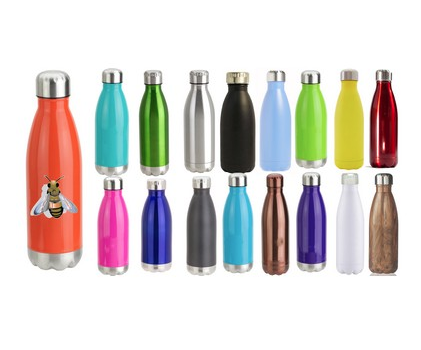 Insulated Stainless Steel Bottles: These are trending hard on campuses right now, and the quality of the product itself will keep your student renters using them for years to come. This 17oz leakproof bottle seals in temperature with an insulated copper lining, keeping drinks cold for 18-24 hours, or hot for 8-10 hours. With 20 different colors to choose from, there's a bottle for any occasion!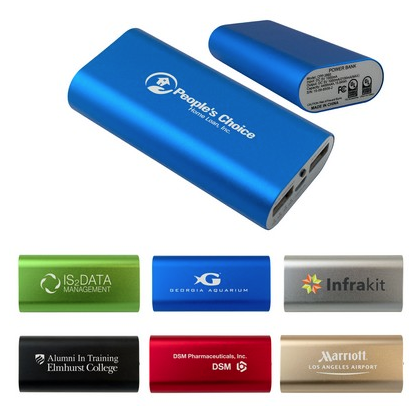 Power Banks: If you've been keeping up with our blog and remember the article on What Millennial Renters Want, it's this. This is what we want. This rechargeable power bank works with most smartphones and tablets and comes with 2 USB ports, 1 Micro USB port, and a Micro USB power cord. All products are laser engraved, so you won't have to worry about your company losing its rightful place on this beautiful piece of charging technology. Grab a few – your tenants (and staff) will absolutely love them.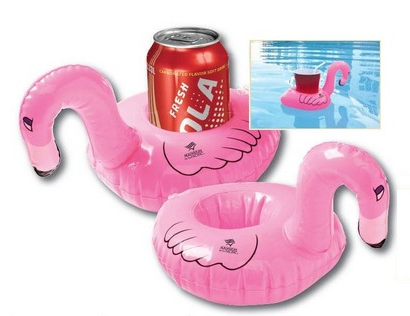 Inflatable Pink Flamingo Floating Coaster: Inflatable. Pink. Flamingo. Floating. Coasters.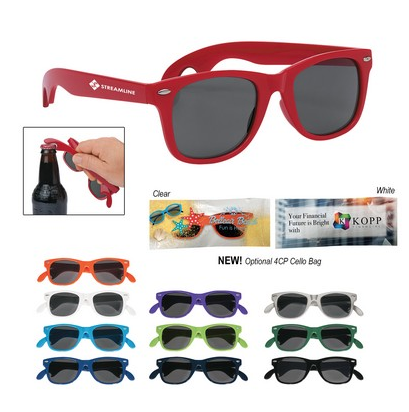 Bottle Opener Malibu Sunglasses: You see these everywhere. That's because they haven't gone out of style in 10 years. Combine fashion staying power with the timeless utility of bottle opening and you've got a real hit with your residents. Camping trip? Pool Party? Beach day? Bet they'll be taking these along. [For more information on promo material that's sure to keep things cool at the pool this summer, look here.]
The point is to distribute promotional materials that people will genuinely find helpful. If they like it, they'll use it, and your company's name will make an appearance more often. Plus, people like free stuff. Happy tenants are a blessing for the long-haul.