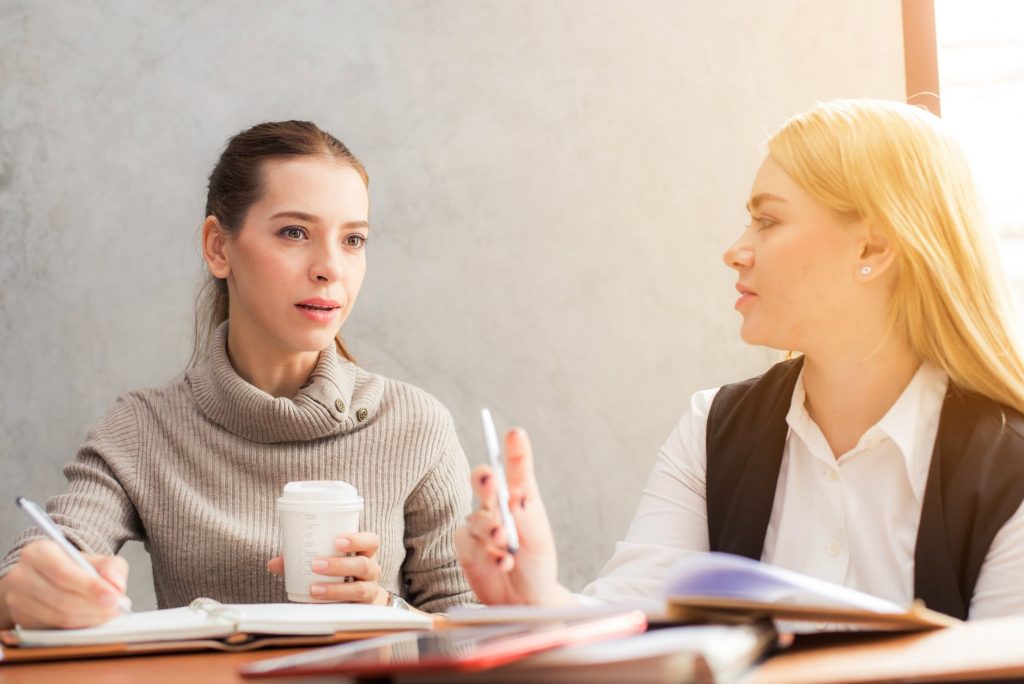 Adult Things You Didn't Learn but Are Expected to Know in College
Being an adult doesn't come with an instruction manual.
Nevertheless, you need to know how to read your student apartment's lease agreement and how to prepare for an interview. Grade school won't teach you these life skills, but that doesn't mean you don't have to know them! Here are 7 things to research before moving away from home:
1. Cooking.
Some of you might have taken an interest in this area, and may well be proficient in the art of cuisine… and still others of you burn cereal. Regardless of which one of these people you happen to be, if you were used to mom always making dinner, then take-out could potentially become your new best friend. Still, it's healthier and much less expensive to just cook for yourself at home. Spaghetti: meat, meat sauce, pasta – Presto!
2. How to get a job.
Wouldn't life be easy if you could just walk into a building, ask for a job, and start working immediately. Life is hard enough without having to pretty much beg for employment. High school doesn't really provide a class explaining how to write a cover letter and resumé, what business attire looks like, how to interview, that you should always write a follow-up thank you letter, or that your handshake reveals a lot about you. Talk to your college's career center advisors for help getting the job.
3. Tax stuff.
Getting a job means income, which invariably means taxes. Many people don't do their own taxes, and you may find that paying too much for someone to do them for you is what you'd prefer. Still, you need to know what all that stuff means, whether you need to worry about the nooks and crannies of various refundable credits, and if it wouldn't be best to just do them yourself.
4. Reading and understanding legal documents.
When you sign something, you are agreeing to all of its terms. Unfortunately, legal documents are written in such a way as to be understood primarily by a court of law in cases of dispute. They know what all that stuff means, but you might not. Contractors and lawyers assume that if you are even the slightest bit unsure about a clause, you will ask about it before signing – which pretty much nobody does. But you should. Read it, comprehend it, and if you are unsure about something but too embarrassed to ask about it right there, work through it with somebody that can help you. Most campuses have legal advisors that will council you for free as part of your tuition.
5. What to do at the post office.
This might seem silly at first glance, but post offices are routinely the least directionally helpful places on Earth. When do you wait in line? When do you not wait in line? Which slot do you use if you don't wait in line? How do you correctly address mail? Should you put 2 stamps on that or maybe 6 just to be safe? How do you return stuff? What does it mean to have your package certified? Can you post-mark shipping labels? Can you make your own? Who do you talk to about getting a spare cluster mailbox key? Oh, the main branch post office. Which one is that? The list goes on and on. Yet, despite all of these uncertainties, your resident mailperson will likely just stand there expectantly, stamping mail in front of a long line of people who seem to know exactly what they're doing. Don't be fooled.
6. Proper utilization of your new city's bus system.
Simple concept, right? You just go to your bus stop and wait for the bus. Then, you board the bus and exit once you're at your stop. It becomes complicated, however, when you need to take more than one bus to reach your destination. Which routes meet where so you can make it across town somewhat efficiently? How much do you pay? Do you need to pay at all if you're a student? If you're not from the city, understanding the rules and etiquette of public transit may seem like its own ordeal. Don't worry though, once you get the hang of it, it's a piece of cake!
7. Conflict resolution.
A good chunk of adulthood is accepting when life is unfair and handling issues in a way that doesn't involve a temper tantrum. Conflict resolution skills are an integral part of success in terms of both interpersonal and professional relationships. Part of this is basic assertiveness training – how to address the needs of each party without being passive or aggressive. Be aware of when you are being passive aggressive and know that it is just as bad as the regular ole aggressive. Understanding the importance of sensitivity and the use of "I" statements when addressing a disagreement will help the other person hear what you have to say.
Through trial and error, you're going to learn all of this crazy stuff eventually. Just keep your head up and remember that everybody has to start somewhere and that it's okay to ask for help!