Things Your Landlord Wishes You Knew
Most people care about their relationships with friends and family, but not everyone considers the relationship they have with their landlord.
As the more formal party to your business relation, your landlord may not always come clean about what's on her mind. The good news is, we've done the digging! Here are some trends we noticed:
References Aren't Everything
Your landlord wants you to move in so you can start paying rent. They don't have time to (or rather, just don't want to) call all of your references to see if you're a cool guy. References from your former landlord are also frequently ignored, with the logic being that she might say anything to get a bad tenant out of her building. Most questions they have about your integrity/ability to pay can be answered with a background check and an employment record. Property management does, however, frequently check social media. In this way, you're basically your own reference, so try to keep it together on your next Twitter rant.
Read Your Lease
We've all skipped over reading the Terms and Conditions sections of online orders and smartphone updates. Really, 27 pages of terms to buy a toaster over? Miss me with that thumb arthritis, I'll take my chances. Nevertheless, some things in life aren't so easy, and really shouldn't be. Your landlord would appreciate it if you took the time to read your lease agreement and actually knew what you were signing. Not only would they have fewer problems with tenants breaking their leases, they would also have fewer complaints from people that don't know how things work around here. Moreover, if there's a clause in the contract that you find abhorrent, you can spot it before you devote a year of your life to potential misery.
The Reason They Don't Want Pets
Although recent research has shown that allowing pets can actually prove profitable for property owners, there are still some important reasons for managers' resistance to Spot. There's the obvious potential danger larger animals like dogs pose to children and other vulnerable persons. It's why some insurance companies flatly refuse to insure properties that allow "bully breeds."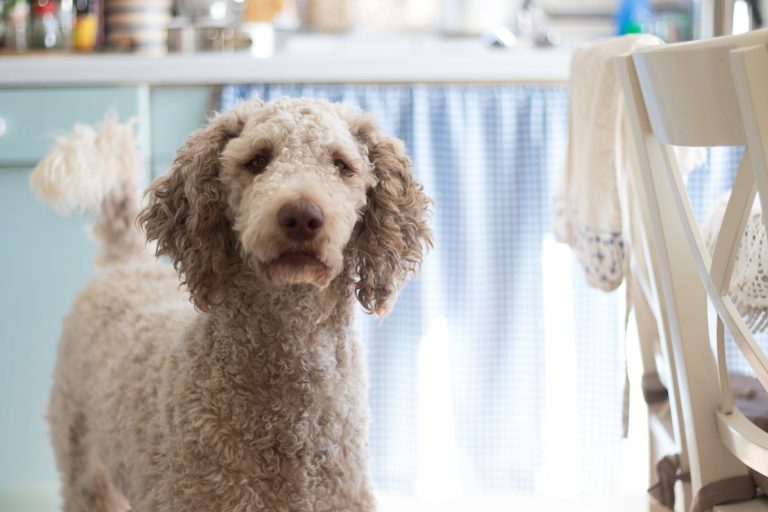 You will have a hard time finding a rental home for your Presa Canario, but what about your Golden Doodle, Puddles? Well, as the name suggests, animals can sometimes make a mess of an apartment. Don't be surprised if you don't get that security deposit back on account of a small urine stain. Urine contains ammonia, which sinks into the padding under your carpet when Puddles does what he does best. Your landlord won't be able to lease your former apartment to new lessees until that whole wall-to-wall carpet is stripped out and replaced. Hardwood is just as bad. Your doggo's (or catto's) "accident" will leave dark stains that can't be sanded out, thus requiring replacement planks for each section that has them. Managers often don't feel that the potential increase in business for their property is worth the repair and liability headaches associated with pet-friendliness.
Oh, and another thing: don't try to sneak your pet into a no-pets rental. The pest guy's a total snitch.
They Don't Like Charging Late Fees
Pay on time. Yes, managers technically make more money off of you for returned checks and late fees, but it's not worth the hassle of trying to find you. It just adds to their laundry list of things they have to do. They also don't want to have to evict you. They'd rather you were just a good, timely, rent-paying lessor with few issues – and speaking of:
They Won't Fix a Problem That Doesn't Come Up
Before you leave a terrible review on your property's Facebook page, make sure you've given adequate notice of any issues that arise. Property staff tend to stay busy, so you may need to keep reminding them. And be patient. There are usually only one or two maintenance people designated to the whole complex, and you're not gonna just magically jump to the top of the list. Most managers prefer to keep you happy so that you'll re-sign next year, so make sure that your grievances are well-articulated.
If something is damaged when you first move into your apartment, immediately take pictures and make sure it's on record – whether you want it fixed or not. The last thing you need on move-out day is to be held responsible for somebody else's uh-oh.
Most importantly, landlords want you to know that they are people too, who sometimes make mistakes. Still, keep in mind that they also run a business, of which you are inevitably a part after signing the lease. Choose to make that relationship a good one.