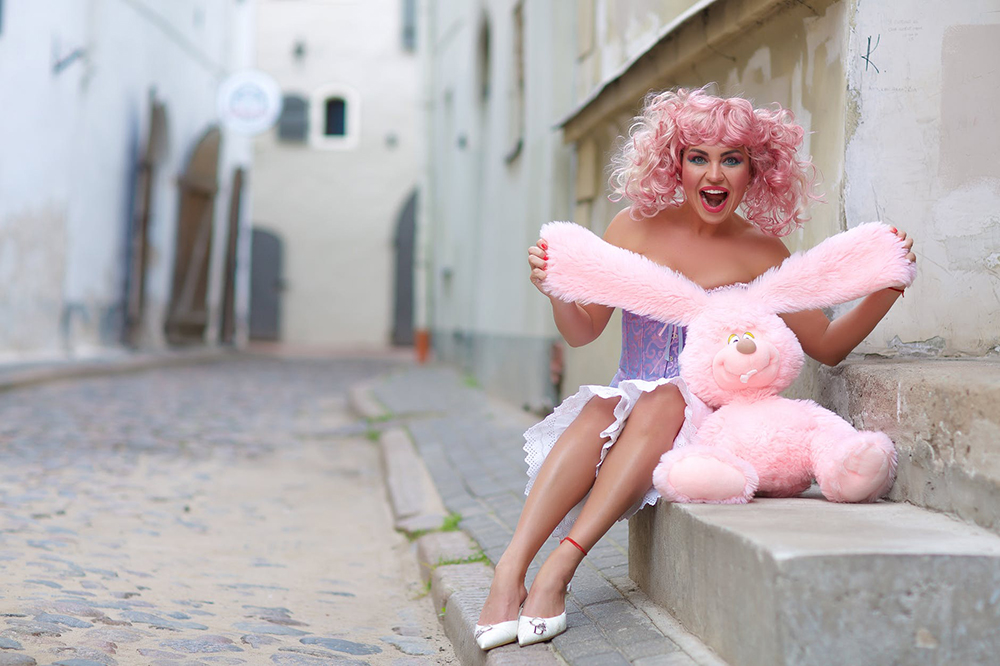 Easy DIY Halloween Costumes for Broke College Students
No money does not equal no costume this Halloween season. We at College Rentals have assembled a short list of ideas for the broke student that are sure to be a hit!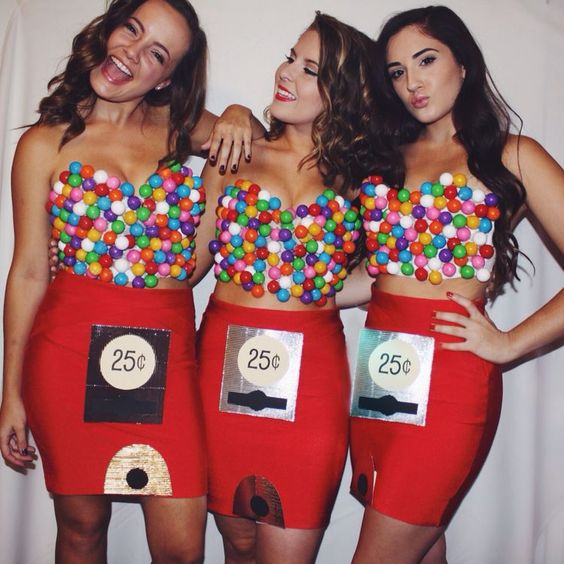 1. Gumball Machine
There are more modest variations on this one, but the general idea is a red bottom with colorful circles comprising of the top. You can hot-glue some real gumballs onto a shirt, or elect for a lighter pom-pom display.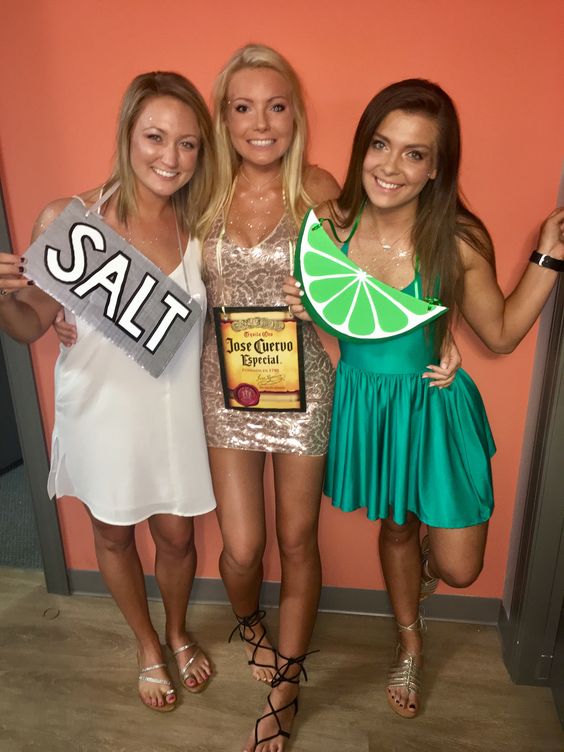 2. Tequila & Friends
Totally lazy and totally fabulous – this is an easy trifecta to share with your closest party girls. Use dresses you already have fashioned with some descriptive cardboard cutout labels and presto! Try not to fight about who gets to be Especial, you're all winners!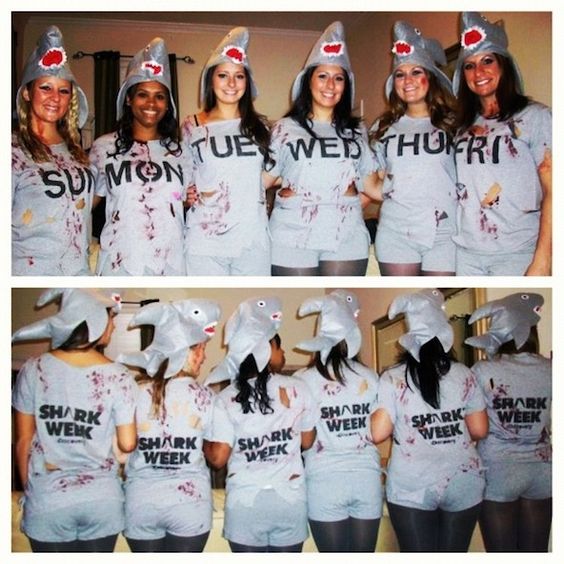 3. Shark Week
Okay, this one gets bonus points for creativity. Plus, how stinkin' cute are those little shark hats?!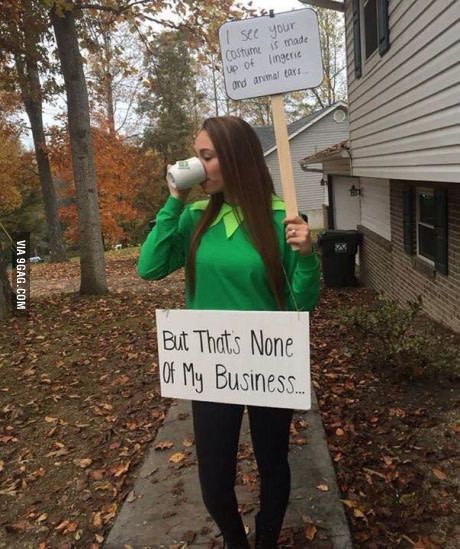 4. None-of-My-Business Kermit
Make a statement this halloween via Kermit meme. Memes are always a fashionable comedic costume choice and this one is pretty darn easy to accomplish. Just glue some felt triangles onto a long-sleeved shirt and make a couple signs.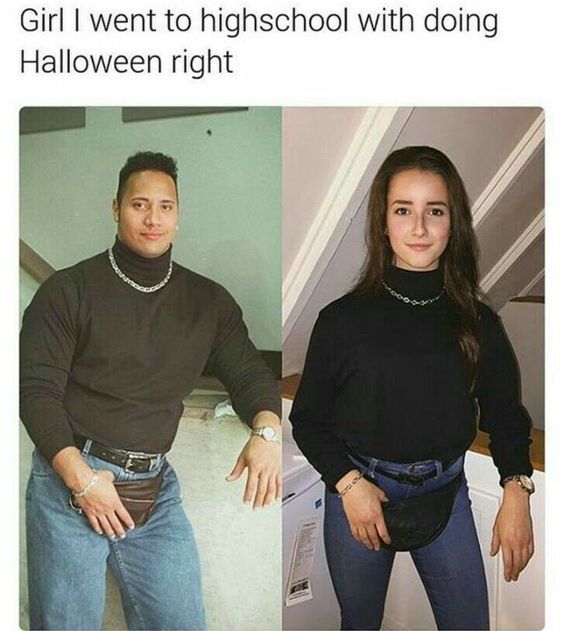 5. Dwayne "The 90's Rock" Johnson
Here's another easy meme to recreate and one sure to elicit howls from fellow party guests. Few people haven't seen this classic photo of The Rock from the 1990's, but be sure to have it saved on your phone for easy reference just in case.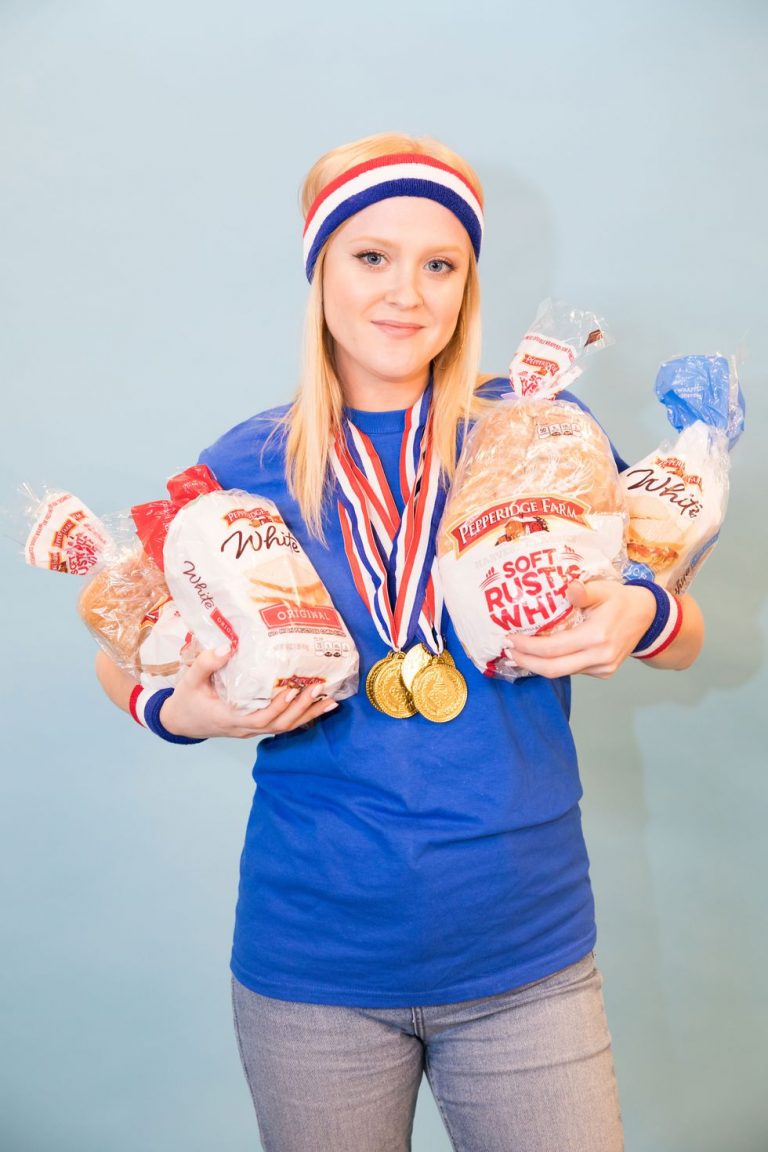 6. The Bread Winner
This fun pun is quick and easy. All you need are some prop medals and a few loaves of bread. Just make sure you're prepared to carry bread around all night.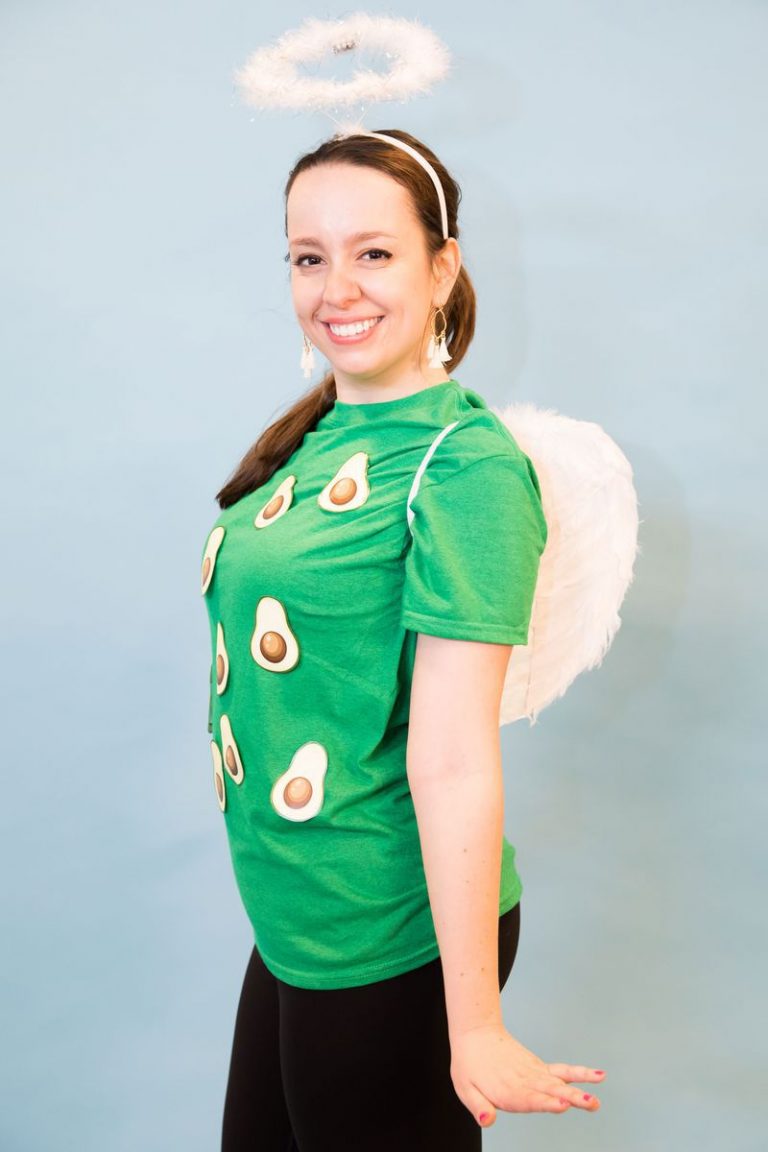 7. Holy Guacamole
Really all this outfit requires is a pair of wings, a halo, and a decent color printer.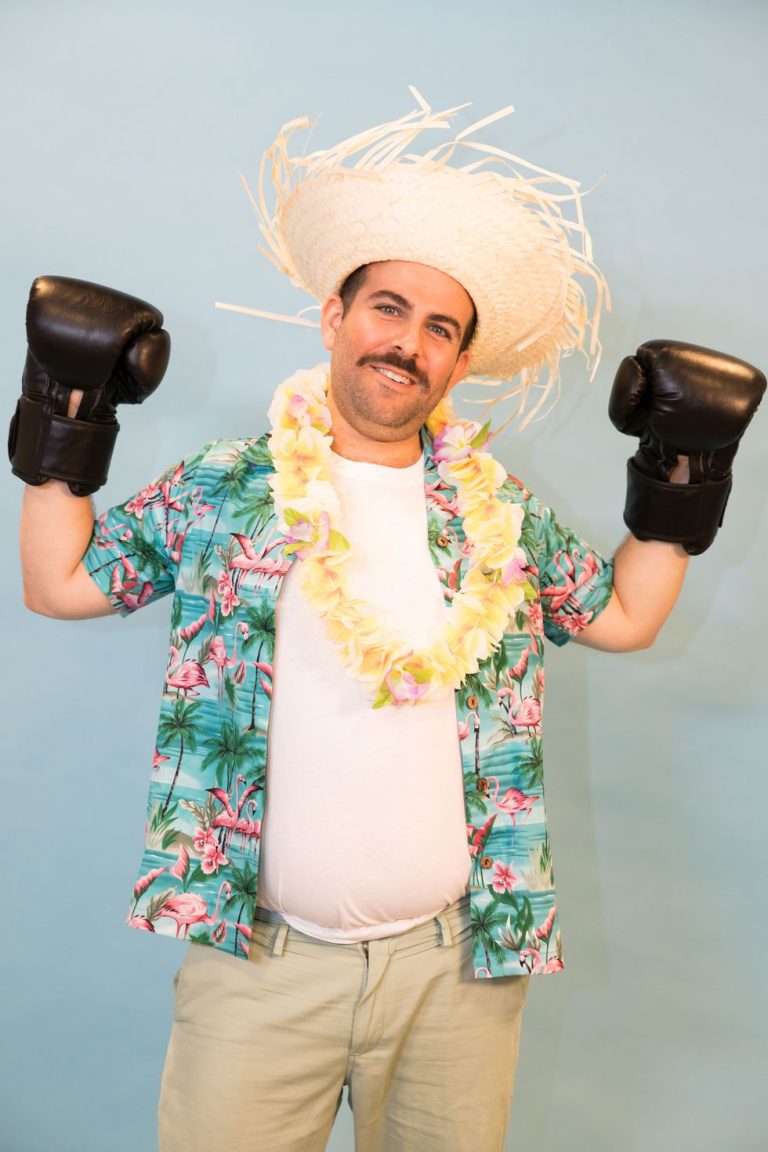 8. Hawaiian Punch
The only expensive part of this is the boxing gloves, so see if you can borrow from a friend if you don't have any. If you're headed to a party, volunteer to bring an actual jug of Hawaiian Punch just for kicks.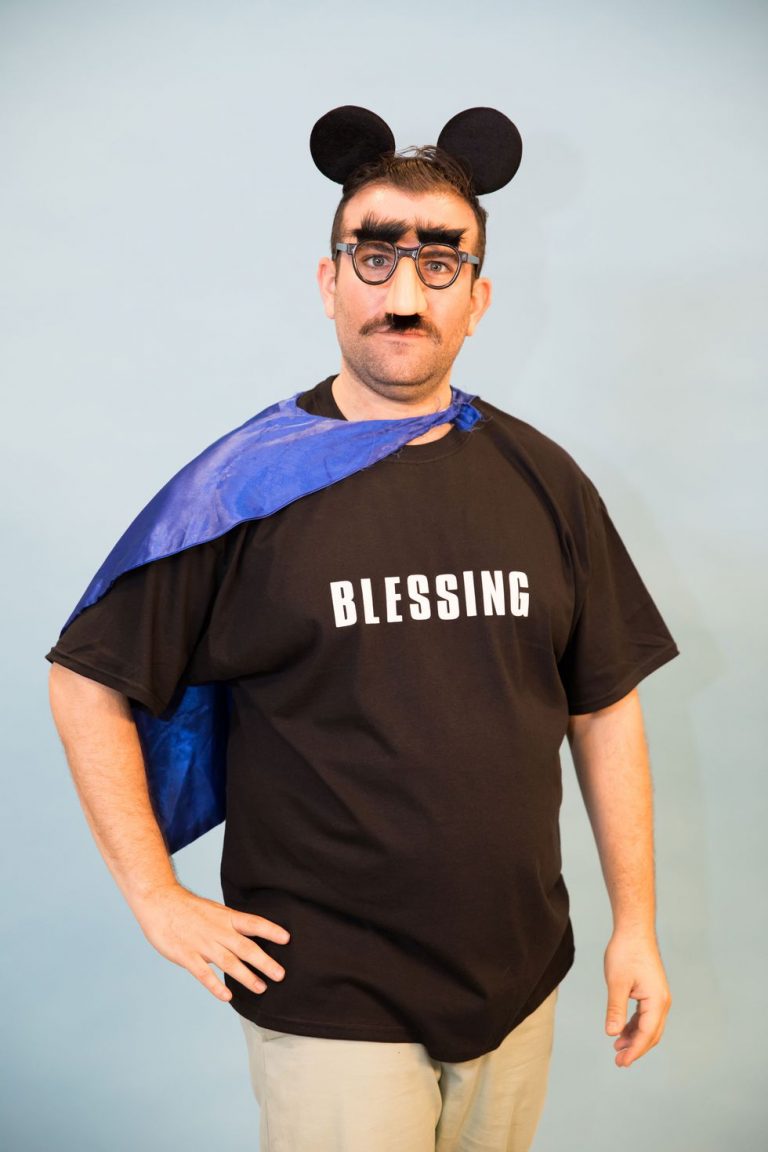 9. Blessing in Disguise
If you don't want to get a t-shirt printed, you could always just affix a cardboard label or name tag. Sometimes the more obviously inexpensive, ragtag costumes are the funniest.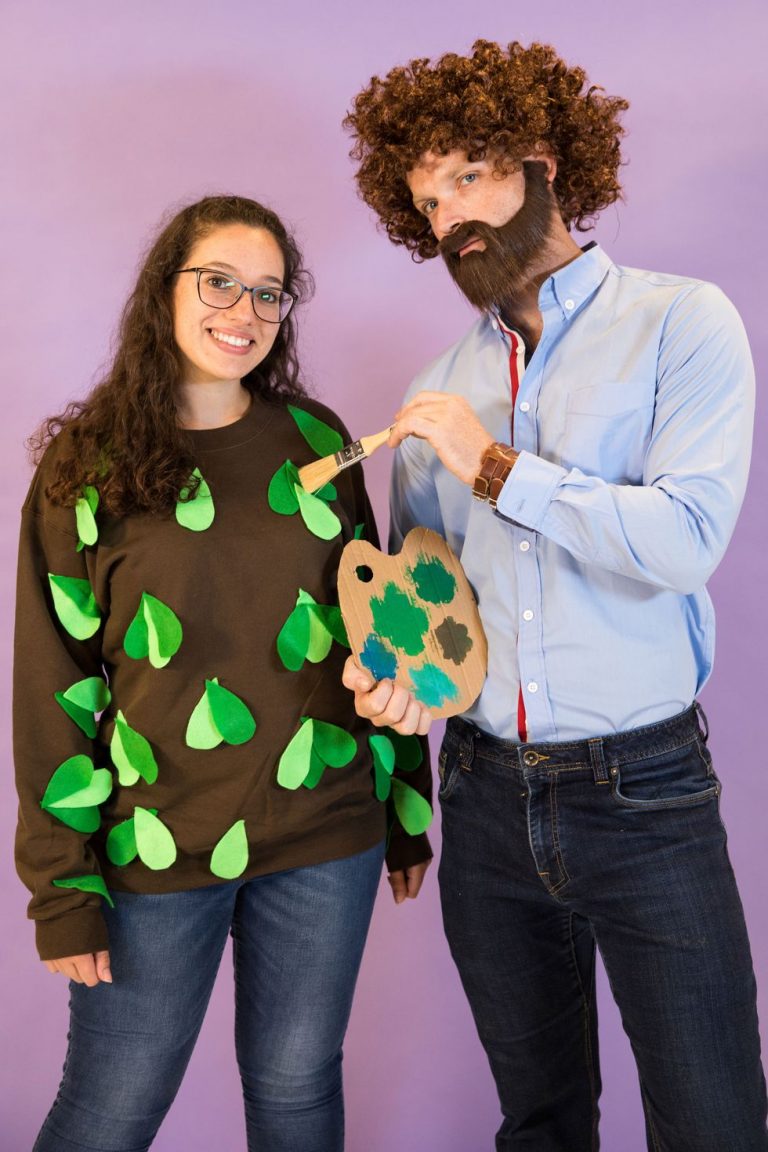 10. Bob Ross & Happy Little Tree
Bob Ross is beloved by all, and this costume won't need explaining!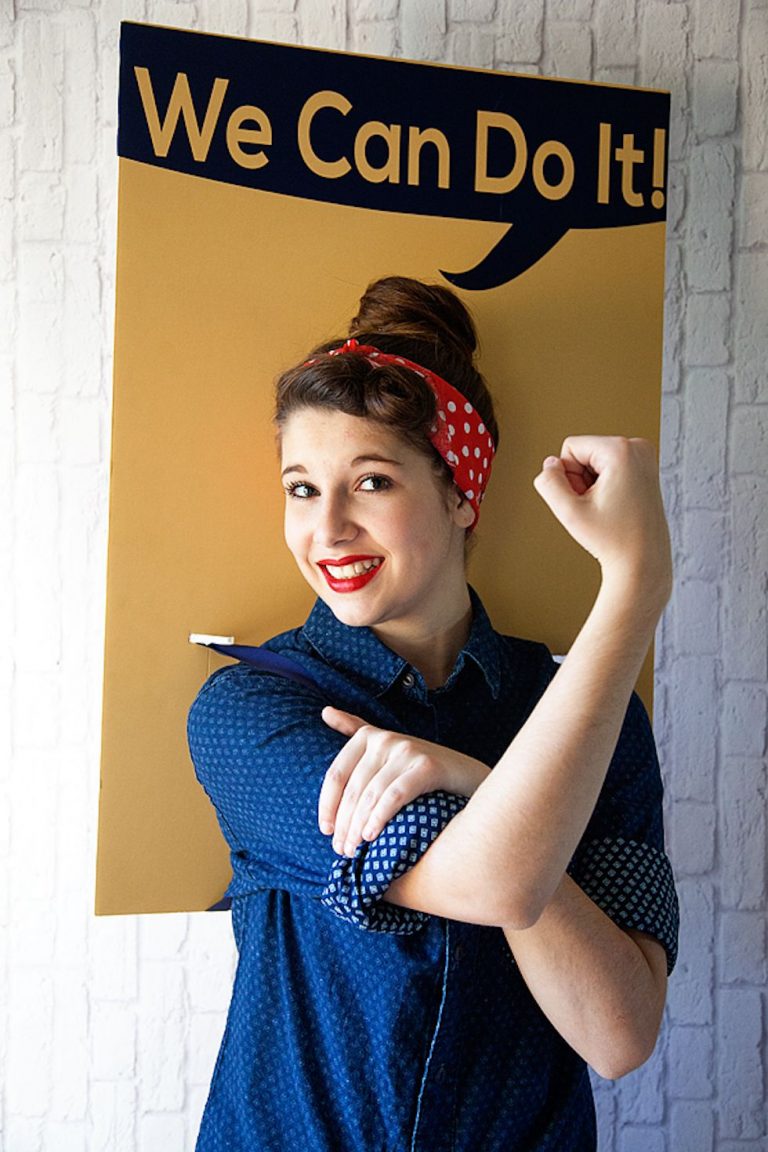 11. Rosie the Riveter
Speaking of costumes that don't require explanation, how about this classic? It's simple and gives you an excuse to look retro chic.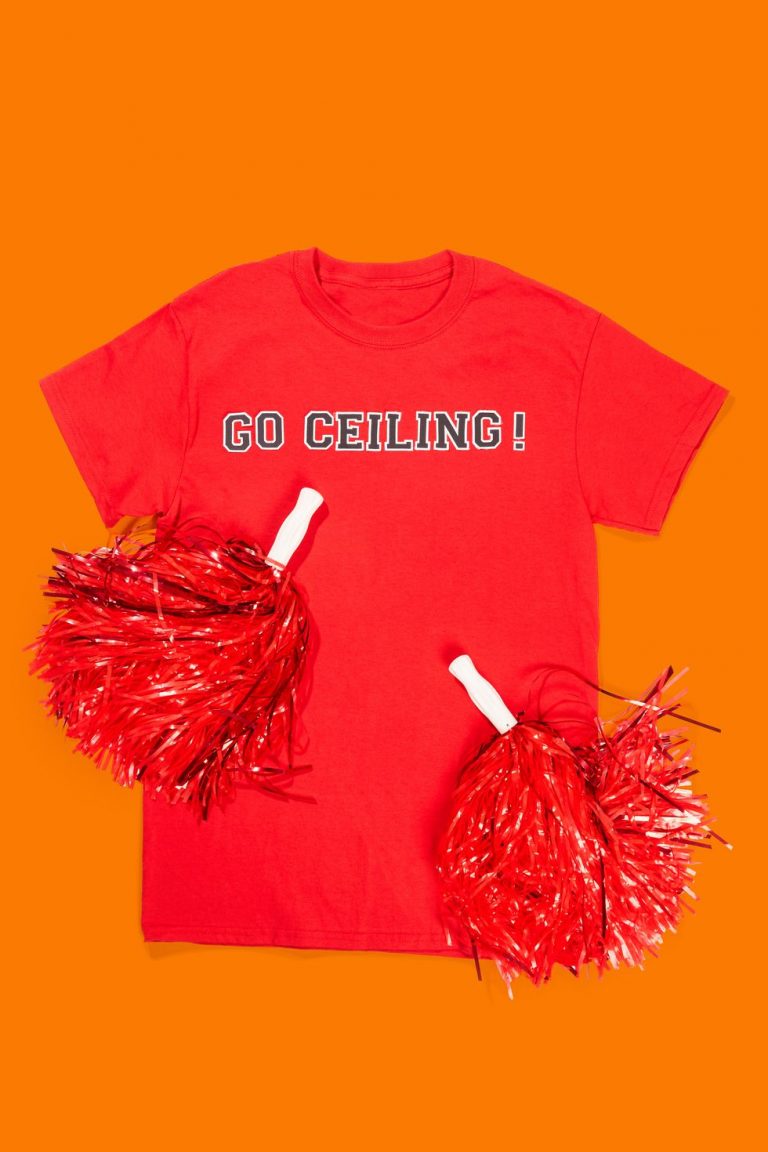 12. Ceiling Fan
Get it? Get it??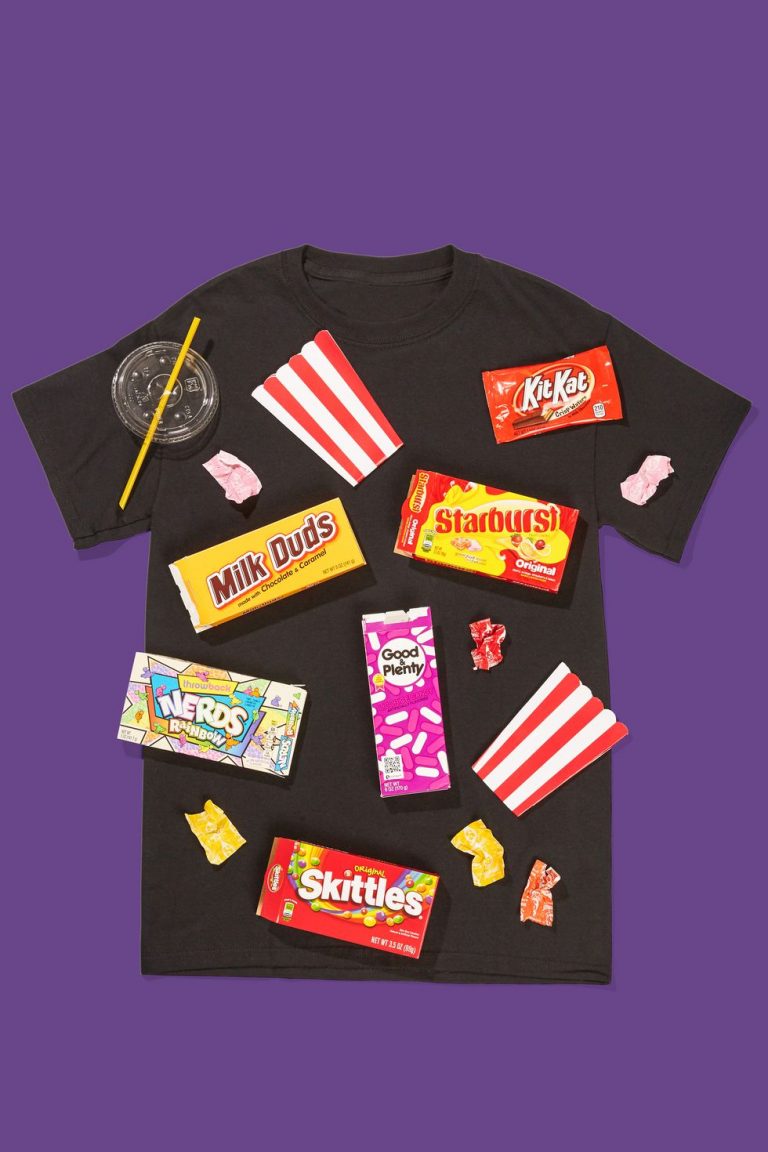 13. Movie Theater Floor
Just make sure these boxes and wrappers are empty so they'll actually stay on the shirt.
Comment with your own ideas!!