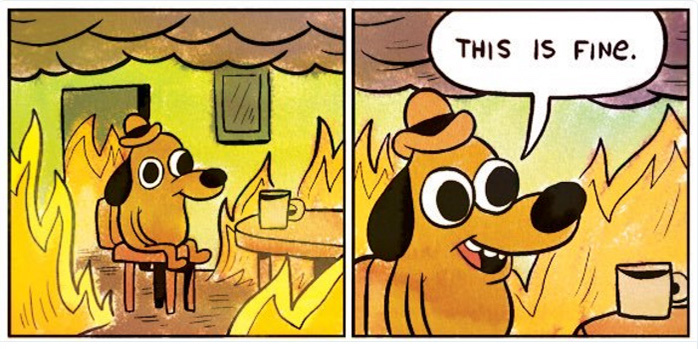 Hallow-Meme: 9 Reasons Young Adulthood is Spooky
If you're of college age or older, then you already know true terror. We at College Rentals have heard your cries of horror and managed to compile a list of spookily-relatable things young adults will face this Halloween season: 

1. Bills
If you thought shots were scary, just wait until you get the bill. Hopefully you have decent health insurance – which, by the way, is also bill. Think of your childhood as a free trial period that's expired.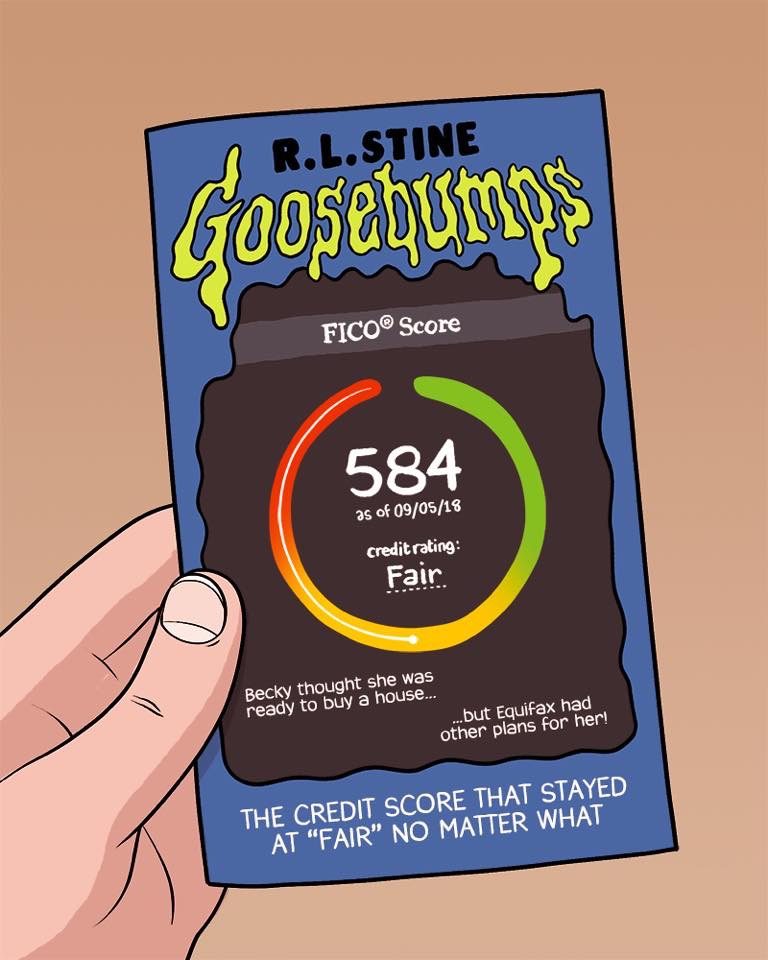 2. Credit Scores
What happens if you can't pay these bills? You probably won't go to jail; in fact there's a lot you probably won't do. Credit affects your ability to buy a house, get a vehicle, own furniture, apply for loans, start a credit account, and can even affect your ability to enter certain academic programs. Keep track of your spending and try not to overdraft or miss any payments. These scores are expert grudge-holders: easy to destroy, difficult to rebuild.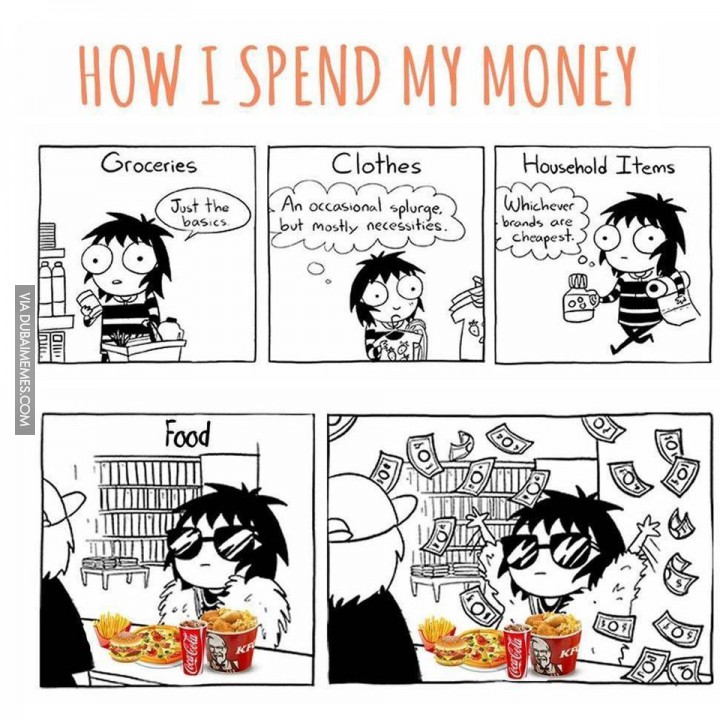 3. Budgeting
Why is it so hard to spend money on the things we need and so easy to splurge on the things we don't? Maturity is recognizing the need for saving money and learning how to cook for yourself. But. It's. Hard.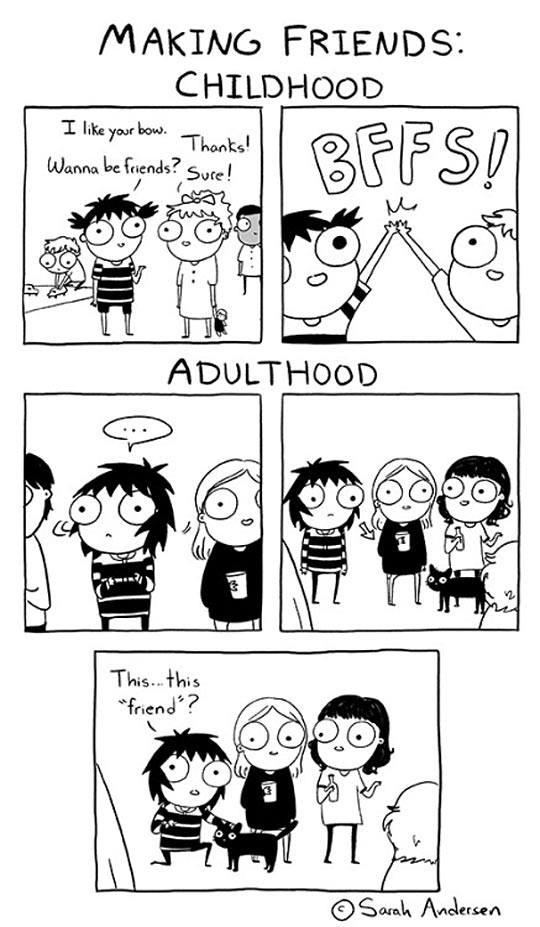 4. Creating/Maintaining Relationships
Things just aren't simple anymore. Life becomes a series of complicated dance moves and you've found yourself with two left feet. If you're in an unfamiliar town, friend-making can become its own responsibility. You need to actually try. Social functioning – spooky.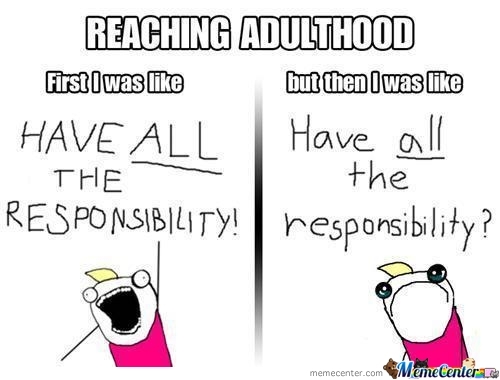 5. And Speaking of Responsibility…
Money and loneliness aren't the only things to fear this Halloween. Young adulthood is rife with equal parts decision-making and self-doubt. We're coming into ourselves at a difficult time. Choices – good as well as bad – will define these next couple of years, and potentially the rest of your life. No pressure.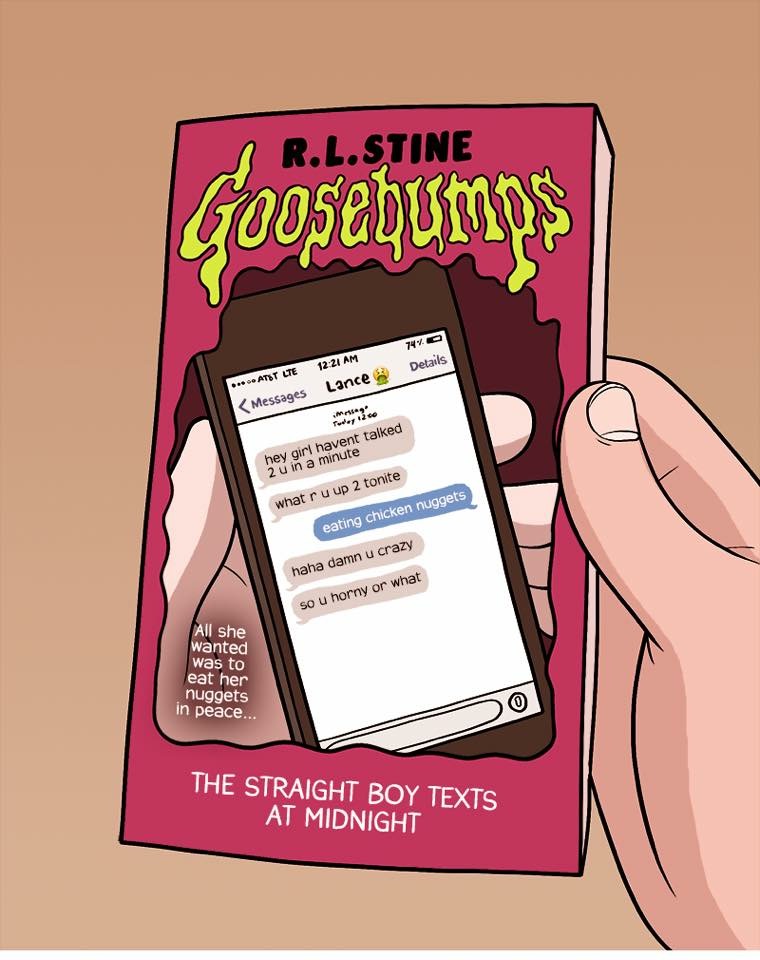 6. Dealing With Drunk People
If you decide to take on the party life, you might get more than you bargained for. It's unfortunate, but this lifestyle has many pitfalls. Not the least of these is simply tolerating people being idiots all around you. Worth it? Maybe not.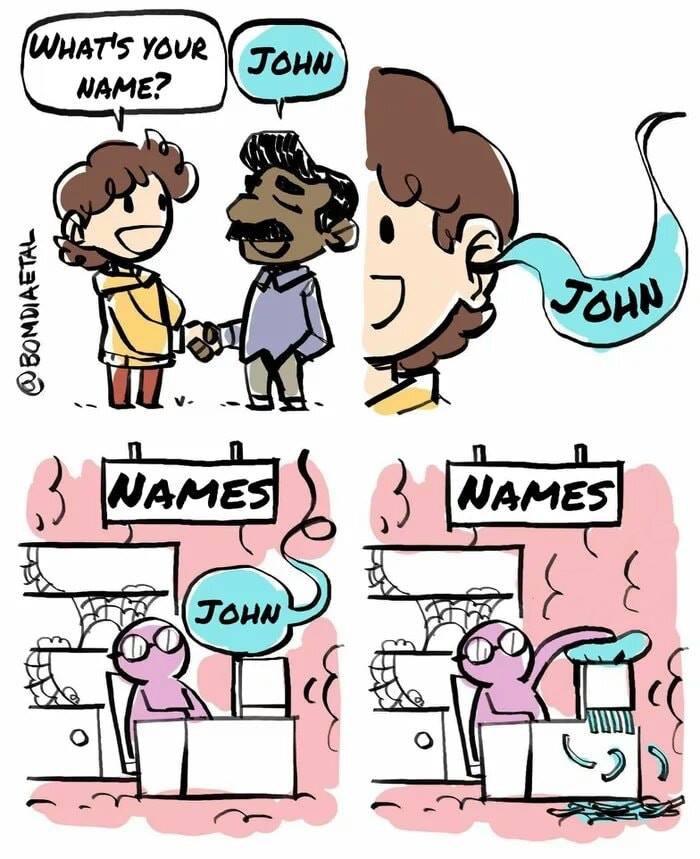 7. Remembering Names
Social networking only becomes more important as we age. People expect you to remember their name, and it says a lot about you if you can manage the task. Plus, there's nothing worse than forgetting someone's name when they remember yours. Ugh.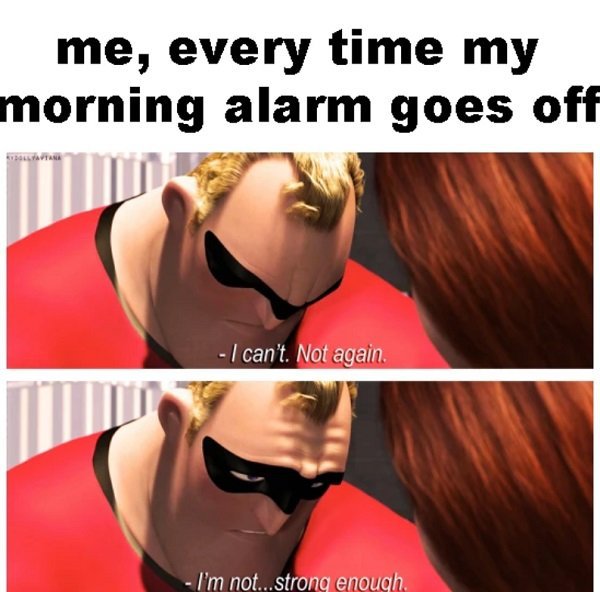 8. Being Tired
How in the world did we wake up at 6:30am in high school and have energy all day? Forget all-nighters, I just pulled an all-dayer and deserve an award.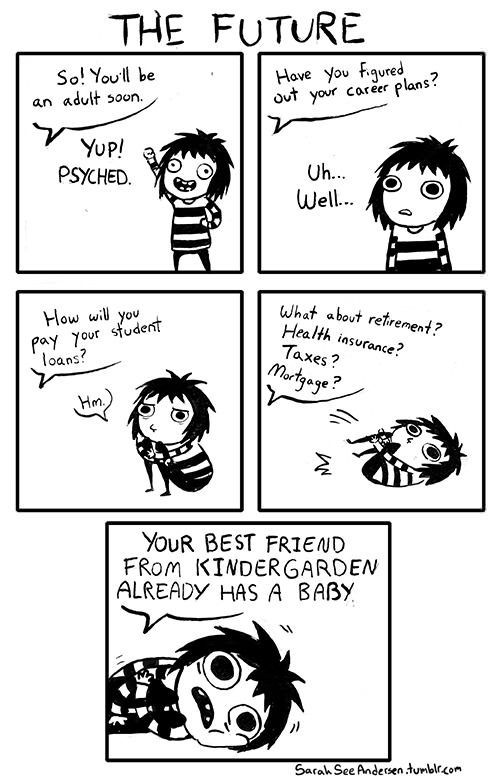 9. Pressure to Succeed
You might have high hopes for the future, but it's also important to keep your expectations realistic. Financial security/independence is more difficult to achieve now than it was for our parents and you may need to rework your definition of "success." Know that it's normal to feel unsure, jaded, or downright terrified. Take life one day at a time and have faith that everything will work out in the end.
See also: this scary story.