Pet-Proofing Your Apartment for the Holidays
The holidays are a wonderful time of year to celebrate and relax with family and friends,

not to mention de-stress after exams.

 Nevertheless, the season poses some health and happiness risks for your pets.

Follow this quick pocket guide on pet-proofing for the holidays so that everyone can have a good time:
Cat-Proofing the Christmas Tree
Let's face reality: to your cat, the Christmas tree is really just a gigantic scratching post with fun danglies and string to play with. In other words, the ultimate cat toy. But Christmas trees can be very hazardous to them if you are not careful.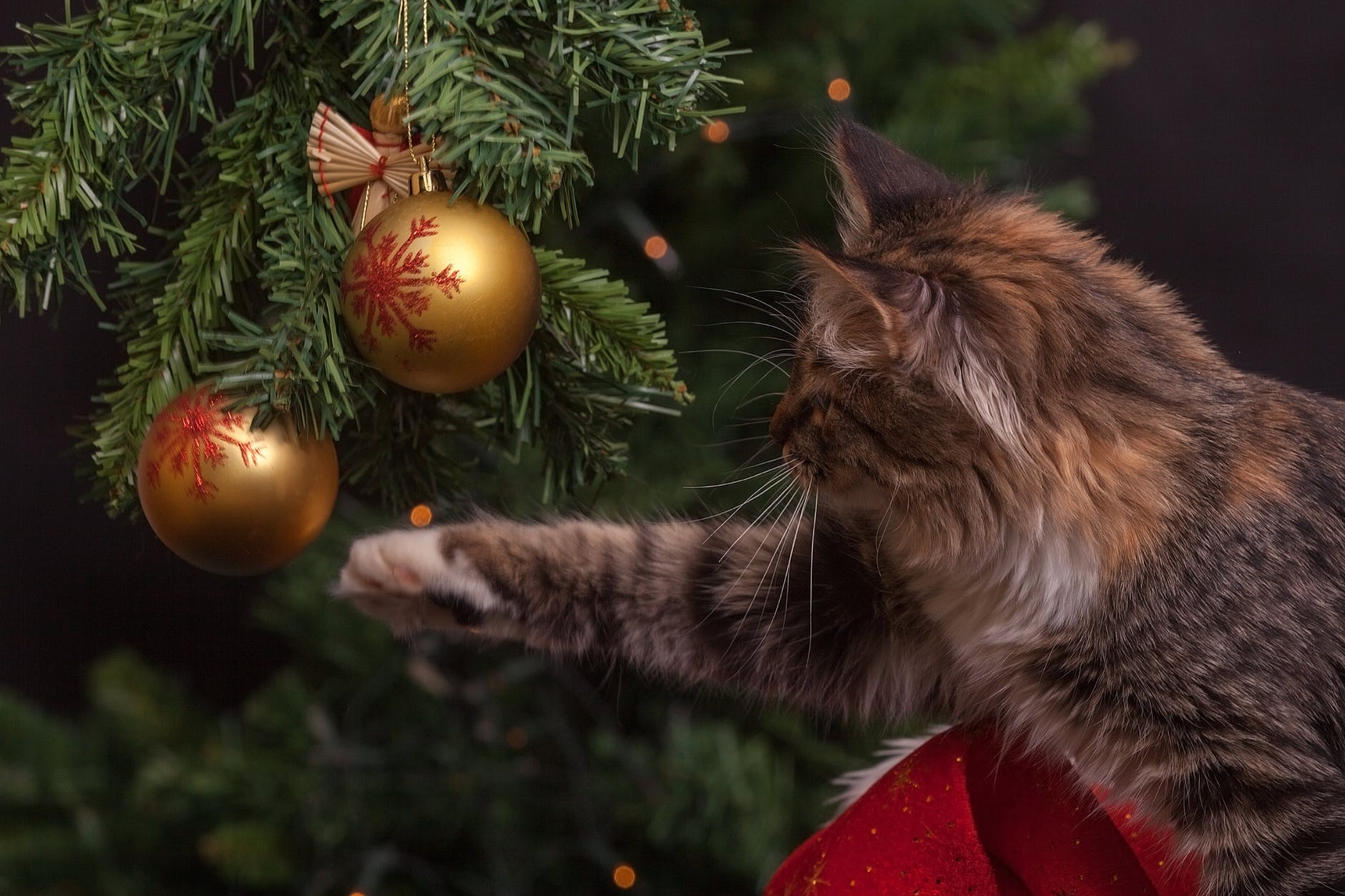 Step 1: When buying your tree, consider a smaller, fake tree. Real trees seem to be more attractive to them and fir needles can wreak havoc on a cat's digestive system. Smaller trees tend to be safer in case they fall over when your cat inevitably attacks it.
Step 2: Be very careful when setting up the tree and ensure that it has a sturdy base, which may entail securing it from the wall.
Step 3: Allow a day or two to pass before decorating the tree. Give your feline friend some time to get bored of it before making it more fun. Hopefully it will be easier to keep them off of it once they've had some time to adjust.
Step 4: Do most of your decorating at the top of the tree. It will be less tempting for your cat to bat at higher hanging ornaments as opposed to those at the bottom. Try to keep furniture (launch pads) as far away from the tree as possible.
Step 5: Tie your ornaments onto the tree instead of securing them with hooks, choose plastic decorations over glass, and avoid using tinsel, which can pose serious health risks if ingested. If you decide to decorate with lights, put them as close to the inside of the tree as you can so they won't be able to get to them as easily, and always unplug them when you're not home.
Food Smarts
Do not leave anything chocolate unsupervised, and try to avoid feeding your animals leftovers. Many foods we can eat aren't good for them, and bones can be very hard on their digestive systems.

Some Plants are Poison
Mistletoe – Some mistletoe are part of a species of plant called Phoradendron, and the toxin they produce are known as phoratoxins. Other mistletoe are part of the Viscum species which produce tyramine, causing problems similar to phoratoxin when ingested: nausea, diarrhea, blurry vision, changes in blood pressure, and in the most severe cases, death.
Holly – Every part of a holly plant is poisonous: berries, leaves, bark, and seeds. It contains large quantities of theobromine, the same substance found in chocolate well-known to be toxic for dogs and cats.
Amaryllis – The bulb of this plant – along with that of the daffodil and narcissus – contains the alkaloid poison lycorine, which is toxic to both humans and pets.
Cyclamen – The tubers in cyclamen contain triterpinoidsaponins, which can make your pets nauseous and/or vomit if eaten.
Jerusalem Cherry – This plant is a species of nightshade that produces a fruit very similar to a cherry tomato in appearance, but don't be fooled. The toxin found in this fruit, solanocapsine, can cause death in dogs, cats, and birds.
Poinsettias – Though these plants are more common around the holidays, they're actually not as harmful to animals as the other plants on this list. Still, they can potentially cause mild digestive issues if ingested, so they are still worth noting here.
Travel Safely and Intelligently
If you take your pets with you to visit your family, make sure they are comfortable and safe. Update their ID tags if necessary to ensure they do not get lost along the way, and bring their favorite toys and treats. Many pets hate travel, and the unfamiliarity can become stressful for them.
If you do not take them with you, find a sitter who can be trusted to give them plenty of love while you're away. Unplug everything before you leave, or otherwise conceal/tape down any wires to prevent any electrocution-related accidents from occurring.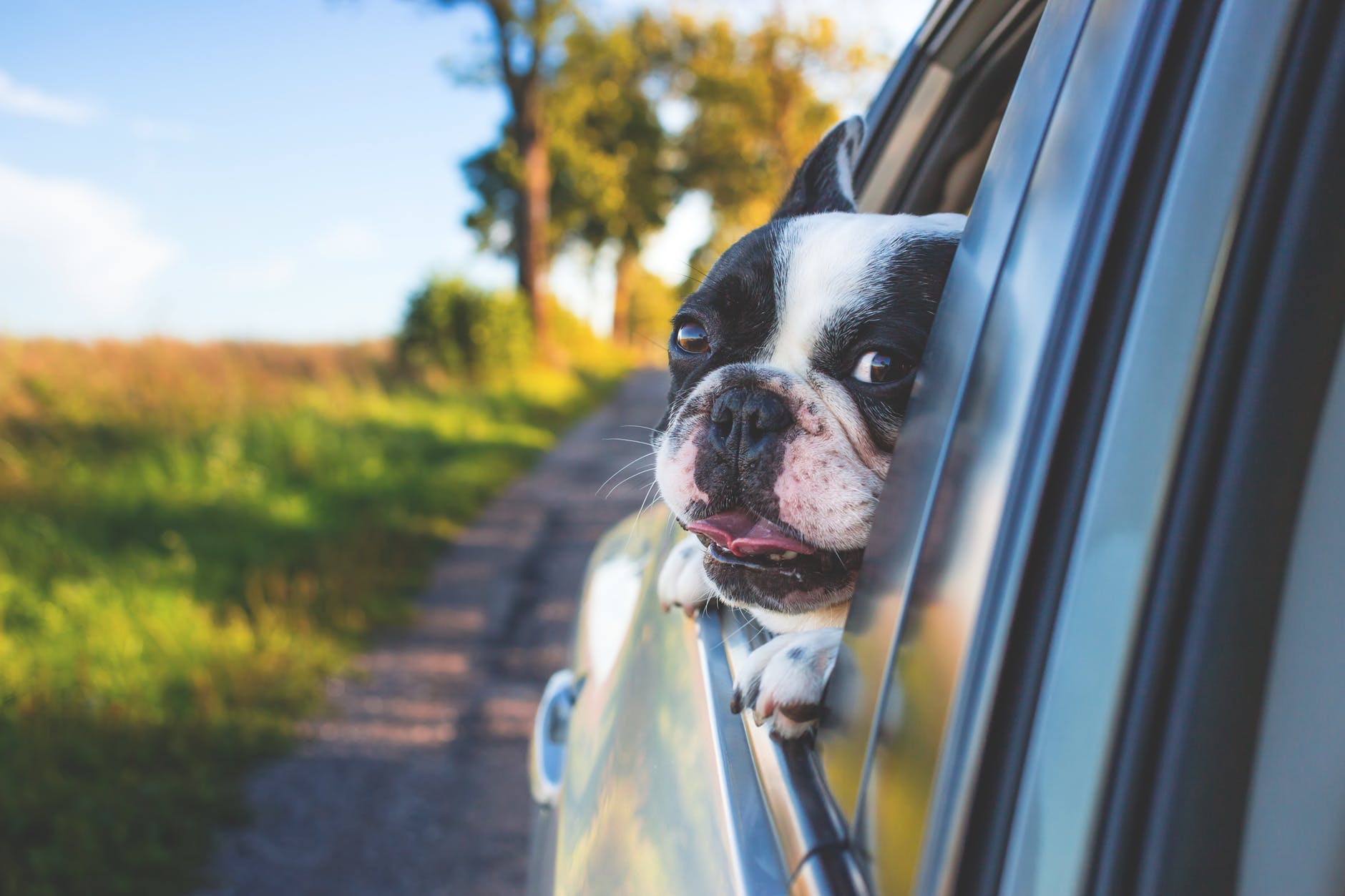 Did we miss anything? Let us know how you pet-proof!