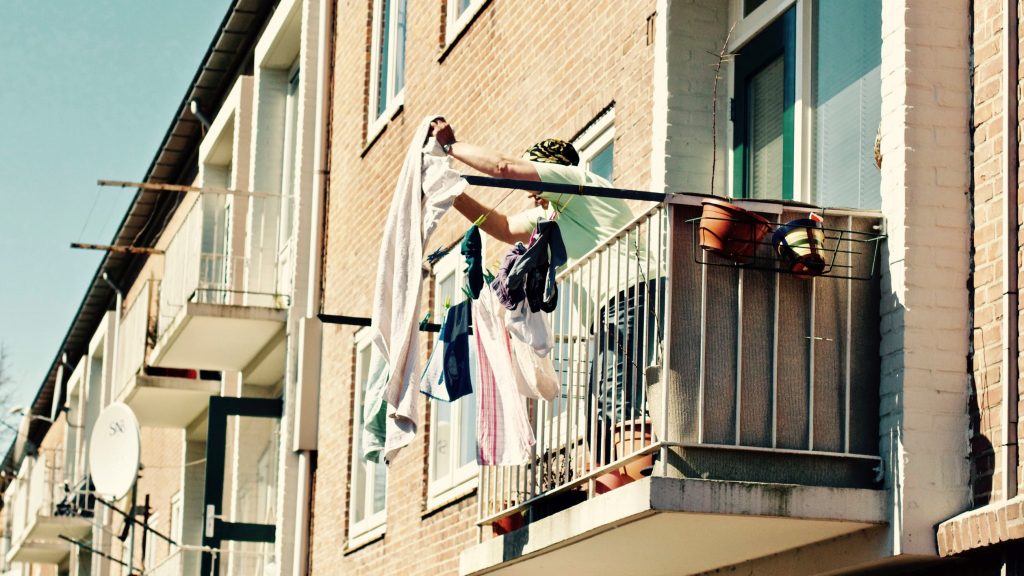 How to Wash Your Laundry Without a Washing Machine
Your student apartment complex may not come equipped with a laundry room – and that's okay!
It doesn't mean you have to go to the nearest laundromat to clean your clothes. Mom shares her college experience about doing laundry machine-free from the affordable comfort of her own apartment.

Here's What You'll Need
A bathtub with a working stopper and tub grips or any other anti-slip material that attaches to the bottom
High efficiency laundry detergent (pods may not work as well here)
An activity that requires an awkward amount of time – you don't need to be away for too long, but just long enough
An assortment of drying racks (which of course could include more milk crates if necessary)
A floor fan
How it Works
Wash you feet.
Fill tub with warm water (not boiling so you don't burn yourself) and add clothes.
Add the appropriate amount of detergent for your load size.
With both feet inside the tub, stomp, stomp, stomp. This should last for about 10-15 min for soiled clothes/work clothes, and about 5-10 min for refresh-me's. [Pro-tip: turn it into a fun workout and blast your favorite stomping tunes!]
Place clothes in a milk crate situated over the toilet to drain.
Drain your tub, rinsing away any dirt/impurities that are hanging out at the bottom.
Repeat steps 1-6.
Place clothes milk crate-and-all in the now empty tub and stand on clothes to squeeze out any additional water.
Let the crate sit while you do your activity. Some ideas for activities include: making dinner, walking your pupper, doing a few in-home workouts, and complaining to your landlord as to why the property doesn't have a laundry room.
Finally, hang your clothes on the drying racks in front of your floor fan and leave overnight.
Your clothes should be dry by morning!