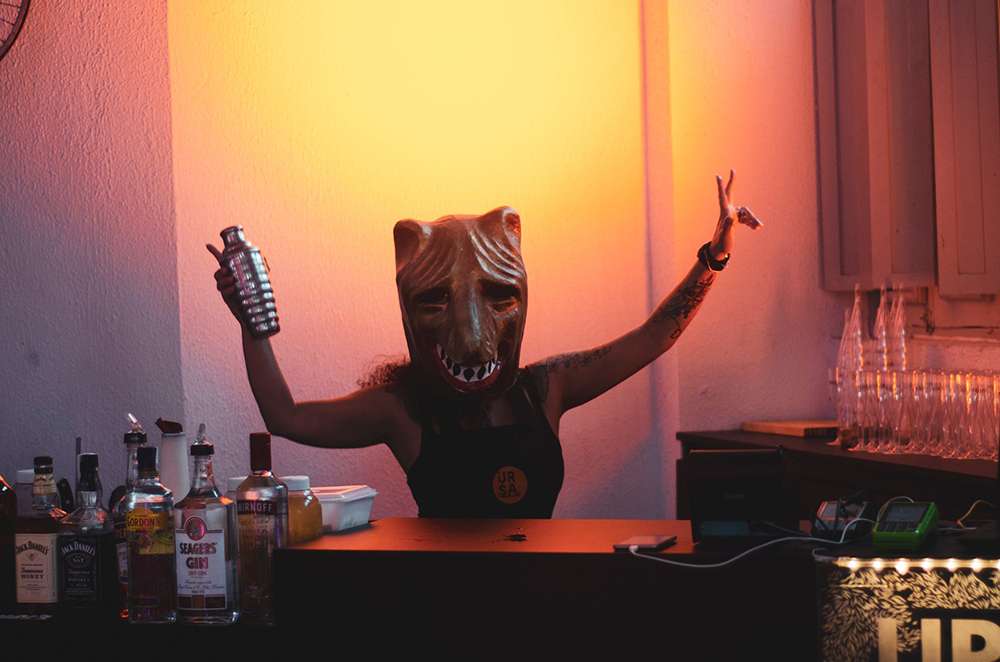 10 Tips For Throwing a Better College Halloween Party
If you've been bestowed the honer of hosting a Halloween party or social in your college apartment, don't even think about leaving this page! Here are this year's hottest trends for partytime spookery: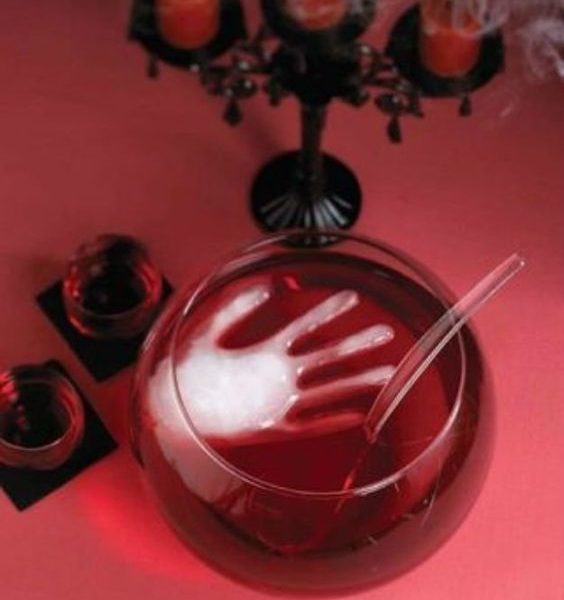 1. Ghost Hand Ice Cubes – Brew up a nice, blood-red punch and throw in a ghostly hand for good measure. Fill a few latex gloves with water and put them in the freezer to use as ice cubes. The gloves will be easy enough to remove once the water freezes. Keep a few hands on deck to ensure that the punch is adequately spookified all night long.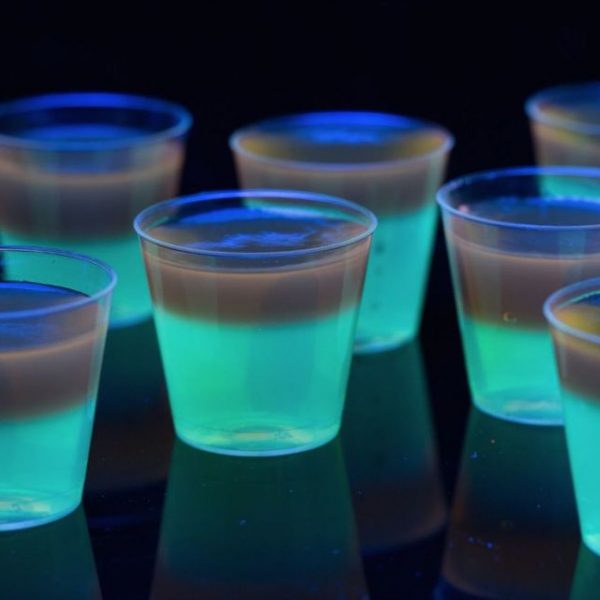 2. Glow-in-the-Dark Jell-O Shots – Bring out the boos with these little party favors. The trick for these shots is to use tonic water and a black light backdrop to really make them glow. You can find the full recipe here.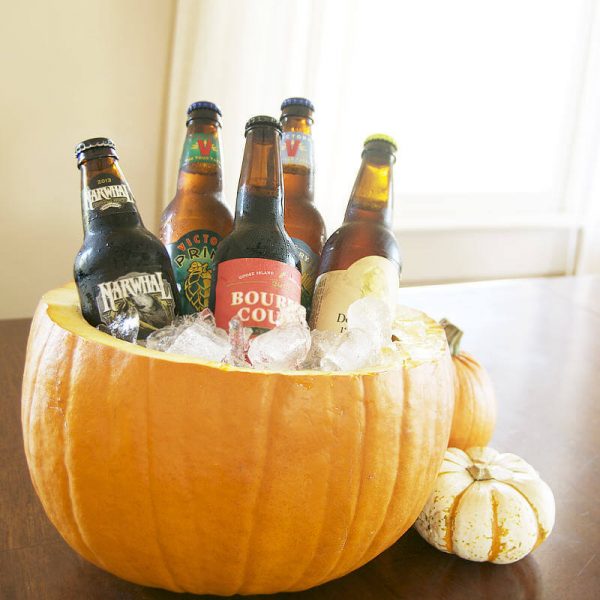 3. Pumpkin Beer Cooler – And speaking of, make sure you keep a couple cold ones out for your ghosts – er, guests. Though they will surely drink more than what's available is this easy DIY pumpkin chest, what better centerpiece for your college Halloween party?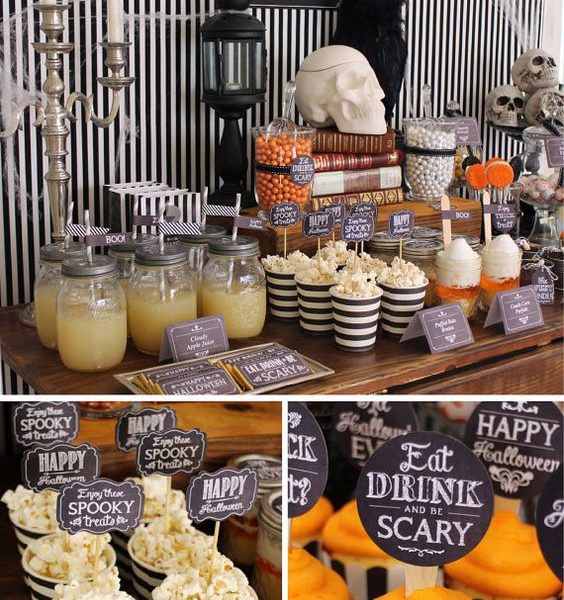 4. Decorate with Black & White – What's the scariest part of Halloween decorating? Turning your apartment orange and purple. But you don't have to! Steer clear of the tacky color pallets this season by sticking to a black and white theme. It's spooky, it's simple, it's chic. Bonus points for stripes!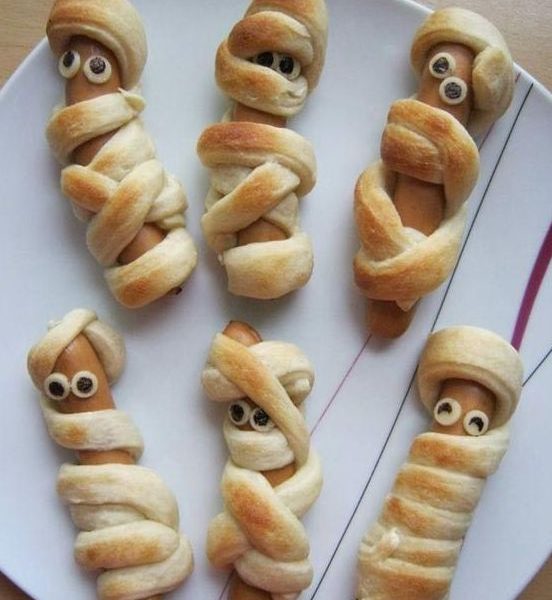 5. Halloween-Themed Apps – Decorate incr-edibly! Creative party food is timeless and you're never too old for mummies in a blanket. This Halloween classic is equal parts fun, easy, and delicious. Use skinny strips of biscuit or croissant dough and complement with "Mummy Blood" ketchup.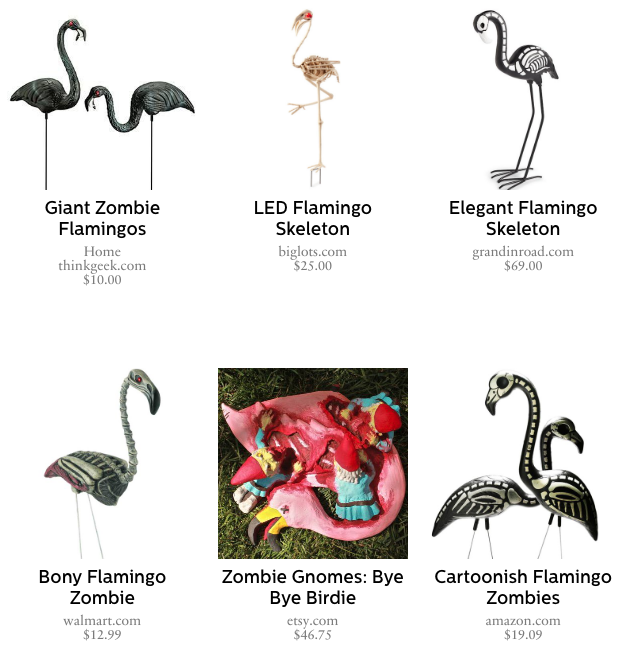 6. Zombie Flamingo Lawn Ornaments – Halloween 2018 is seeing the debut of a very special zombie flamingo trend and it's kind of fabulous. These wonderful mods on a corny lawn cliché are fully aware of their own cheesiness, and add a sparkle of humor to an otherwise lame yard decoration. What's more, there are a wide variety of options so you can find the faux-fowl best suited for your taste. Don't have a yard? Put one on your balcony for compounded irony.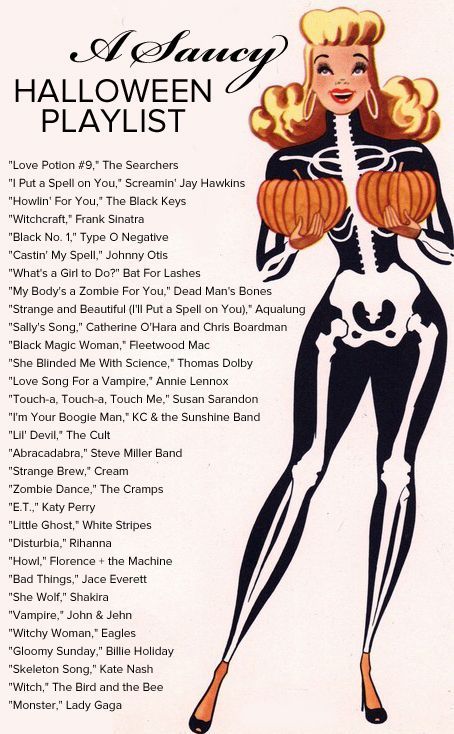 7. The Perfect Playlist Doesn't Exi-  Don't worry about trying to decide what music to play, the geniuses at POPSUGAR got you covered. Follow this quick and easy guide to keep your ghastly guests groovin' All Hallows' Eve.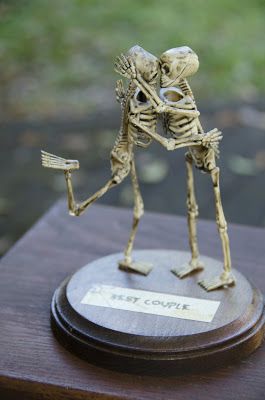 8. Reward the Winners – Don't forget to give creepy credit where it's due! Recognize the guests whose costumes go above and beyond with adorable little trophies like this one.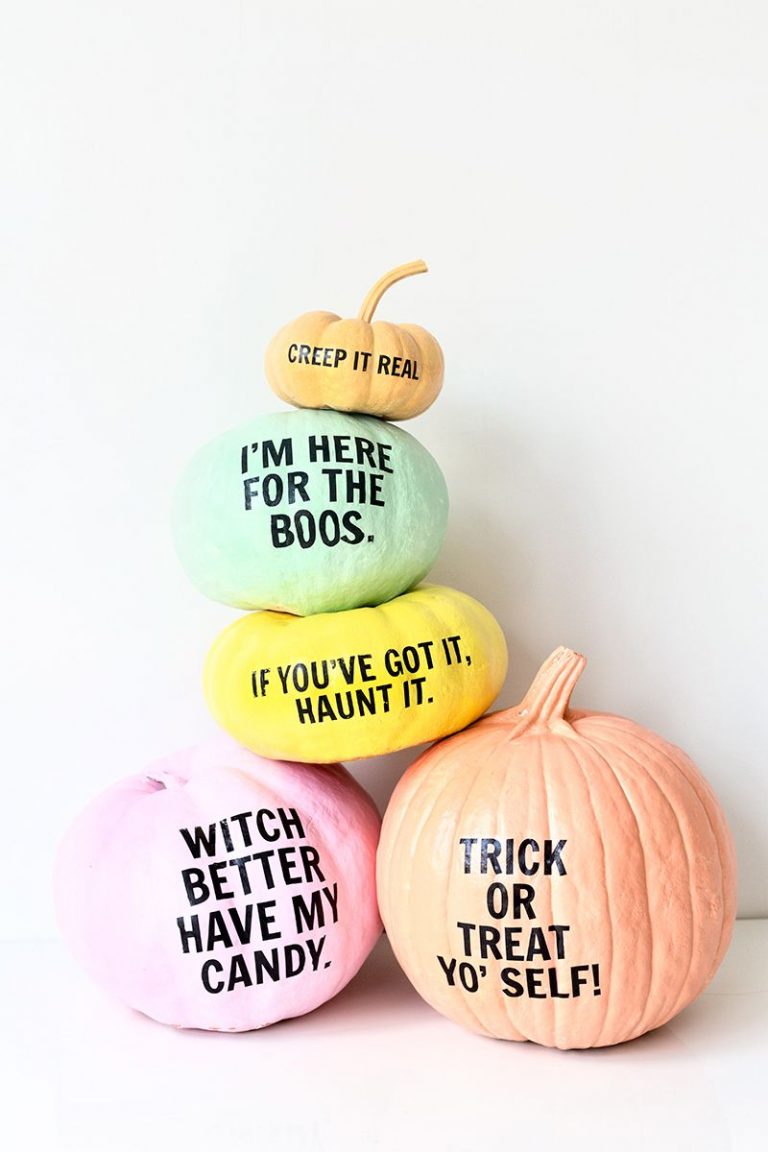 9. DIY Decor – Get creative by lavishing your apartment with pun-laden pumpkins. You can paint them to pop with color, or elect to keep with your black and white theme. Put one on the food table, in the bathroom, and on the patio. Show your partygoers that they can run but they can't hide from your candy-corniness.
10. Host a Murder Mystery – I mean come on, is it really a Halloween party without one of these??
These ideas are sure to have your attendees screaming. Pick out a few and let us know what worked for you!
See also:  51 Ideas for Halloween Movie Night at the Apartment