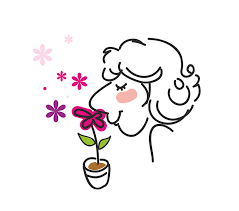 How to Nicely Tell Your Roommate They Smell
Not everyone smells like roses and if you happen to be living with someone who doesn't, don't freak out. Before you jump down their throats about how badly they smell try some of these tips.
There is a nice subtle way to tell your roommate they smell less than lovely.
---
Ask them if they want to try your "new" body wash. It doesn't have to be new but it's a nice nudge in the "please use this" direction. Who knows, they may love it and go get a bottle for themselves.
Take them shopping with you and pick up some new deodorant. Maybe seeing you in the aisle picking up a stick will be motivation for them to do the same.
Incense. Overpower their smell by using incense. These last for a long time and come in a variety of smells. It doesn't solve the problem but it masks it.
Try using one of these phrases;

"Hey, how was your workout?" – if they didn't just go to the gym then they'll probably go shower anyway.

" Did you want to try my new perfume?" – this is normally a one-time solution because you don't want to be stuck always sharing.
Bring them to a social event and hope someone else tells them. Not only does this make someone else the bearer of bad news but it lets you be the shoulder to cry on.
---
This may seem like a joke, but a smelly situation isn't funny. Remember to be polite and respectful, there is never a reason to be mean.
Have any good advice? Let us know in the comment section.