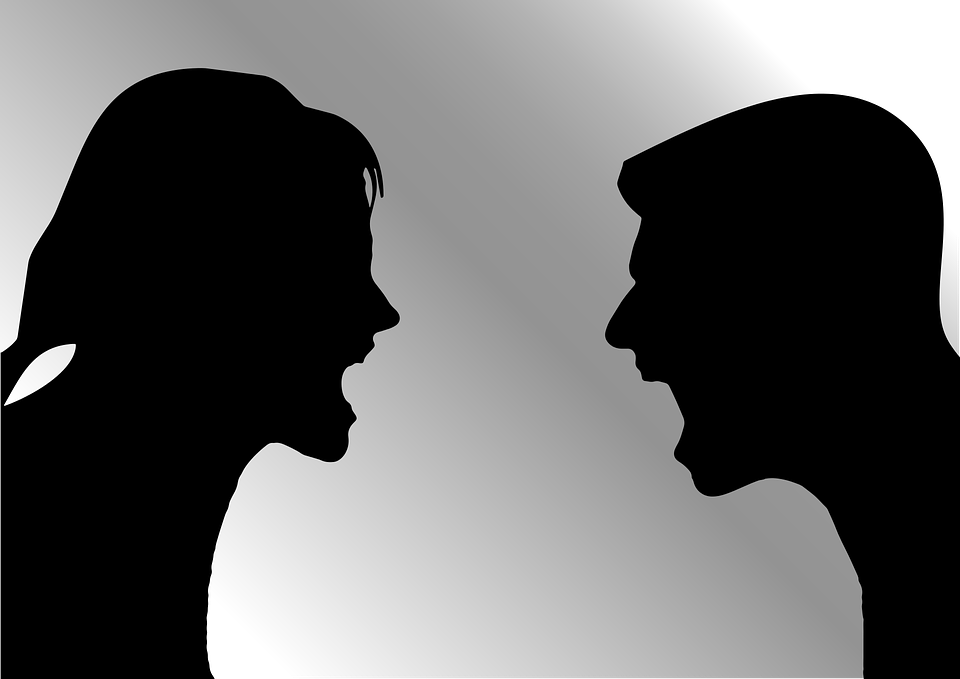 3 Keys to Escaping a Roommate Nightmare
A roommate nightmare is a situation that any college student can encounter. Understanding how to properly approach a 3rd party when difficult situations occur is crucial to solving a major roommate problem.
Every college grad has a "roommate horror story" tales of mountains of dirty dishes piled high in the tub or the 'third roommate' who moves in after a week or two. You try to work it out with your bumbling roomie, but he's not listening or simply just doesn't care. In order to solve the problem, you may have to consult a 3rd party to help remedy the situation.
Depending on your living situation, the person who steps in might be different. If you live in an on-campus dorm, you will have a resident assistant (RA) on the premises who you can approach for help when the situation calls for it. Most off-campus housing will have an office staff available to help smooth things over.
Anthony Bernardelli, a former resident assistant and college graduate, has experienced both ends of the roommate horror story spectrum. Before becoming an RA, he was on the receiving end of a nightmare roommate.
"My first year at Baylor, I was randomly assigned a roommate. I lived in one of the halls on campus and it was a freaking nightmare. I can't list all of the things my roommate did, because there are more than I can count, but there was one defining trait: this guy loved spending his money. We shared a tiny dorm room with a bathroom that connected to the room next door, so you can imagine how crowded things could get. You could basically fit four twin beds side-by-side and two twin beds end-to-end. That was it. So what does that matter? My roommate (let's call him 'Jake') was excessively rich and liked to spend that money. I came back from classes one day to find not only a brand-new leather armchair jammed between our beds, but also a king-sized memory foam mattress, frame and all. I could barely squeeze into my bed."
Bernardelli continued "The horror doesn't stop there. I left for Christmas break and when I came back, I ran to get the RA because it looked like Jake slaughtered a goat in our tub. Meat, fat and blood congealed in the tub; a couple of butcher knives sat in the sink (also covered in fat). I knew he didn't kill anyone, but this was only one event in a series of 'Jake-isms' as my hall floor liked to call them. The bathroom reeked. As it turns out, Jake bought a massive brisket and trimmed the slab of meat in our tub. He stayed for part of the holidays and he invited a friend over to eat dinner. When they couldn't finish the brisket, they bagged up what they could. Then, they dumped the trimmings, the juice, and the fat in the tub, tossed the knives in the sink, and ditched for two weeks. The worst part of the whole thing was how ineffective my RA was at helping me deal with this guy. There weren't any other rooms available (Baylor's housing fills up pretty fast) so moving wasn't an option, and the RA did the whole 'make a contract and sign' thing, which of course Jake didn't honor. The conclusion to this situation is that I kept living there for the Spring semester; I didn't really have any other choice. I could tell you a dozen stories about how bad this guy was but my friends and I ended up nicknaming him 'the Butcher' after the brisket incident."
Anthony described what he did to deal with the situation.
"I tried everything I could to get this guy to just give a crap about what he was doing, but nothing was working," Bernardelli said. "My RA couldn't technically do anything; we finally got Jake to at least cram his furniture on his side of the room, but that only happened when my RA finally went to the Judiciary board with the situation. They threatened to revoke Jake's housing contract if he didn't start working with me and the RA."
Living with a random roommate is like flipping a coin. Sometimes, the outcome is good; other times, a nightmare. So, what do you do? Bernardelli says the best way to solve the problem is to understand the process, and to make sure you don't skip a step.
"Resident Assistants learn conflict resolution from day one," he said. "It's probably one of the most important parts of being an RA. However, there is a process that all students, and RAs, must follow. It's a little different at each university, but the steps are generally the same."
RA Mediation Procedure
1. When an RA receives a roommate complaint, he will ask if you tried talking to your roommate yet. Be honest! Lying to the RA looks bad when you move to the next step. Take the time to schedule a meeting with your roommate to discuss the issue and what the both of you can do to solve the problem.
2. If you've spoken to your roommate, the RA's next step is to organize a supervised meeting between you and your roommate. Sometimes, a housing manager, head resident assistant or housing director will sit in on the meeting. The reason step one is so important is that if this is the first time you are discussing the problem and it's in front of a housing official, you're wasting their time. This may lead to an unsatisfactory conclusion. "College is about more than going to classes," Bernardelli said. "That's why RAs exist. We help you learn how to deal with people and problems that happen at home, whether it's a busted A/C unit or a sloppy roommate. If you call in an authority figure, because you can't work out cleaning the dishes or sweeping the floor with your roommate, neither the RA nor the housing official is going to take you seriously, let alone pleased, if you haven't even tried working this out on your own first."
3. Once step one and two are complete, continue working with your roommate. Every college student is different and some of them might not have the same standard of cleanliness, manners or respect that you do. Once you finish step two, communicating with your RA and/or housing director is key. "You're going to feel like a huge pain, I promise you that," Bernardelli said. "I know I did. I became an RA because I wanted to help others when they hit this kind of wall. You have to understand that you don't need to put up with being miserable, but you do need to talk it over with your roommate."
Each university has a system in place to deal with out-of-control roommates, but it can only be used after communicating with the problematic person. You would be surprised how easily a problem is solved by setting boundaries or simply creating little solutions to cope with or lessen the problem.
What's your worst roommate nightmare? How did you solve the problem? Let us know about your experiences in the comment section below!