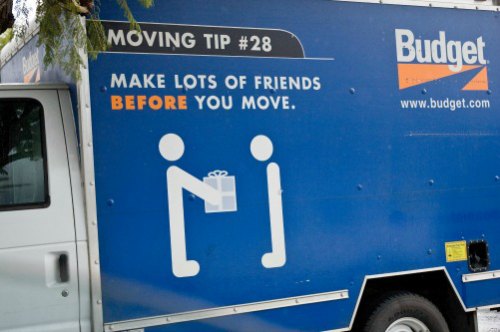 Moving Day: Three Essential Tasks That Should Be Completed
Moving day can be a stressful experience for college students who are not properly prepared to move in. Students have a lot on their minds, so making sure they take care of a few essential tasks before moving in, will help them adjust when moving day does arrive.
Essential Tasks
Take care of deposits and utilities long before move in day. Have a definite date when you want your utilities turned on. Don't wait to turn on your utilities the day you move in. While it's tempting to start your billing cycle as late as possible, you'll want your utilities turned on early so that you're sure you have power and water as soon as you move in. This will also be beneficial if you come by before moving day to check on your apartment.
Have a "starter kit" for your kitchen. At the very least, you need salt, pepper and a few dry goods that you can easily turn into a meal if you need to make something to eat. The first morning after you move in, you probably shouldn't run out for fast food breakfast, so even if you haven't had the chance to fully stock your kitchen, at least make sure you have a box of cereal or some granola bars to tide you over.
Know your neighborhood. If you're moving a long distance for college, it can be hard to get a good look at what's around you until you get there. At the very least, drive around the neighborhood a time or two before you start unloading, but ideally, you should drive down and spend some time exploring your new neighborhood. You need to know where the grocery store is located, where you can get a cheap fast food meal in a hurry and where you can pick up basic home improvement supplies if you need them. Let's face it: You're not going to remember to pack everything you need no matter how efficient you are. At some point, you're going to discover that you need something, and you'll streamline the moving process considerably if you know how to get it.
When you move into student housing for the first time, your excitement is a tangible thing. You can't wait to get started. Just try to make the process as smooth as possible, and you'll get to stay excited about your new apartment for a long time to come.
What other essential tasks do you think should be taken care of before moving in? Let us know about them in the comment section below.