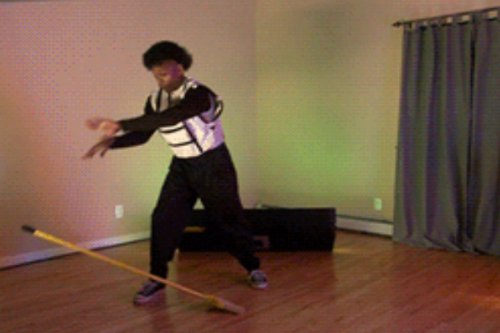 How to Clean Your Apartment Like a Boss
You can put it off all you want but eventually you are going to have to clean your apartment. The longer you wait the more the mess will build up and you don't want to be that "guy" or "girl" with the stink seeping into your neighbors place. Also, a last-minute clean before you move out rarely wields a returned security deposit. No one said cleaning can't be fun, however, scroll through to learn some of the best moves to make your cleaning efforts an enjoyable experience.
Teamwork makes the dreamwork.
'80s grooves to remove the grime.
Put some hip into it.
Four limbs are better than one.
Put it on spin cycle.
Everybody now, come on dust a move!
Get down to the "Moomba" (Music + roomba). Thanks Parks and Rec!
Whistle while you twerk.
Gettin' down like your dad did.
Head bang the dirt away.