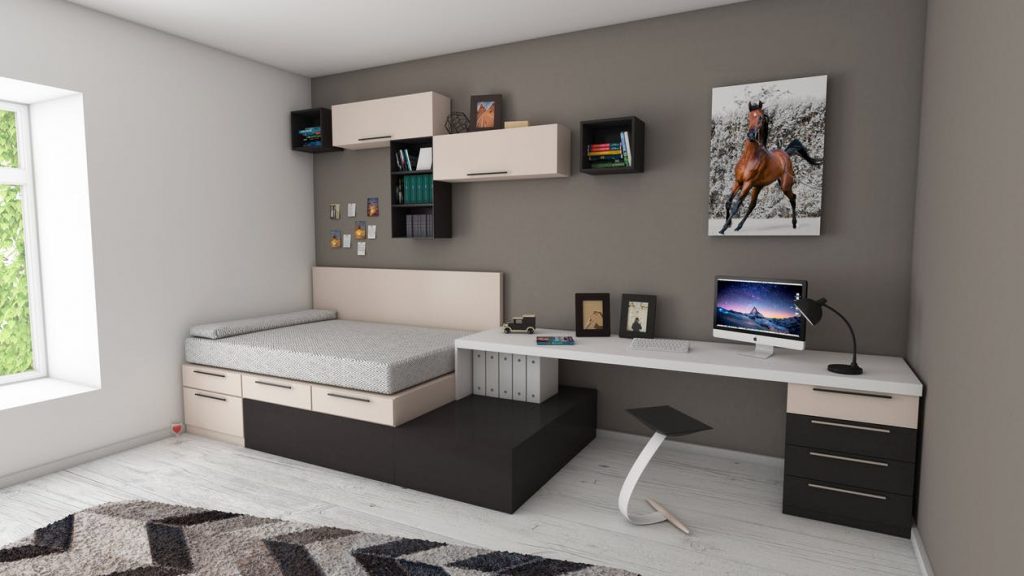 What's In Store? Storage Tips for Your New Place
Now you've got your own apartment and your own place to decorate how you wish. Yet, your budget might not allow for a large rental space, and unfortunately, you may find yourself with more stuff than square footage. Here are some tips on how to make the most of your storage opportunities. 
Basket Case
Baskets are a beautiful way to store. With so many different styles, shapes and sizes, you can put them throughout your home to double as both storage and decoration. Put them in your bathroom to hold toiletries, or in the pantry for sauces or fruit. For laundry, or for keeping anything more discreetly, opt for baskets with lids. Another great way to use them is to put some on the top space in your closet. Gone are the days of tossing your stuff on that hidden shelf, keep it tidy.
Floating Shelves
That wall space does't have to go unused, just add some shelves! A bookcase can take up a lot of floor area, making floating shelves and cubbies a more efficient and artsy option. Whether it's for books or décor, get a few of these bad boys to spruce up your bedroom, kitchen, or living area. 
Door Hangers and Racks
Inexpensive and room-saving, over-the door hooks and hangers are another great storage invention. Purchase one or two for your shoes or put towel hooks on the door of your bathroom. If you don't need those, over-door products also come as general organizers and mirrors.
Under the Bed
As long as it's somewhat organized, use the space under your bed. You can put flat boxes or rolling drawers under there for storing papers or miscellaneous items. If your out-of-season clothes don't fit in the closet, put them into vacuum-sealed bags and store them there as well. Purchase a bed frame that is further from the ground to really take advantage of the clearance, or buy one with the drawers already built into the bottom.
Over the Toilet
You know those standing cabinets with shelves that go over the toilet? Get one. They can hold a surprising amount of stuff. Use one to hold your makeup organizer, toiletries, tissue, toilet paper, perfume, and hair care products.
A general rule of thumb can be to think up. When you run out of horizontal space, try to use up that empty vertical space any way you can.
What are some of your storage tips? Share them in the comments below!
About the Author: Faith Ellis is a Digital Marketing student and owner of Ladies, Lattes, and Lifting. She has a strong passion for writing and fitness and dreams of a career in content writing. Faith lives with her husband and furbaby in North Carolina, and enjoys local food and travel in her free time.