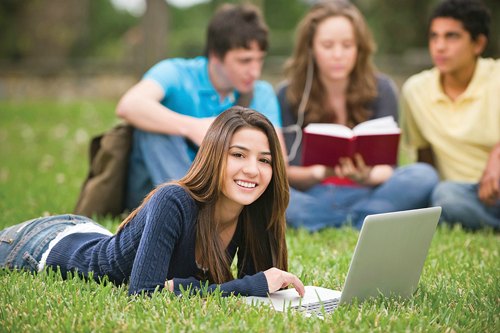 Student Apartments – What to Look for Before You Move In
The big day has finally arrived, you're about to start college or a new semester and you're looking for your first student apartment. As a young adult it's all about freedom and fun. You want your student apartment to express your grown-up taste and be filled with lasting memories. However, before you put up those pictures here is a checklist to ensure that you have the perfect student apartment experience.
Like a kid going on a field trip, looking for your first student apartment is like going on an adventure. It's exciting, but does involve some leg work. A little organization will take away needless frustration, maximize your time and help you find exactly what you're looking for. Knowing what kind of lifestyle you want and being realistic about what you can afford will determine your budget. Having a list of questions will help you shortlist the apartments that best suit your needs. Some common questions that are good to ask are:
How much is the rent?
Are the utilities included in the rent?
Is there an application fee?
Is there a security deposit?
Is the first and last month's rent required?
Is there a parking fee?
Is the apartment within walking distance to public transportation?
Is there storage available?
Can the heat be controlled?
After you look at so many student apartments, they will all start to look the same. Scheduling no more than three to four viewings per day will prevent you from being overloaded with information. (Remember to keep a notebook handy and write down those things that stood out about the units you like the most.)
Take some time to look around and get a feel for the neighborhood. This is a good way to be exposed to apartments for rent. Something else to consider is if the apartment is near a noisy commercial district.
If you're like most students, you want to find a student apartment that is close to campus with cheap rent. Affordability is important, but cheap does not always equal safety. The way the building looks in the daytime is different from the view at night. Are the grounds well-tended to? A well maintained building indicates that the owner takes pride in the property. As a general rule, it's best to avoid the cheapest place since it may indicate unwanted criminal activity.
With so much excitement it's easy to overlook the little things. Make sure the appliances are in good working order. Depending on your preference you will need to find out if the stove is gas or electric. Is the water heater in the unit or is it shared by multiple-users? Look for any evidence of rodents, insects on the floor, inside the cabinets and closets.
If the water is turned on in the unit look for any evidence of leaks under the sinks, toilet and shower or puckering on the ceiling from water damage. Examine the windows and doors for any air coming in. A drafty apartment means higher energy bills. Don't forget to examine the door locks to make sure that they are sturdy and latch properly.
Now that you have created your list,  it's time to sign the paperwork. Since most students do not have any established credit, you will require the signature of a co-signer. You and the co-signer should read the contract carefully before agreeing to sign. To ensure you're in good running, have a couple of choices in case your first choice of student apartments is taken. Be prepared to leave a deposit.
Yes, finding your first student apartment requires some leg work and research. However, with some organization and patience you can find the perfect apartment to hang those pictures and call home.
Do you have some apartment features that students should look into, before signing a lease? Let us know about them in the comment section below.