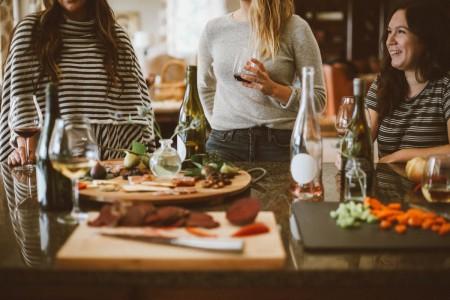 Planning A Party With Minimal Space
Planning A Party With Minimal Space
One popular aspect of college life is partying. However, hosting a party with minimal space can be a big challenge, especially since college student apartments are notoriously small. Despite the challenge of not having a lot of space, hosting a great college party is possible if you plan properly, inform your roommate beforehand, and take your space into consideration.
Reorganize your apartment
Reorganizing your apartment is crucial for maximizing the space that you have for your party. Try out various furniture arrangements to see how you can have the most space possible. Even if it is still a bit tight, giving the feeling that there is more room than there is will help your guests be comfortable.
Use the party as an opportunity to declutter your apartment. When you are reorganizing, if you find furniture or other items you no longer need, either donate it, sell it, or throw it away. Having less stuff, especially things that are just sitting out, will help give the illusion that you have more space.
Make sure there is enough seating for you and your guests
Having enough seats for all of your guests is important, especially if you are throwing a dinner party. If you only have four chairs and a small table, even a ten-person gathering is impossible. However, if you are having a more casual party, people can sit on chairs and couches spread throughout your space.
You may have a small patio outside your apartment, so if it is nice out, you can put some folding chairs outside and have people sit outside. That way, you have space inside and outside, maximizing the amount of space you have. Just be careful that you do not get caught with bad weather.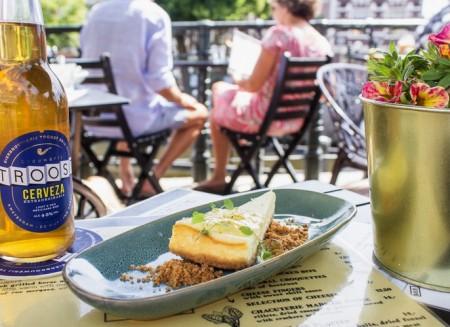 Plan your activities around your space
While it is tempting to go all-out, it is crucial that you keep your small space in mind. You cannot have a full-blown Twister marathon if you simply do not have the space for it. Instead, break out your video games and get everyone involved. There are games where people can join in using their phones to play.
Also, having a dinner party with several people using reusable plates and silverware will make the clean up tedious if you do not have a dishwasher in your apartment. In this case, it is easier to use disposable plates or just stick to appetizers and snacks to help make cleanup simple.
Be creative with various rooms
While you may be tempted to just use the living room for your guests, but this is limiting. As mentioned above, you can use outdoor areas if you have it available. This will help you have an additional sitting and standing space for your guests.
Set up your food and snacks in the kitchen as a buffet to keep guests moving without having to have a table set up. Even if you do set up a table, using the buffet style will give you more room on your table so things do not feel as tight.  Clean up your bedroom and use it as a place for your guests to put their coats and bags to help keep things clear.
Keep cool
It is no secret that the more bodies you have in a space, the warmer the space becomes. This is especially true if you have a lot of people over in a small space. If it is not cold out, turn off the heat before the party. If you are using the air conditioner, turn it down a bit. That way, when your guests start arriving and moving around your small dorm or apartment, the space will not be too warm. After all, there is nothing worse than body odor from sweat with no way of escaping!
Reduce waste if possible
You will likely be serving snacks and beverages at your party. However, if you are planning on sticking with snacks, try to only get things that can be eaten with just a napkin. Not only will this save you some space in the serving area, it will also help decrease the trash being thrown out.
If you do decide to have food items that require plates, use disposable plates and forks. Have several trash cans placed around your space so that people are not scrambling around, trying to find a trashcan. This will also help eliminate foot traffic near where the single trashcan is.
Spread the food
Speaking of food, people tend to hang around the food. If you are having snacks, even before dinner, make sure you spread them out throughout your party space so that people do not have to worry about missing the food if they are not hanging around it.
Throwing a party with limited space can seem intimidating, but if you plan properly, it is possible. Do not wait until the last minute to get started planning, especially if you are planning on having a bunch of people over.