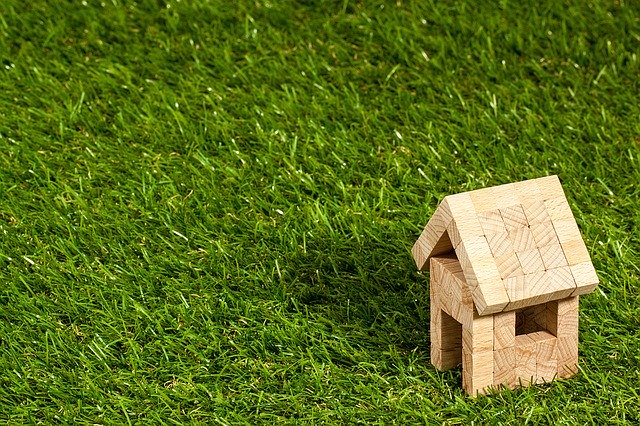 Off-Campus Housing: What's Right For You?
Off-Campus Housing: What's Right For You?
By Victoria Robertson
Living off-campus can be stressful, expensive and intimidating. For many, on-campus housing is a sure thing, but venturing into off-campus housing can feel like a risk.
In many cases, off-campus housing will actually save you money, which only helps you to keep down your loan costs in the long run. So, when it comes down to it, living off-campus should certainly be a consideration.
With that in mind, there are multiple off-campus housing options for your consideration, and just because something works for one person doesn't necessarily mean it will work for you as well.
For that reason, here are six off-campus housing options to help you decide which is right for you.
1. Shared Housing
As far as shared housing goes, this tends to be the method that many groups of students go. This option essentially allows a group of students to split the cost of a house for a year, keeping costs down and giving everyone enough space.
Of course, the more people you have, the better, so expect that this is going to be a noisy and busy living situation. In addition, there are limited housing options, so you may find yourself on a waiting list or otherwise having a hard time finding an option available to you and your group.
2. Communal House
Along this same vein, communal houses are a great option for an individual looking for a roommate setting without being quite as busy. Communal houses typically rent out rooms, so most individuals that choose this option are looking for a single room. For this reason, you will still end up with roommates, but most likely with upperclassmen that are looking to keep to themselves.
This option isn't for everyone, as you will need to live in close proximity to strangers, but for those of you interested, this is a great and affordable option.
3. Off-Campus Apartment
Living off-campus also provides an opportunity to find more affordable apartments than those that are on-campus. The downside to these apartments is that they tend to be far from campus, which means you may need to take public transportation or to bring your own means of transportation, whether that be a car or a bike.
Still, off-campus apartments offer more variety and tend to be much cheaper than their on-campus counterparts, which is why this is a great, affordable option for students to consider.
4. Off-Campus Dorm
Yes, they exist. No, they do not exist everywhere. Some campuses offer off-campus dorming, which is essentially apartment living, but with random roommate selection.
This option is great for students that need to live with a roommate in an inexpensive setting, but don't have an individual in mind. The difference between this and off-campus apartments is that off-campus dorm rooms provide a bit more security when living with a stranger, as the liability is entirely on each person, individually. In an apartment, individuals will share liability, which is a bit of a risk when you aren't familiar with the individual that you're living with.
5. Off-Campus Lease
As with anything, you can also always lease a place to live for the duration that you need it. The difficulty in doing this is that you are solely responsible for taking care of the place, and there is a lot of paperwork and steps to the approval process.
However, if you're looking at something for the long-term, but aren't interested in buying a place, this is a great starting point. In some cases, you can even use a lease to help you build your credit, depending on the location and the leasing agency or individual's abilities.
6. Staying at Home
Last, but not least, you can always stay at home to save money rather than staying on campus. Of course, this is not a feasible option for everyone. However, for those of you that live near enough to campus that you could commute, this is certainly an option that you'll want to take into consideration.
Basically, living at home while attending school isn't ideal, but it's going to save you the most money in the long run, which could be worth it in and of itself. The major downside to this option is that you could feel like you're missing out on campus life, but when it comes down to costs, it's probably worth it.
Again, living off-campus is a bit intimidating, especially when you aren't familiar with the area. That being said, you should explore the above six options to determine which means of off-campus housing is the best for you.
While the above is not an exhaustive list of your options, it's a great starting point to get you started in thinking about your living situation for this academic year, ensuring you can make the right decision for you when it comes time.
So happy hunting and be sure to keep these six options in mind!