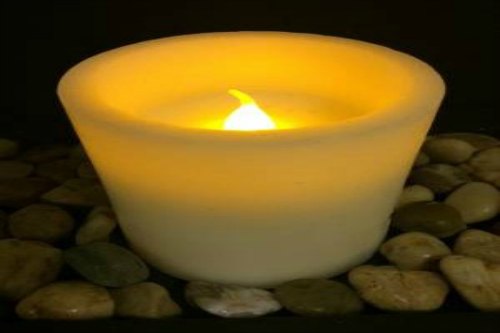 No Candles No Problem: Incense Alternatives for Apartment Living
Nowadays, many apartment complexes discourage the use of open-flame candles due to disastrous accidents that have occurred in the past. Fortunately, there are plenty of incense alternatives that will help you achieve the calm ambiance and beautiful aromas of burning incense without the fire hazard.
For instance, consider battery-operated candles to dimly light your space and create tranquility. You can even buy packs of flameless candles that are remote-controlled and with options for creating a flickering affect. Not only will they last much longer than traditional candles, but you do not have to worry if they accidentally get left on or wax being spilled should they get knocked over.
Additionally, wick-less candles that use melted wax, such as Scentsy products, allow you to choose from over a hundred different scents and a variety of styles. You can even combine scents to create a customized smell all of your own. With easy on-and-off switches, wax-based candles are convenient and safe.
Finally, essential oil humidifiers are another great options for adding a soft hue and pleasant, subtle scent to your apartment. By adding a few drops of your favorite essential oil—such as lavender, peppermint or jasmine, into the water holder, your serene space will smell great, and the air will instantly become fresher as your sinuses open and your breathing calms. Cater your oil picks to your needs—relaxation, clarity or serenity!
These are just a few of the incense alternatives and are a perfect fit for college students who want to create ambiance in their apartment.
Do you have any additional alternative incense suggestions? Let us know about them in the comment section below.