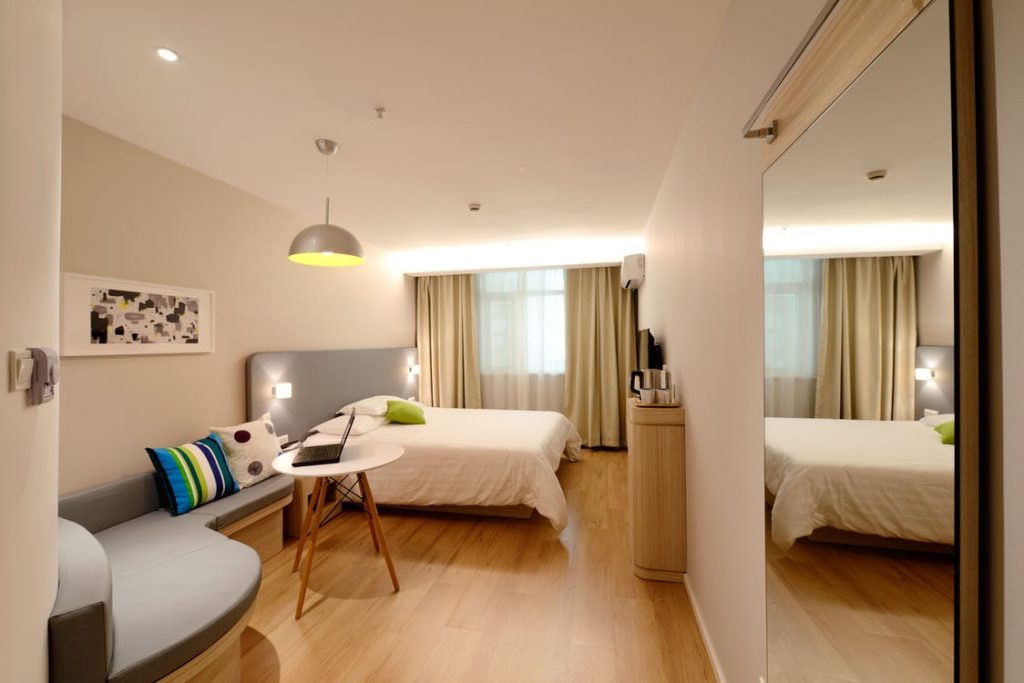 How Do I Get the Most Out of My Studio?
Looking into a blank studio apartment can be terrifying. It's one oversized room that you have to somehow turn into a living room, bedroom and dining area.
Think of it instead as a blank canvas.
---
The simple answer to getting the most out of a studio apartment is to choose the right furniture and decor.
Blend your bedroom and living room into one by using a

futon

as your bed. You can easily place a comfortable mattress pad on top of any futon mattress. Plus, it can fold into a couch when you have people over or want to save space.

Use a small couch as an end board for your bed. This will create a wall without actually having one and allow you to have both a couch and full mattress.

Invest in a

decorative room divider

.

They have some really cute ones on the market. A room divider will add a pop of color or pattern and give you an extra sense of privacy.

Instead of a full kitchen table, get a

half round

.

Having even a small dining area will make your studio feel double the size. A half round table is also great when you have people over.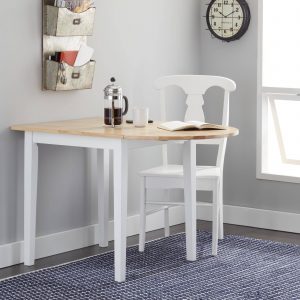 Use floor rugs that are the opposite shape of your living space. For example, if you have a square studio then try a

round rug

.

This will make the room appear larger than it actually is as well as enhancing the division between living areas.
A studio apartment can seem daunting. Try not to think of it as a blank space but rather a blank canvas you now get to fill.  
Have a picture of your own well-decorated studio apartment?
Share it below.