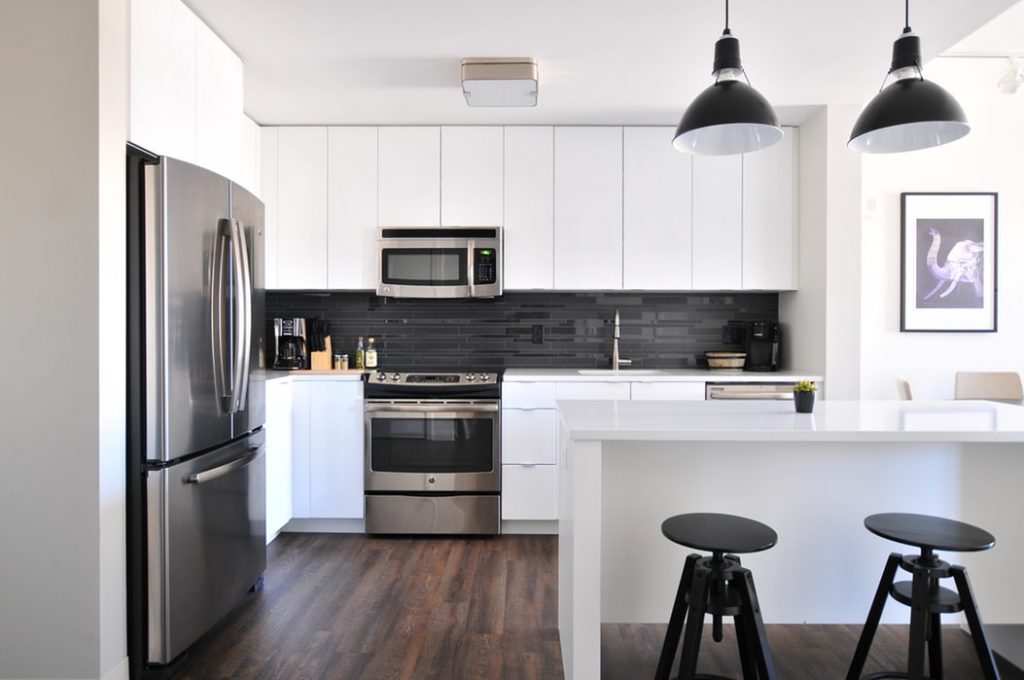 First Steps to Looking for a College Apartment
First Steps to Looking for a College Apartment
By Brittany Loeffler
The first time most people live on their own is in their college apartment. After their freshman year of living in a dormitory, many students will move off campus into an apartment because it can help save them money and gives them more space compared to living in a dorm room on campus. However, when it comes to searching for your first college apartment, you may feel a little lost. Where do you even begin looking for your next place to live? Here are some steps to take when you begin your search for a college apartment.
Set Your Budget
Setting a budget before even searching for your next college apartment will save you a major headache and disappointment when you fall in love with an apartment that you can't afford. A general rule of thumb is to budget about 30% of your monthly income to go towards your rent. If you are not working while attending school, this is your time to look into loan options and such on how to pay for it.
Keep in mind that you will also be paying monthly utility bills such as electricity, gas, Internet, and cable. So, it's important to factor these bills into your monthly living costs as well.
Find Roommates
Living with roommates will cut down your living costs immensely when you rent a college apartment. Not only do you get to split your rent multiple ways, but also the utility bills and cleaning supplies. It's also a ton of fun living with roommates, especially when you get along with them.
When it comes to finding a roommate, it's important to consider what type of personality you can live with comfortably. It's important to keep in mind that having your best friend as a roommate isn't necessarily the greatest decision because your living personalities may clash and it could ruin your friendship.
Consider What You Want
Now that you know your budget and how many people you will be living with, it's time to consider what you want in your college apartment. Make a list with your roommates of what is the most important factors when it comes to living in an apartment. Should everyone have their own room? Do you prefer central A/C or can you live with window units? Is it a dealbreaker if the kitchen doesn't have a dishwasher?
This will help narrow down your search of apartments. Although, you may have to be a little flexible when it comes to these amenities.
Starting the Search
When you've completed the very first steps of planning for your college apartment, it's time to actually start your search. There are plenty of resources for students to help them find great apartments. The best place to start is online. If you want to go a more traditional route, you can work with a real estate agent who can find the apartments for you and show you around too.
Make a List of Questions
Touring multiple apartments can sometimes feel overwhelming and get confusing when you go back and think about which ones you liked and which ones you didn't. It's important to stay organized while looking for a college apartment. Before you go to tour an apartment, create a list of questions to ask the landlord or agent showing it to you. Make sure to write the answers down along with the address. It's also a good idea to jot some notes down about the apartment such as what you like about it and what you didn't like about it. Don't be afraid to ask if you can take photos as well.
Understanding a Lease
Once you've found the college apartment you would like to live in, it's time to look over the lease. It's important to understand that when you sign a lease, you are legally agreeing to the terms the landlord has set for living in their property. Make sure to read over the lease very carefully and get a second pair of eyes before you sign it. If you have any questions at all, ask the landlord about it. You don't want any gray area when it comes to signing a legal document.
Keep in mind that if there is something you would like to change in the lease, most landlords are open to negotiating. Don't hesitate to ask them!
Finding the Perfect College Apartment
The easiest way to start looking for a college apartment is to break it down into steps. You may think the first step is to start browsing property listings online. However, it's important to set your parameters such as budget, amenities, and roommates before you even start looking at what is on the market. Once you've figured that all out, then you can start the real apartment hunting!