All dog owners can contend that hunting for dog toys is more complicated than one might think.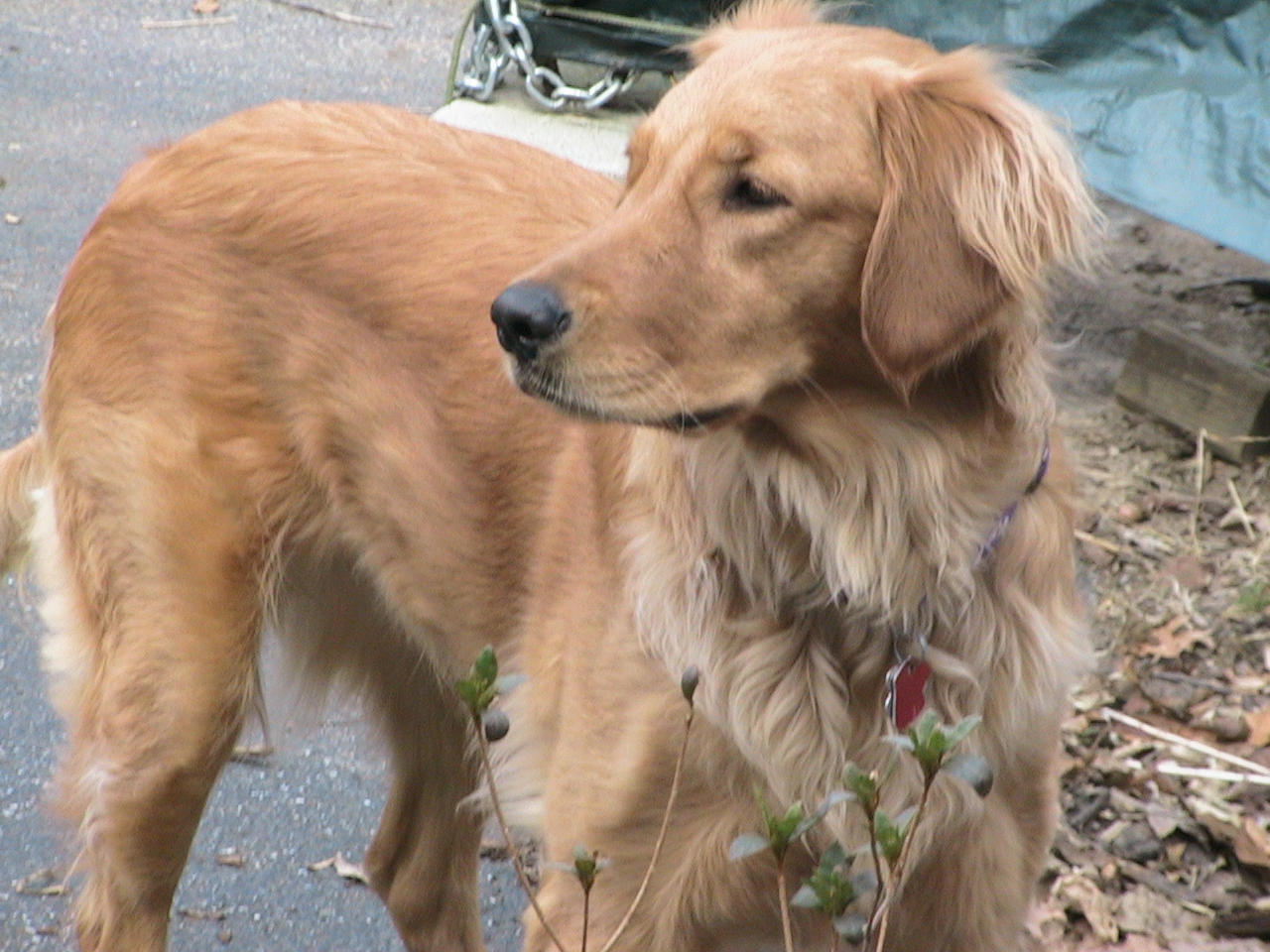 You walk into your local pet store to find countless toys on display. Many catch your eye–the cute stuffed penguin and the toy that advertises having 20 plus squeakers inside of it. But you have to ask yourself for your dog's sake and for your apartment's sake, "Which toy won't make a mess?"
Your pup will likely destroy the stuffed penguin in under an hour, and the 20 squeakers will be scattered across the floor by the time you get home that night. How can you find a toy that not only lasts but also appeases your dog's high standards?
Here are five examples of durable, no-mess toys you can buy on Etsy.com
---
1. Natural Bone Dog Toy
This chemical free, biodegradable toy is both safe for your pet and the environment. Made from pure wool and shipped from Portugal, this product is something you won't find in your local pet store. So, you can help your ecosystem, keep your apartment clean, and give your pet something special and fresh all for $8.00.
2. Alaskan Driftwood Dog Fetching Toy
While it may look like just a stick, this Alaskan Earth-friendly toy is much more than a simple piece of wood. The fetching toy can be personalized with your dog's name, and the length of the stick is customized based on the size of your pet. Gathered along the majestic waters of our nation's largest state, this driftwood toy will bring out the wild side of your four-legged friend.
3. Wool Ball
Like the natural bone toy, these balls are also made of a durable wool material. The organic toy is safe for your dog and also acts as a teeth cleaner. Even if your pet is vicious enough to tear it apart, the chemical-free material is not hazardous to your dog's health. Many pet owners choose tennis balls for their dogs, but the plastic balls are often treated with fungicide and are harmful when chewed on. Consider buying this positive alternative to plastic balls.
4. Mighty Paw Leather Dog Toys
Leather is another sturdy material that is great for dogs with a lot of vigor. The three-toy set includes many dogs' favorite part of a toy: squeakers. Unlike toys made of cloth and stuffing, leather toys pose a lower risk of your dog ripping the toy apart in the first 24 hours. The toys are in the shapes of three different animals. On the distributor's Etsy page, they say that the toys are "Handmade from genuine leather and jute; these two materials are fused together for added strength and protection. All seams are double stitched with heavy-duty thread." Your pooch won't be disappointed when you unbox this exclusive toy set.
5. Plush Water Bottle Toy
As simple as a water bottle with a fleece covering, this $6.00 toy is both affordable and easy to maintain. Dogs undeniably love the sound of a crunching, empty water bottle. With a Velcro edge, the water bottle can easily be replaced when your dog wears out the old one. The bottle replaces stuffing, so the toy is a guaranteed mess-free option. It comes in five unique designs, so you can pick the one that best fits your dog's personality.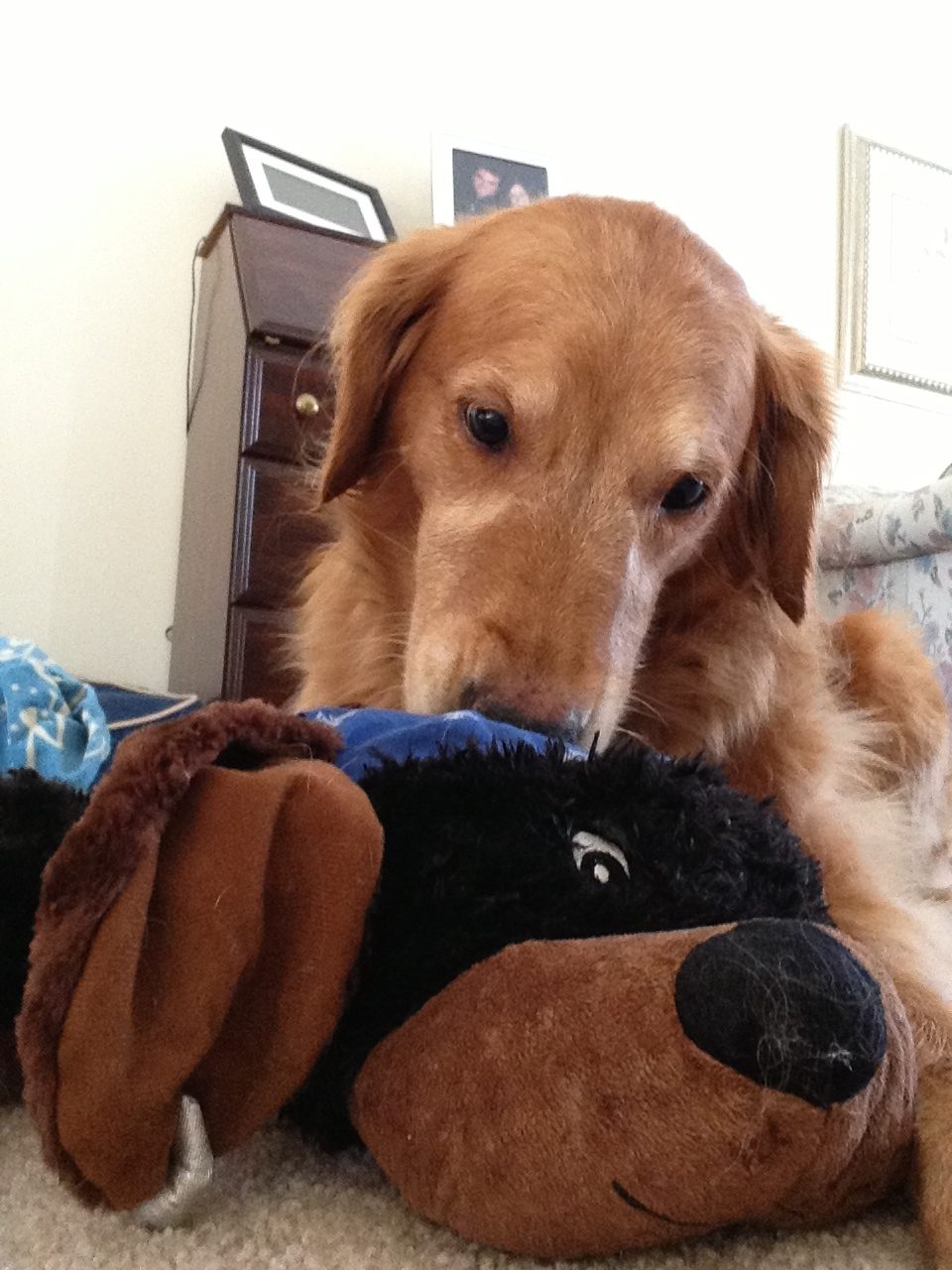 Check out these toys and more on Etsy.
Not only will you find an original toy unlike anything you could find in a pet store; you'll also find something that won't leave a messy trail of a demolished toy throughout your apartment. Your pet will be thrilled to have a toy that will actually last, and we all know that a happy hound means a happy house.
Have a toy your furry friend simply can't resist? Comment below!
About the author:
Kate Graham is a Sociology student attending Carroll Community College. In the spring, she plans on transferring to the University of Maryland, Baltimore County, where she will major in Sociology and Spanish with a minor in English. She lives in Carroll County, Maryland, where she works at three different libraries. When she's not working, she enjoys writing screenplays, performing at open mics, and posting on her YouTube channel.