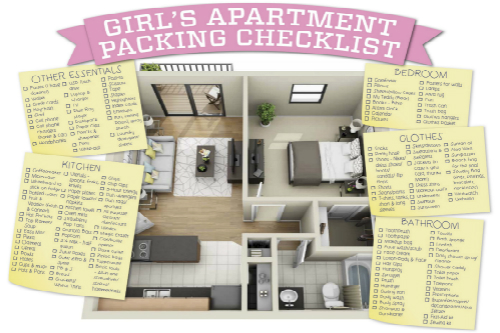 College Apartment Checklist
Looking for an all in one packing checklist when thinking about items to pack for your college apartment? Well, we have your perfect list! We have have thought of everything you would ever need for your college apartment from essentials like index cards (super helpful for memorizing facts for exams) to things you might not think about like a sewing kit (you never know when a button will fall off your shirt).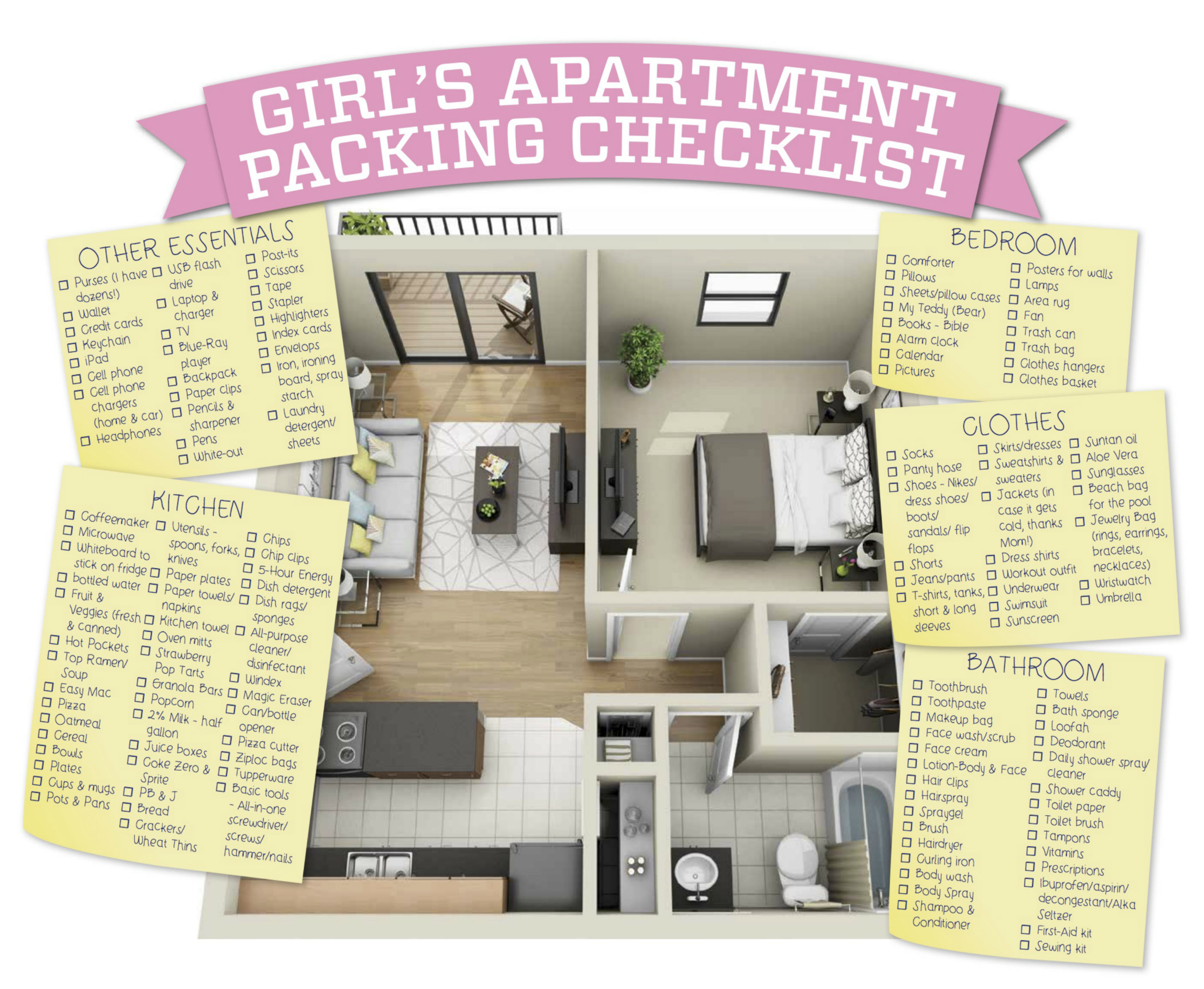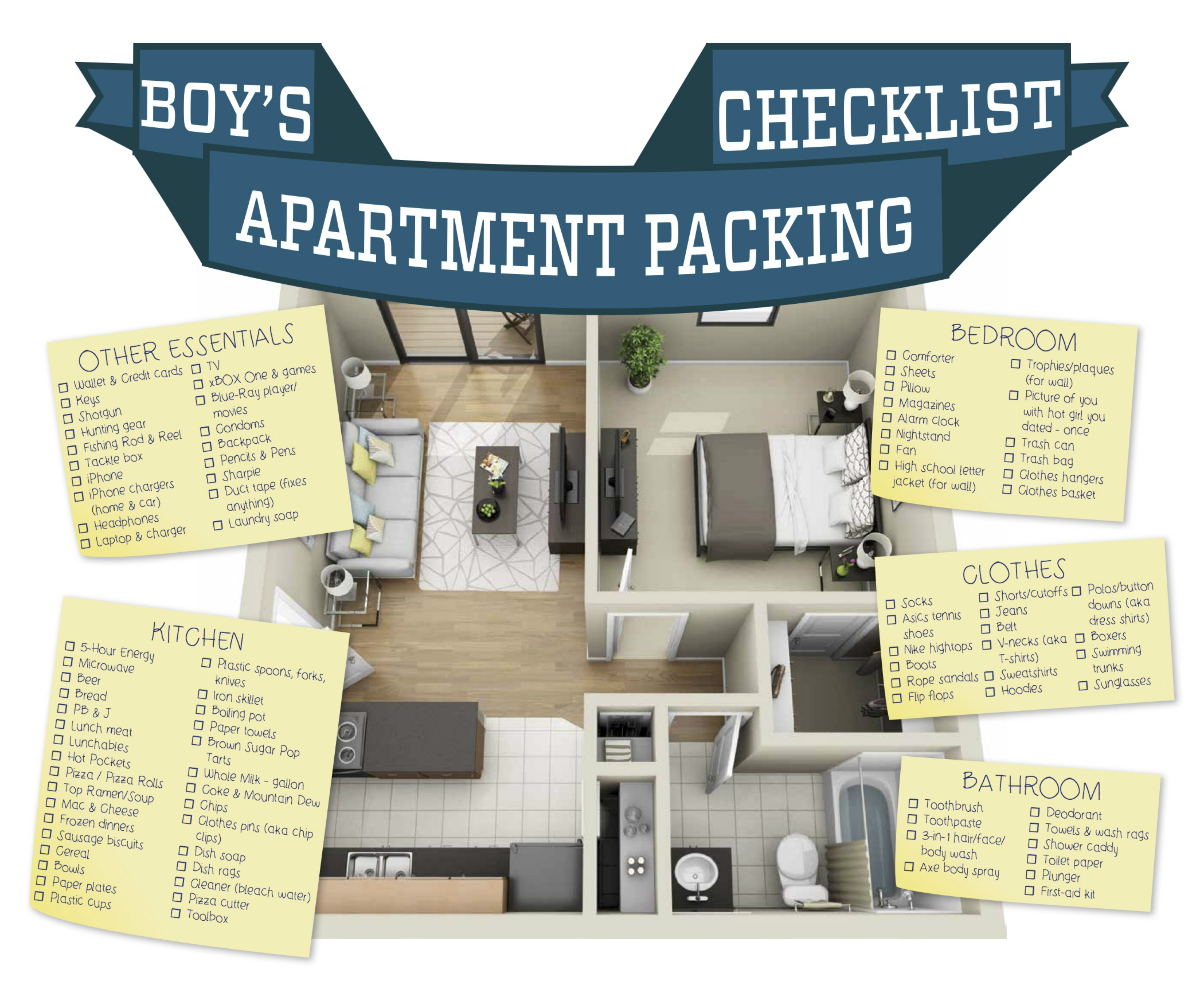 Packing for your college doesn't have to be difficult. Here are some other great tips to keep in mind when you are packing for your college apartment:
Pack liquid items with other liquid items (like dish soap and body wash) and don't forget to individually pack each liquid item in a giant plastic bag. That way, if it leaks, it doesn't leak onto anything else.
Pack heavier items like books in rolling bags. This way, you save your back (or your parent's back) from picking up heavy boxes. You can just roll your heavy items!
When packing your car, place studier boxes at the bottom, that way, they won't crush the boxes with easily breakable items.
Buy all of your refrigerated/frozen items once after you start unpacking your car into your apartment. This way, you have one less box to carry and you also won't have to worry about keeping any of that food cold during your drive.
If your parents want to help you unpack, let them help you. This is probably the last time they will see you for a bit and they want to help you get settled into your new place. Also, having a few extra hands to move items never hurt.
Did we miss anything you consider an essential item for a college apartment packing checklist? Share your packing checklist with us in the comment section below!