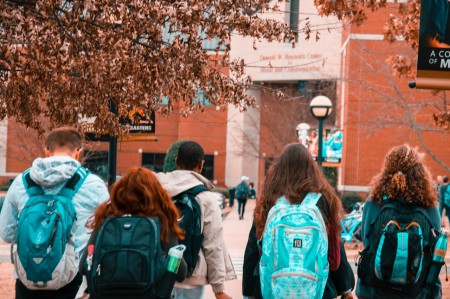 Best College Tips to Keep You Safe
Best College Tips to Keep You Safe
By Alicia Giegel
Going to college is one of the most rewarding and fun experiences someone can have in life. Meeting new friends, joining clubs, going to parties and fun events, and of course, earning a degree are all things that make the college experience wholesome and worthwhile.
Just as in life in general, colleges do not live in their own bubbles and are not exempt from being potentially dangerous or risky at points. As a student, it's incredibly important to keep yourself safe so you can protect yourself and continue absorbing all that college has to offer.
If you've just stared college or are seeking out information to make yourself feel safer both on and off campus, these five tips will definitely come in handy!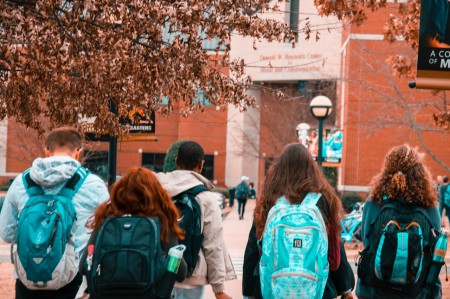 1. The "Buddy" System: While this may seem like something you've heard repetitively since your kindergarten years, there's a reason it's been hammered into your head! The Buddy System works no matter how young or old you are, and can truly keep you safe in potentially dangerous situations.
Whether you have a night class, work late shifts, or are returning to your place after a late-night party, make sure that you are in the company of at least two or more people. These can be friends, classmates, co-workers, etc. If you do not or cannot have friends accompany you, try to surround yourself with people, in general. I used to use this while I was living in an off-campus apartment — I had a night class that ended at 8:30 p.m. and I always made sure that there were people in close range as I walked back to my place.
Also, if you are still feeling unsafe, give a friend or family member a call and talk to them on your way back; this was something else I did with my boyfriend!
2. Carry self-defense items: To help increase your safety off campus, get yourself a whistle and a small mace spray to put on your keychain. We all carry a set of keys whether it be for our cars or our homes so this can be one of the best ways to help protect yourself, as your keys are typically very accessible. You can get both items for less than $15 at your local Walmart or Target and I promise you it's worth it!
3. Keep distractions to a minimum: In an age that is controlled by technology, it can be difficult to be conscious of your surroundings sometimes. In order to be more alert and aware, try to keep your distractions to a minimum. This means avoid mindlessly scrolling through social media as you are walking, texting, or playing games.
The less your mind is preoccupied, the more you can be prepared in the case that you were in danger. In the eyes of a thief, this makes you less of a target. Also if you enjoy keeping in those headphones, make sure to keep the volume of your music to a level that you can hear what is going on around you.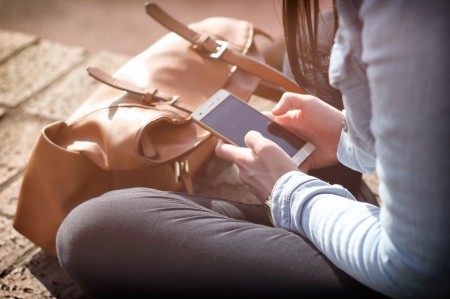 4. Familiarize yourself with campus safety personnel/police: One of the first things I did when I started college was get the number of the campus police and put it into my phone. I got subscribed to get alerts on my cell phone from my school's police when there are dangerous occurrences; the alert gives me the location and the event that happened, and that way I knew which areas to avoid.
Remember, those working in campus safety and the police are there to keep you safe — it's their job! Do not hesitate to contact them if you are in an unsafe situation. Depending on your institution, the campus safety/police may have personnel that can escort you to your home/destination if you feel unsafe.
Regardless, make an effort to familiarize yourself with on-campus programs as well as emergency telephones in the area. It's just another step you can take to increase your safety!
5. Protecting your home: When you are either living on or off campus, there are a few steps you can take to make your living space safer and more protected. First, take small steps such as closing curtains and blinds when you leave and locking all doors when you arrive/leave. If you live in a dorm, you most likely already have a peephole on your door, but if you're in an off campus apartment, having a peephole installed on your front door is a great option. These precautions may seem basic, but they will help to keep not only your possessions safe but also you!
Second, if you live off campus, consider purchasing an alarm system to further secure your space. If you live with roommates, talk with them and split the cost with them so it can be a collective effort for everyone! Lastly, if your landlord permits and you are financially able, consider getting a dog to keep you company off campus and in your home. Dogs can not only make you feel safer but they can be amazing guards that scare off potential predators!
No matter how old or young you are, you always need to prepare yourself for unsafe situations. That being said, do not live your college life in fear; rather, have a blast but do so responsibly, in a way that you know you're being as safe as you can!