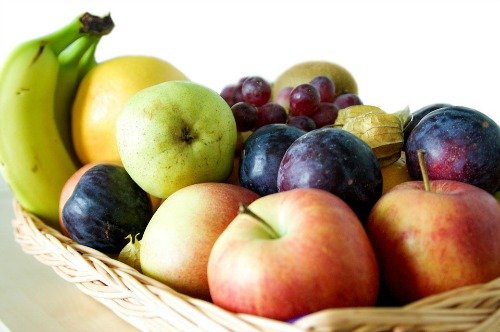 4 Cost-Saving Tips for Saving Space in a Small Room
Living in a small room is almost inevitable when you begin college.
Sometimes apartment living can be cramped—especially when living with a roommate—and dorm rooms are even smaller. Nevertheless, you will have your own space, so working with a small space isn't really so bad. After all, there are plenty of ways you can save space in your tiny home. Here are a few.
Blanket Pillows
Thinking of getting rid of some blankets to make room? Don't do it. It may seem like a good idea when the weather is warm, but when winter rolls around you're sure to regret it. Instead, fold blankets and put them inside throw pillow cases to use as decorative pillows for the couch or bed. When the cold weather comes around you will be prepared, and the rest of the year you'll have cute and comfy decorative pillows.
Hanging Fruit Basket
When you're searching for a place to keep odds and ends, think up. Hanging fruit baskets can be used for more than just fruit. These are a great place to store make-up, dry foods, small stuffed animals and electronics, or even toiletries.
Shoe Holder in Bathroom
Another great way to keep track of toiletries is to hang a clear shoe organizer on the bathroom door. Each item can have its own pocket, and the clear plastic allows you to see exactly what is where. This keeps the bathroom counters free of clutter, and makes getting ready in the morning quick and easy.
Wall-Hanging Mail Organizer
Ideal for organizing papers, a wall-hanging mail organizer is just the key for keeping bills, homework, and other papers off the table and out of the way but still within reach, giving you more space for eating or doing homework.
Have some brilliant ideas of your own? Comment below to share your genius with the world.