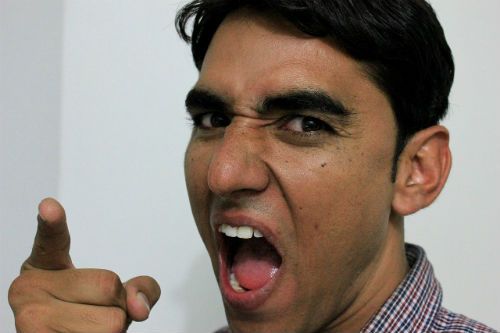 3 Reasons Your Landlord Doesn't Like You
The landlord/tenant relationship is one that can benefit both parties if nurtured properly. If your landlord trusts you, he or she is likely to provide faster and more comprehensive service, and try to encourage you to stay in the rental for an extended period of time. Good tenants can be hard to find, and a loving landlord may be willing to negotiate or even avoid rental increases altogether year over year in an effort to get you to stay.
But that's assuming they DO like you, which body language and communication sometimes tells you isn't the case.
So why doesn't your landlord like you? Following are 3 likely reasons:
You Don't Pay Your Rent on Time
Nobody likes to chase down payment due to them, and a landlord is no exception. If you are late more than once or maybe twice (with *very* good reasons), you may become branded a "deadbeat" or a headache for a landlord who has to follow up for rent. Don't become a nuisance. Pay your rent on time, every time.  If you're going to be busy or out of town when the rent is due, write a postdated check and give it to your landlords before the due date—not after!
You Are Not Respectful
This can mean of your neighbors, of your roommates, and of the property itself. The dream tenant is one who lives quietly, maintains the property, and generally stays out of everyone's hair. Tenants who landlords can't wait to get rid of are excessively loud (think loud music, loud parties, and loud arguments). This can result in complaint calls to the landlord and, even worse, to law enforcement. Likewise, tenants that don't respect the property and allow it to fall into disrepair create additional problems. Keep your space relatively neat and tidy, take out your garbage, and don't allow your friends to trash the place.
You're a Constant Complainer
Who wants to deal with a tenant who is constantly calling to complain about petty things? Sure, landlords have a responsibility to make repairs and make things right as appropriate—but you have to be reasonable.  If there is a leak, call the landlord. If a lightbulb goes out at 2am, well, perhaps you can simply change it yourself (or at a minimum, wait until a reasonable time of day to contact your landlord).  Issues with the neighbors?  Try to work them out yourself without getting the landlord involved.  In general, try to remain as self-sufficient as possible in all matters to avoid getting on the landlord's last nerve. (For the lowdown on maintenance problems, check out tips here, or see our regular posts: Call the Landlord, or Fix It Yourself?
A landlord who likes you will leave you alone and generally give you the benefit of the doubt.  They may even make the lease renewal process more attractive to try to keep you as a tenant. A landlord who doesn't like you, in contrast, will find any excuse to get you to leave (or to evict you, if it comes to that point).
Make sure you fall into the former category.  Above all, be respectful of the landlord, the property, and your neighbors—and keep yourself from becoming a nuisance. This should lead to a long and mutually beneficial relationship.
Have any stories of a nightmare neighbor, tenant, or landlords? Share them in the comments!