Contact property
or check for Specials
University Village at Sweethome apartments
283 American Campus Drive, Amherst, New York 14228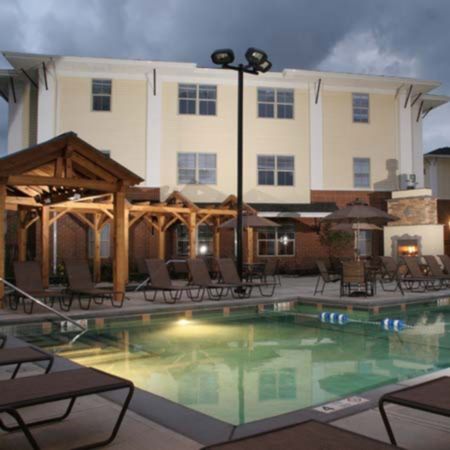 All 11 property photos
About University Village at Sweethome Apartments
No Membership Required! At University Village at Sweethome, you can have the privacy and lifestyle you deserve in a student housing community that is built specifically for you. Plus, all our great amenities and extras are included in this unique student living package! University Village is owned and professionally managed by American Campus Communities. American Campus is the nation's premier provider of luxurious, academically oriented student communities. Our professional on-site staff is dedicated to serving your needs. Your comfort, well-being and academic success is our first priority. Come home to Sweethome.
University Village at Sweethome Amenities
floorplans and prices
1BR / 1BA | 464 Sq Ft | 1014
2BR / 2BA | 757 Sq Ft | 769
4BR / 4BA | 1 Sq Ft | 669
Please fill out the form below and we will get back to you as soon as we can. We hope we have room for you to make us your new home!
If you would like to send this property to a friend that you think may be interested, please complete the form below. To send this property to multiple friends, enter each email separated by a comma in the 'Friends Email' field.
Contact property
or check for Specials
featured properties
The Heights at Lasalle

$1240.00-1420.00-$1850.00-2035.00 | 1 - 2 Beds

Northpoint Crossing

$1240.00-1420.00-$1850.00-2035.00

Stadium Centre

$1060.00-$815.00 | 1 - 4 Beds

West 22

$599-$845 | 1 - 5 Beds

The Village on Telluride

$599-$845 | 2 - 4 Beds

Catalyst

$Call for Price-$Call for Price | 1 - 4 Beds

The Bartram

$1275-$1910 | 1 - 3 Beds

Arbors at Red Bank

$580-$805 | 1 - 3 Beds

Brookstone

$399.00-$399.00 | 4 - 4 Beds

Wanamassa Gardens

$1450.00-$950.00 | 1 - 2 Beds
Sorry, you can't add more than 4 properties to compare
Subscribe for updates and rent specials