Contact property
or check for Specials
Royal Arms apartments
312 McBrien Road, Chattanooga, Tennessee 37411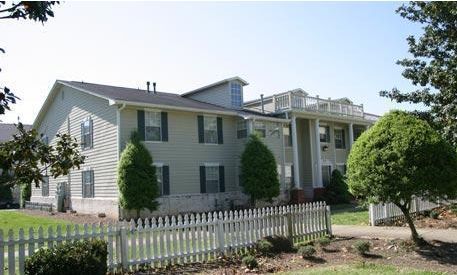 All 10 property photos
About Royal Arms Apartments
Conveniently located just off Interstate 24 at McBrien Road, Royal Arms means quick access to shopping malls, supermarkets, hospitals and healthcare facilities, theaters, discount stores... just about anything you are looking for within five minutes. And all this with the luxury of ample parking spaces amidst a beautifully landscaped community.
Royal Arms Amenities
Utilities/Services :

Courtesy Officer

Internet Ready

On Site Management

On Site or 24 hour maintenance

Online Rent Payment

Washer/Dryer :

Laundry Room on Property

Proximity :

Close to Public Transit

Lease Type :

Flexible Lease Terms

Interior Features :

Fireplace Available

Furnished Apartments Available

Kitchen :

Wood Cabinetry

Community Features :

Cats Allowed

Courtyard/Garden

Dogs Allowed - No Breed or Weight Restriction

Elevator(s)

Pet Friendly

Professionally Landscaped

Sun Deck

Entertainment :

Barbeque Area(s)

Swimming Pool(s)

Apartment Type :

Pet Friendly Apartments
Please fill out the form below and we will get back to you as soon as we can. We hope we have room for you to make us your new home!
If you would like to send this property to a friend that you think may be interested, please complete the form below. To send this property to multiple friends, enter each email separated by a comma in the 'Friends Email' field.
Sorry, you can't add more than 4 properties to compare
Subscribe for updates and rent specials