Contact property
or check for Specials
Knightsgate apartments
1270 Harvey Mitchell Parkway South, College Station, Texas 77845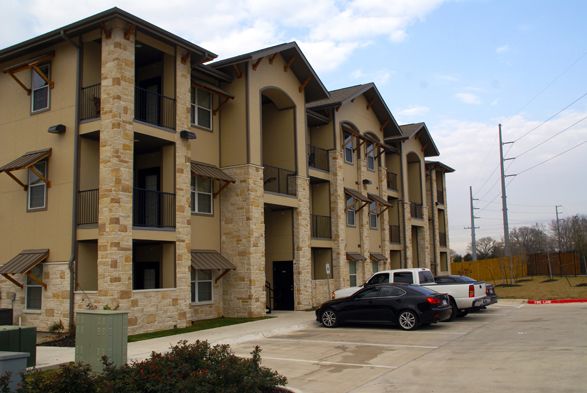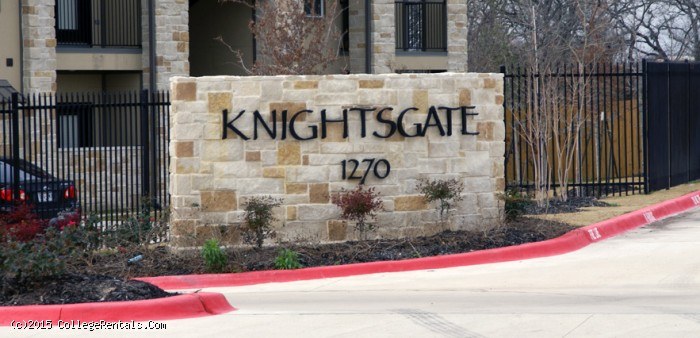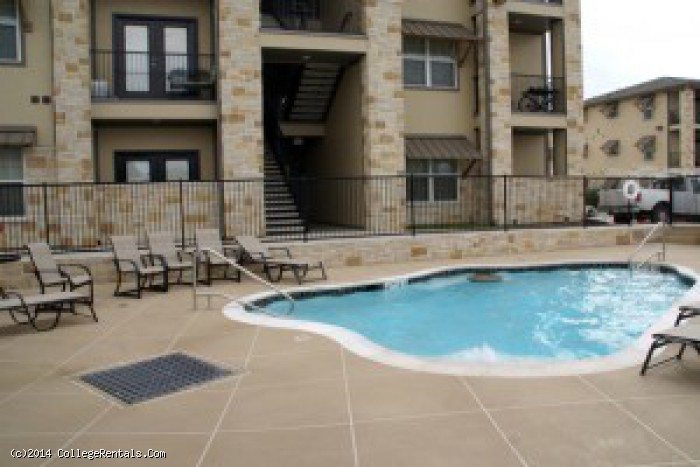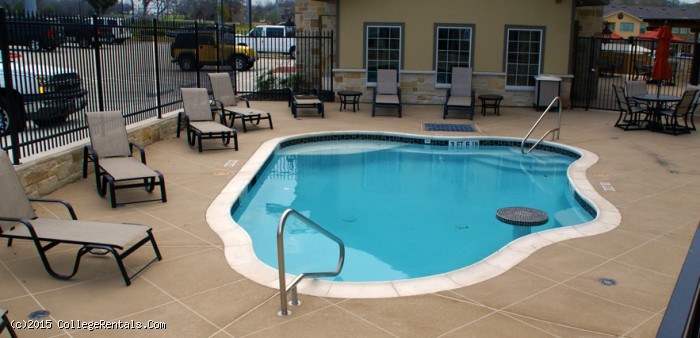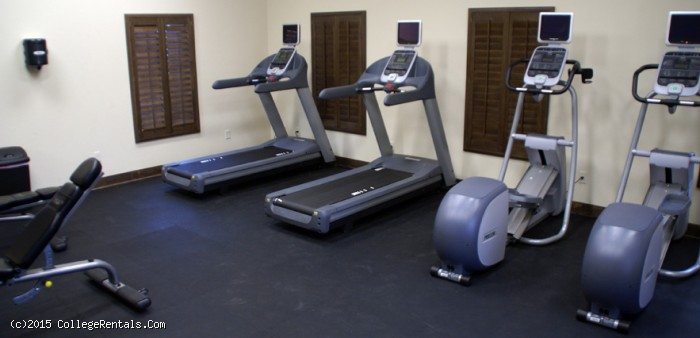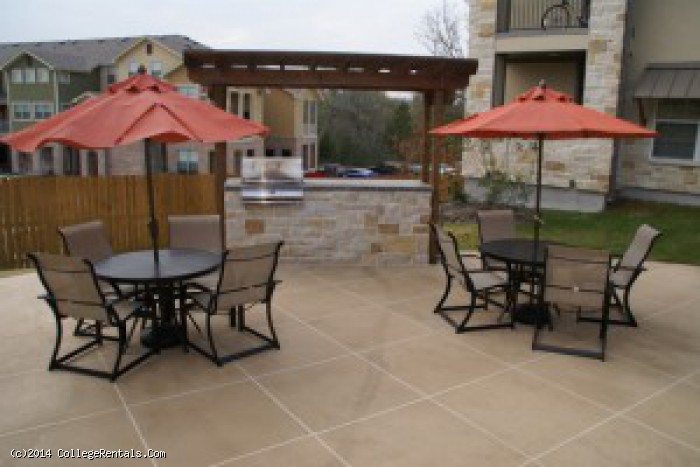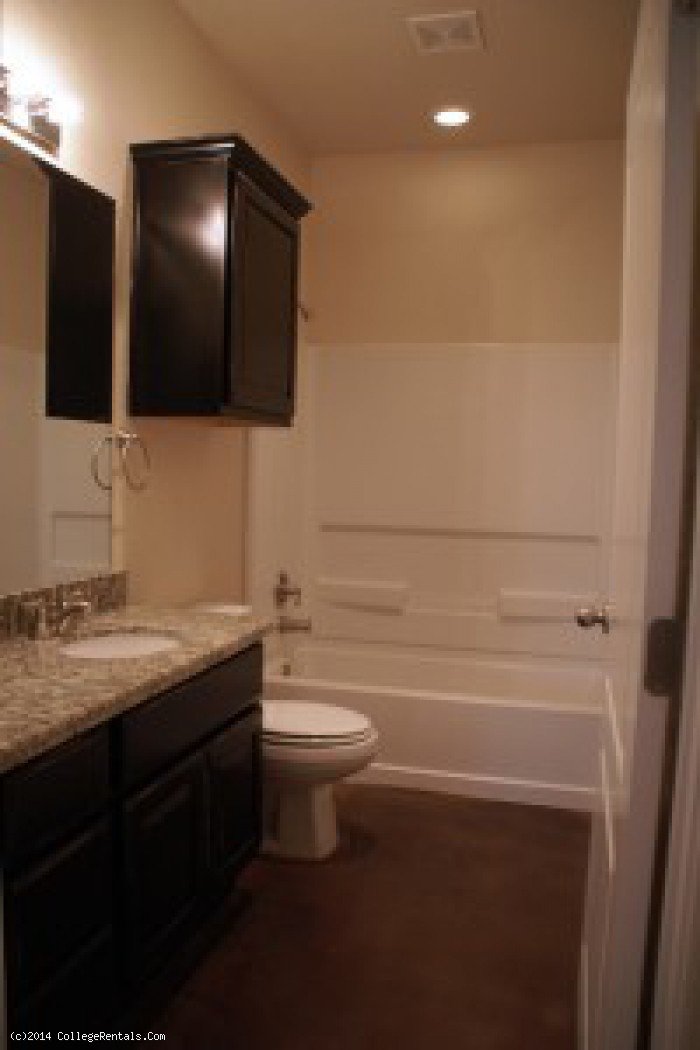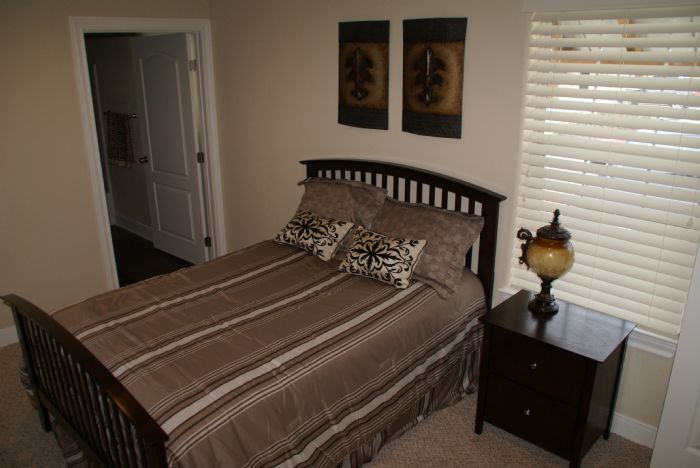 All 11 property photos
About Knightsgate Apartments
Convenient to Texas A&M, shopping and restaurants, our spacious luxury apartments are ideal for students looking for the best in student living. Residents can relax in our sparkling pool or cook out with friends on our BBQ Patio. Our apartments offer great floor plans for roommates and are equipped with washer/dryer. Enjoy upscale amenities such as granite countertops, custom cabinets and stainless steel appliances. Located near Texas A&M University, Knightsgate offers a private shuttle service to campus and gated entry. We take pride in our responsive on-site property management and excellent customer service to ensure that your needs and expectations are met. Come see what luxury living is all about at Knightsgate!
Knightsgate Amenities
Utilities/Services :

Cable TV Included in Rent

Internet Included in Rent

Trash Pickup Included in Rent

Water Included in Rent

Washer/Dryer :

Washer/Dryer in Unit

Proximity :

Close to Campus

Interior Features :

Patio/Balcony

Wood/Wood-Style Floors

Kitchen :

Breakfast Bar

Granite Countertops

Microwave

Stainless Steel Appliances

Bedrooms :

Private Bathrooms

Walk-In Closets

Community Features :

Gated Entry

Entertainment :

Fitness Center

Swimming Pool(s)
floorplans and prices
1BR / 1BA | 800 Sq Ft | 950
2BR / 2BA | 1000 Sq Ft | 625
3BR / 3BA | 1225 Sq Ft | 550
Please fill out the form below and we will get back to you as soon as we can. We hope we have room for you to make us your new home!
If you would like to send this property to a friend that you think may be interested, please complete the form below. To send this property to multiple friends, enter each email separated by a comma in the 'Friends Email' field.
Contact property
or check for Specials
featured properties
The Heights at Lasalle

$1240.00-1420.00-$1850.00-2035.00 | 1 - 2 Beds

Northpoint Crossing

$1240.00-1420.00-$1850.00-2035.00

Stadium Centre

$1060.00-$815.00 | 1 - 4 Beds

West 22

$599-$845 | 1 - 5 Beds

The Village on Telluride

$599-$845 | 2 - 4 Beds

Catalyst

$Call for Price-$Call for Price | 1 - 4 Beds

The Bartram

$1275-$1910 | 1 - 3 Beds

Arbors at Red Bank

$580-$805 | 1 - 3 Beds

Brookstone

$399.00-$399.00 | 4 - 4 Beds

Wanamassa Gardens

$1450.00-$950.00 | 1 - 2 Beds
Sorry, you can't add more than 4 properties to compare
Subscribe for updates and rent specials