Apartments In Atlanta, Georgia
Atlanta—Georgia's most populous city as well as the state's capital, is a bustling metropolis filled with great student housing and prominent higher education opportunities.
Atlanta is in Fulton County and boasts the largest airport in the world, making it easy for students to travel from their apartment to and from the city. Atlanta is also an economic hub with lots of employment opportunities for students and graduates. Atlanta is considered a diverse epicenter of culture and arts—and there are numerous apartments situated near all of Atlanta's many attractions.
Atlanta-based students can enjoy living in apartments near the more than 30 colleges and universities located in Midtown and Downtown—such as The Georgia Institute of Technology, Georgia State University, and Emory University. Atlanta's many colleges, specializing in degree programs such as engineering, architecture, and computing, offer ample apartment complexes for students.
Atlanta is also home to the Atlanta University Center—the largest adjoining group of HBCs (historically black colleges), with terrific student housing sprinkled throughout.
Whether students are looking to attain a degree in engineering or from one of Atlanta's prestigious liberal arts colleges – such as Savannah College of Art and Design, Atlanta is the perfect place for students to find an affordable apartment and take advantage of the city's educational and cultural opportunities.
Each of our Atlanta apartment listings contains photos, floor plans, amenities, and more.
Atlanta Stats
Country :
United States of America
State :
Georgia
ZIP Code :
30060, 30301-30322, 30324-30334, 30336-30350, 30353
Area code(s) :
404/678/470
Area Stats
City :
132.4 sq mi (343.0 km2)
Land :
131.8 sq mi (341.2 km2)
Water :
0.6 sq mi (1.8 km2)
Elevation :
738 to 1,050 ft (225 to 320 m)
Population
Average Apartment Rental Prices In Atlanta, GA
The Crossing at Henderson Mill
Rated : 4/5 (1 Vote)
Magnoglia Park for Students
Rated : 3/5 (1 Vote)
Good Location
Rated : 4/5 (1 Vote)
One12 Courtland
112, Courtland St. NE
Atlanta, Georgia 30303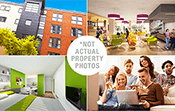 100 Midtown
100, Tenth Street Nw
Atlanta, Georgia 30309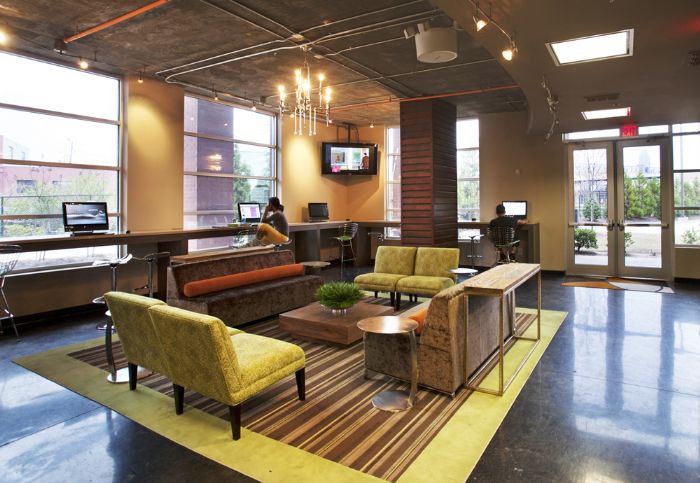 Westmar Student Lofts
800, West Marietta Street
Atlanta, Georgia 30318
Copyright 2015 © collegerentals.com