Contact property
or check for Specials
Candlewood apartments
1208 Julia St., Huntsville, Alabama 35816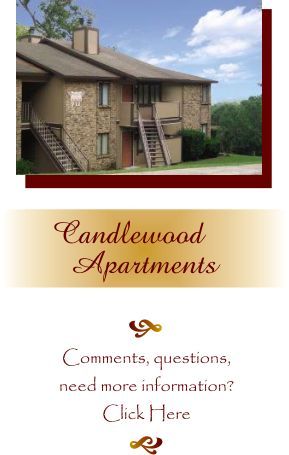 All 1 property photos
About Candlewood Apartments
Convenient to Research Park, UAH, Oakwood College, great shopping & dining, and just minutes from Redstone Arsenal.
Candlewood Amenities
Utilities/Services :

On Site Management

On Site or 24 hour maintenance

Courtesy Officer

Washer/Dryer :

Washer/Dryer Available

Interior Features :

Fireplace Available

Furnished Apartments Available

Patio/Balcony

Window Coverings

Kitchen :

Dishwasher

Bedrooms :

Ceiling Fans
floorplans and prices
Efficiency | 550 Sq Ft | 430
2BR / 1.25BA | 850 Sq Ft | 570
2BR / 1.5BA | 900 Sq Ft | 585
2BR / 2BA | 950 Sq Ft | 620
Please fill out the form below and we will get back to you as soon as we can. We hope we have room for you to make us your new home!
If you would like to send this property to a friend that you think may be interested, please complete the form below. To send this property to multiple friends, enter each email separated by a comma in the 'Friends Email' field.
Sorry, you can't add more than 4 properties to compare
Subscribe for updates and rent specials