Contact property
or check for Specials
Brookhaven apartments
14833 Marsh Lane, Farmers Branch, Texas 75234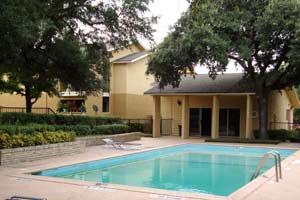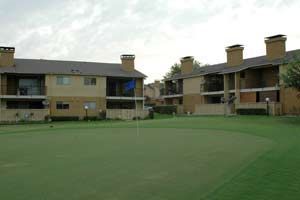 All 2 property photos
About Brookhaven Apartments
Brookhaven Apartments welcomes you to your new home. Located in a beautiful residential area, with views of golf course, lush and beautiful landscaping along with lakes and water fountains. All units have large patios/balconies with access to courtyards. We have six floor plans, with sizes up to 1125 sq. ft.. Amenities include, professional maintenance and 24-hour emergency service, 2 laundry facilities and 2 beautiful pool areas with cabanas. Brookhaven Apartments is just minutes away from the LBJ Freeway, Dallas North Tollway and IH 35. Conveniently located to the Valley View Shopping Center, well-known restaurants and recreation areas.
Brookhaven Amenities
Utilities/Services :

On Site or 24 hour maintenance

Washer/Dryer :

Laundry Room on Property

Proximity :

Close to Restaurants

Close to Shopping

Interior Features :

Additional Storage Available

Fireplace Available

Patio/Balcony

View

Dining :

Dining Area

Bedrooms :

Ceiling Fans

Large Closets

Entertainment :

Golf/Putting Green

Swimming Pool(s)
floorplans and prices
1x1 | 720 Sq Ft | 745-795
2x2 | 1070 Sq Ft | 945-995
Please fill out the form below and we will get back to you as soon as we can. We hope we have room for you to make us your new home!
If you would like to send this property to a friend that you think may be interested, please complete the form below. To send this property to multiple friends, enter each email separated by a comma in the 'Friends Email' field.
Contact property
or check for Specials
featured properties
The Heights at Lasalle

$1240.00-1420.00-$1850.00-2035.00 | 1 - 2 Beds

Northpoint Crossing

$1240.00-1420.00-$1850.00-2035.00

Stadium Centre

$1060.00-$815.00 | 1 - 4 Beds

West 22

$599-$845 | 1 - 5 Beds

The Village on Telluride

$599-$845 | 2 - 4 Beds

Catalyst

$Call for Price-$Call for Price | 1 - 4 Beds

The Bartram

$1275-$1910 | 1 - 3 Beds

Arbors at Red Bank

$580-$805 | 1 - 3 Beds

Brookstone

$399.00-$399.00 | 4 - 4 Beds

Wanamassa Gardens

$1450.00-$950.00 | 1 - 2 Beds
Sorry, you can't add more than 4 properties to compare
Subscribe for updates and rent specials