Contact property
or check for Specials
48west apartments
10897 48th Ave, Allendale, Michigan 49401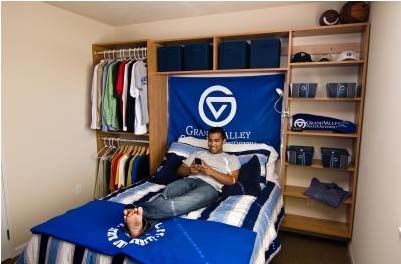 All 6 property photos
About 48west Apartments
At 48west, we are redefining student living. You wil find uncommon extras and the lifestyle you deserve. Our brand new rental property is just steps away from the GVSU campus in Allendale. You want privacy? you got it, with a private bedroom and bath in each of our one, two, and four bedroom apartments and town houses. You can do it all at 48west; play, relax, socialize, study...you choose. 48west offers you the amenities and environment to live the lifestyle you want – on your terms. Come, get spoiled, you deserve it.
48west Amenities
Utilities/Services :

Cable TV Included in Rent

Courtesy Officer

Internet Included in Rent

On Site Management

On Site or 24 hour maintenance

Washer/Dryer :

Washer/Dryer in Unit

Proximity :

Close to Restaurants

Close to Shopping

On Bus Line

Lease Type :

Individual Leases

Roommate Matching

Interior Features :

Air Conditioning

Furnished Apartments Available

Patio/Balcony

Kitchen :

Fully equipped Kitchen

Refrigerator

Bedrooms :

Lock on Bedroom Doors

Private Bathrooms

Community Features :

Pet Friendly

Study Room(s)

Tanning Bed(s)

Entertainment :

Community Events

Fitness Center

Game/Media Room

Hot Tub

Movie Theater

Apartment Type :

Pet Friendly Apartments

Off-Campus Apartments
floorplans and prices
1BR / 1BA | 725 Sq Ft | 877.00
2BR / 2BA | 1142 Sq Ft | 632.00
2BR / 2BA | 1152 Sq Ft | 687.00
4BR / 4BA | 1670 Sq Ft | 512.00-522.00
4BR / 4BA | 1716 Sq Ft | 522.00-532.00
4BR / 4BA | 1762 Sq Ft | 532.00-542.00
Please fill out the form below and we will get back to you as soon as we can. We hope we have room for you to make us your new home!
If you would like to send this property to a friend that you think may be interested, please complete the form below. To send this property to multiple friends, enter each email separated by a comma in the 'Friends Email' field.
Sorry, you can't add more than 4 properties to compare
Subscribe for updates and rent specials